Yanks mulling candidates to round out rotation
Girardi on fourth, fifth spots: 'It's still pretty wide open'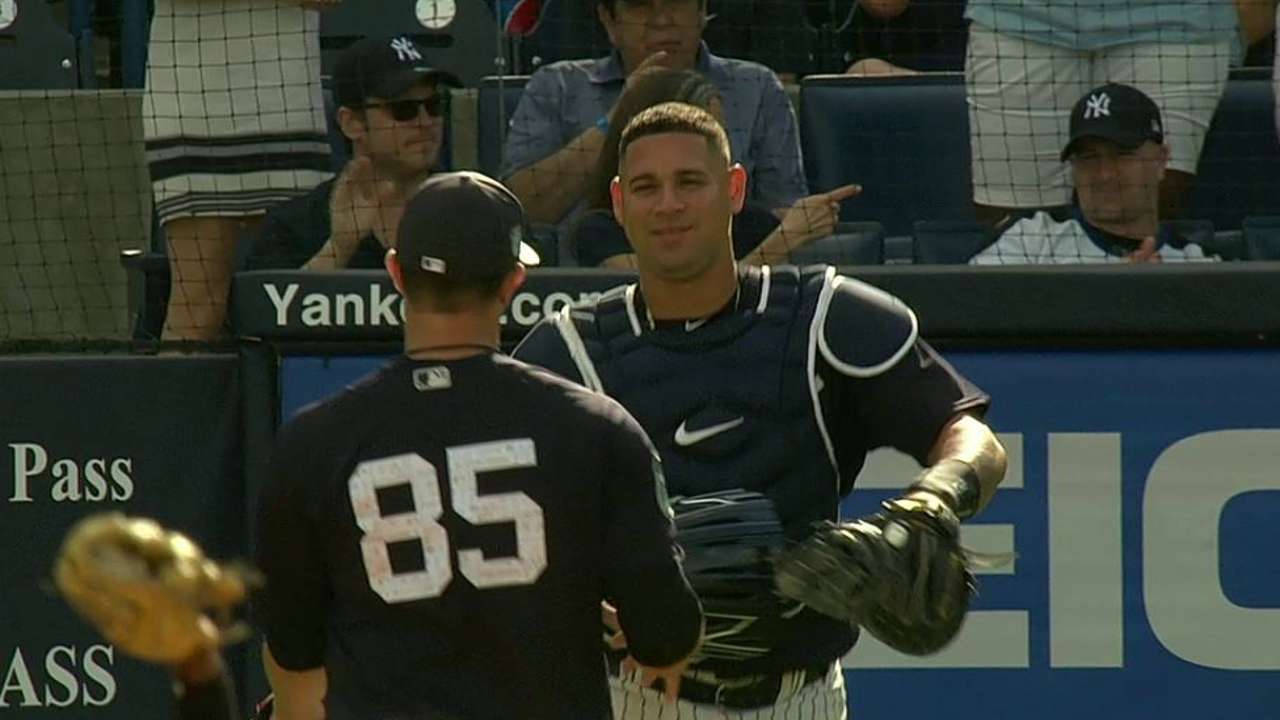 TAMPA, Fla. -- The best-case scenario would have made the decisions easy for manager Joe Girardi and pitching coach Larry Rothschild, with the best candidates for the fourth and fifth spots in the Yankees' starting rotation clearly identifying themselves this spring.
"It's not really ironing out that way," Girardi said. "Your hope was you'd have two guys step up, clear-cut, dominate. It hasn't been that way. There's been some inconsistencies that you have to deal with. It's still pretty wide open."
Continue Reading
Bryan Hoch has covered the Yankees for MLB.com since 2007. Follow him on Twitter @bryanhoch and on Facebook. This story was not subject to the approval of Major League Baseball or its clubs.