Tex swats pair to back Pineda's gem in win over Mets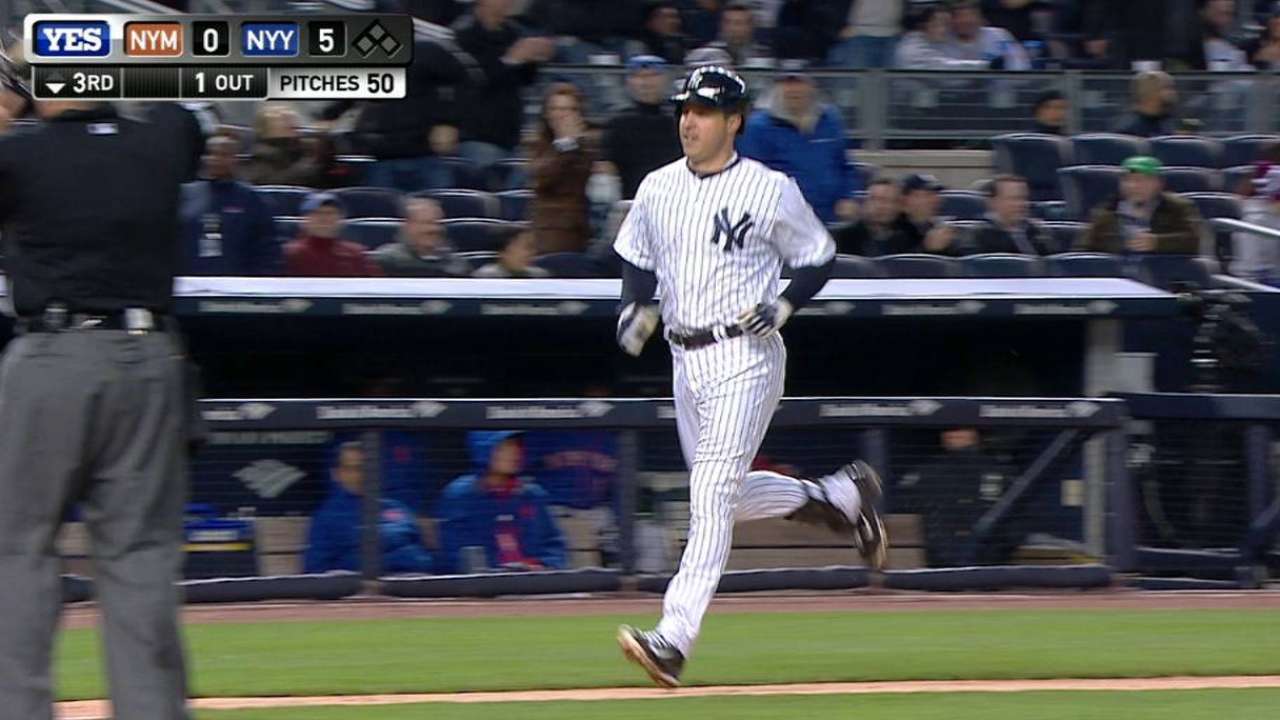 NEW YORK -- Mark Teixeira homered twice off Jacob deGrom and Jacoby Ellsbury also cleared the fence in Friday night's Subway Series opener, helping the Yankees snap the Mets' 11-game winning streak with a 6-1 victory at Yankee Stadium.
The Yankees won for the seventh time in eight games behind a strong performance from Michael Pineda, who limited the Mets to Lucas Duda's sixth-inning sacrifice fly to notch his third consecutive victory. Pineda scattered five hits over 7 2/3 innings, striking out seven.
More