Severino, Yanks travel to Fenway for opener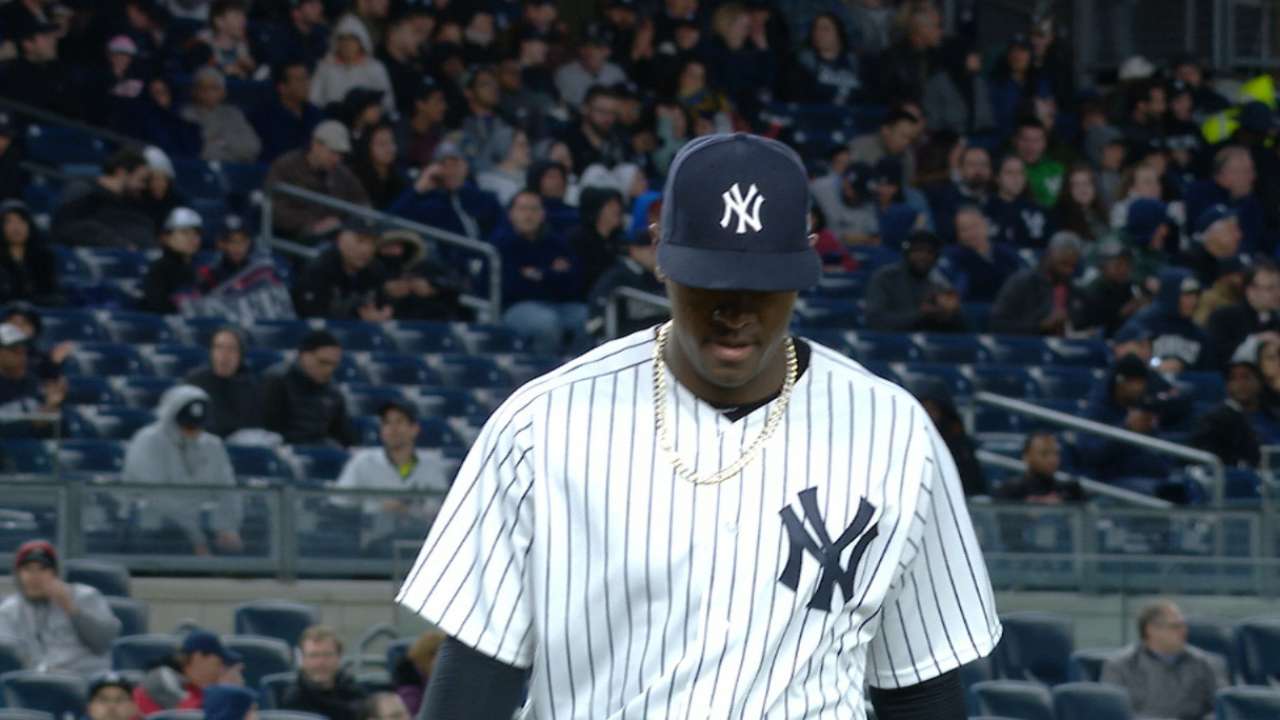 It's early, but the American League East's two traditional beasts find themselves in fine position as they renew their ancient rivalry for the first time in 2017. The revamped Red Sox host the renewed Yankees on Tuesday night in their first of 19 meetings, with both close behind first-place Baltimore and very much in the hunt.
The Yankees have started off this season better than most expected, while the Red Sox -- predicted by many to win the American League East -- have had to work hard but are still on a 94-win pace. Injuries and the flu have taken a toll on Boston, but that won't affect the intensity of the rivalry when the clubs meet for for the first time this season at Fenway Park.
Continue Reading
Bob Cohn is a contributor to MLB.com based in Pittsburgh, who covered the Yankees on Sunday. This story was not subject to the approval of Major League Baseball or its clubs.