Inbox: Should Judge move down in order?
Beat reporter Bryan Hoch answers Yanks fans' questions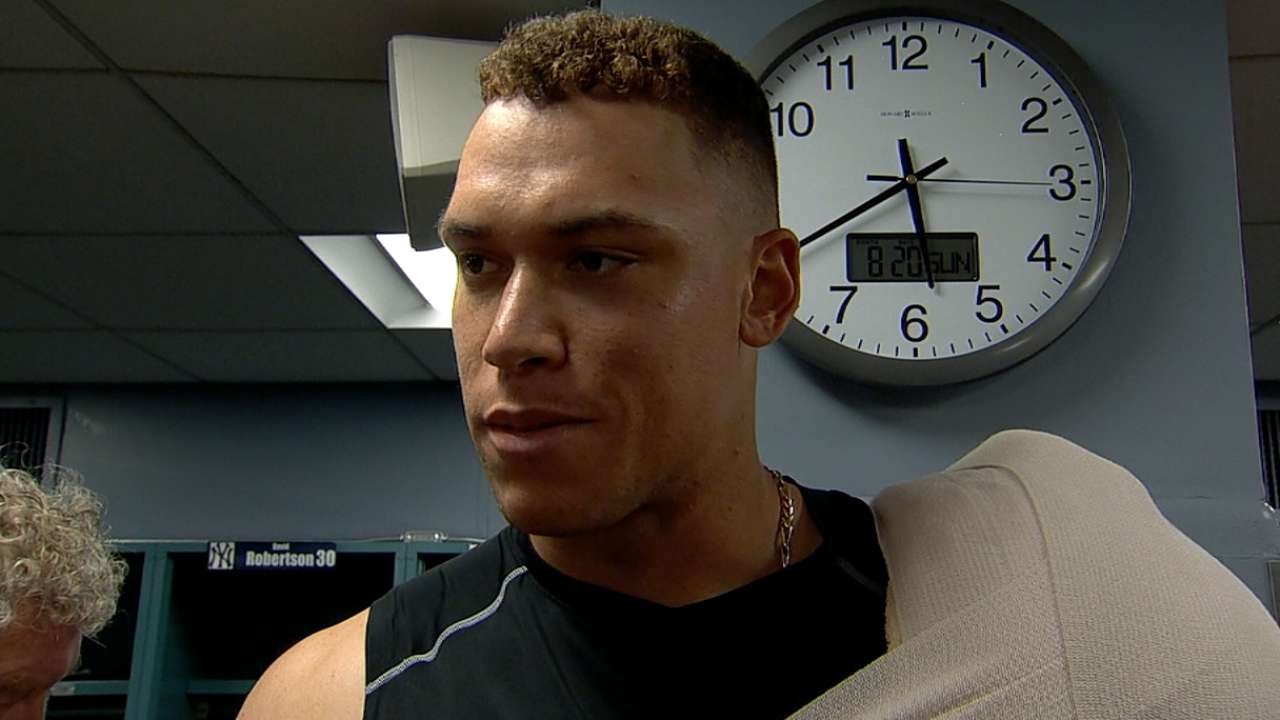 I believe moving Aaron Judge down in the order will take some pressure off and allow him not to be so much the focus of the team. What do you think?
-- Michael O., Georgia
That could be an appealing way for Judge to reset and clear his head, but only as a temporary move. I still believe for the Yankees to get where they want to be, Judge needs to be a productive force in the middle of the order. It seemed telling after Sunday's game in Boston when he, unprompted, said, "I'm a three-hitter. I'm the middle of the order. I've got to be that guy for the team."
Continue Reading
Bryan Hoch has covered the Yankees for MLB.com since 2007. Follow him on Twitter @bryanhoch and on Facebook. This story was not subject to the approval of Major League Baseball or its clubs.