Shouldering the load: Bird goes deep twice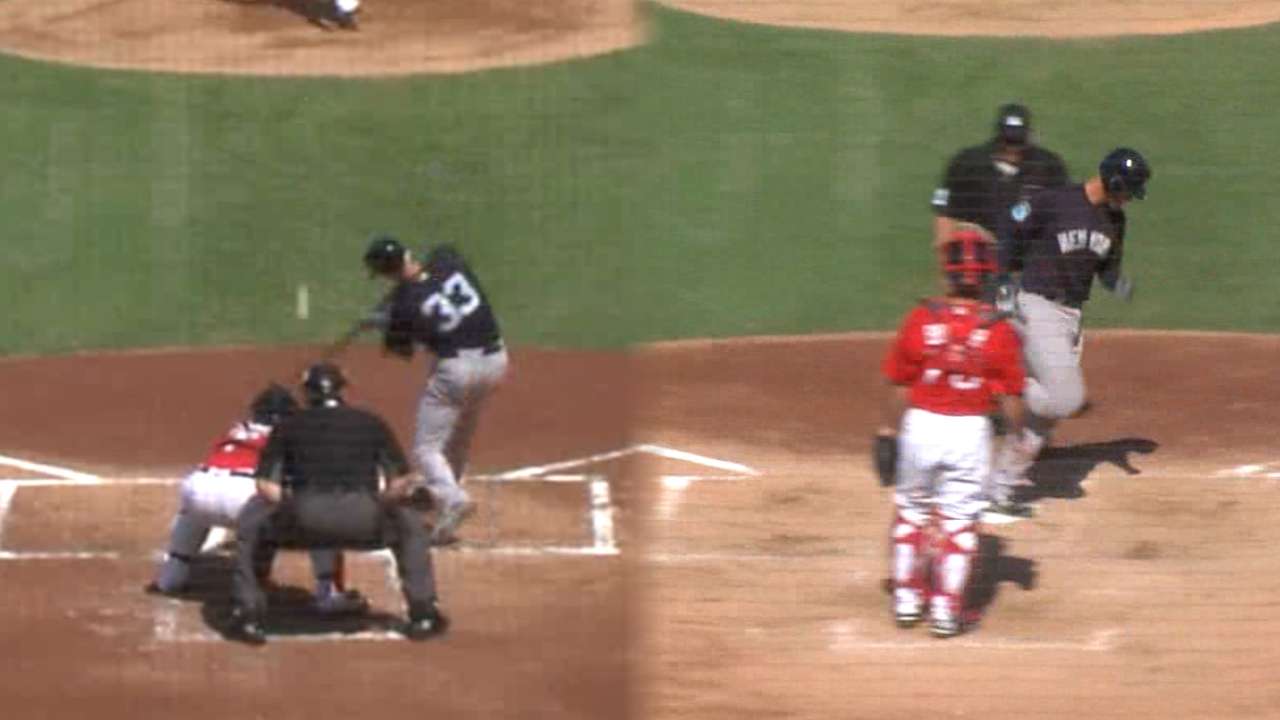 FORT MYERS, Fla. -- Greg Bird walloped two homers to lead the split-squad Yankees to a 5-4 victory over the Red Sox in Tuesday afternoon's rivalry matchup at JetBlue Park.
Pablo Sandoval continued to look strong in his comeback from left shoulder surgery, ripping two hits for the Red Sox, including an RBI double to left-center. Sam Travis, the Red Sox's No. 4 prospect, belted a solo homer off the bench.
Continue Reading