Betances heading to arbitration hearing
Righty reliever, Yankees $2 million apart in contract discussions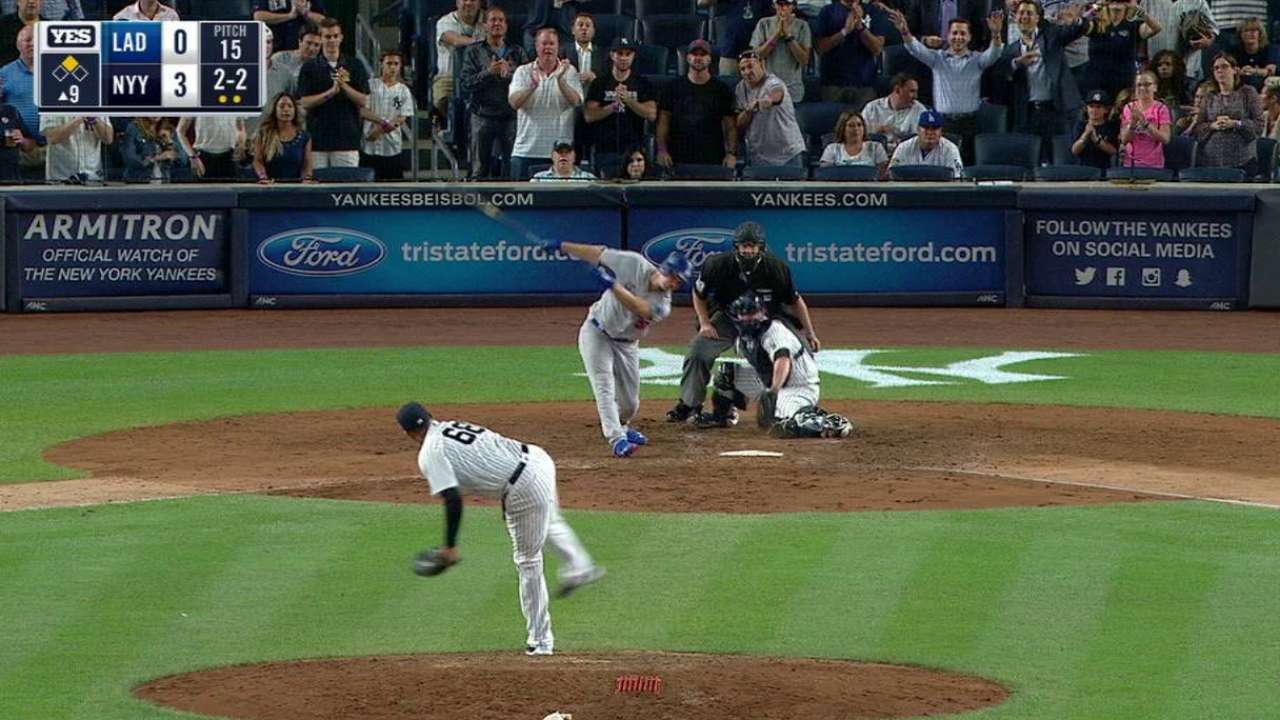 NEW YORK -- Dellin Betances and the Yankees are $2 million apart in their contract discussions, and they will have the matter settled in an arbitration hearing next month, general manager Brian Cashman said on Thursday.
The right-handed reliever is in line for a sizable raise over his league-minimum salary from a year ago. Betances filed at $5 million, and New York countered at $3 million. Cashman said they will be unable to find common ground without an arbitrator.
Continue Reading
Bryan Hoch is a reporter for MLB.com. Follow him on Twitter @bryanhoch and on Facebook. This story was not subject to the approval of Major League Baseball or its clubs.