Gardner's 2 HRs, Judge's 10th blast lead NY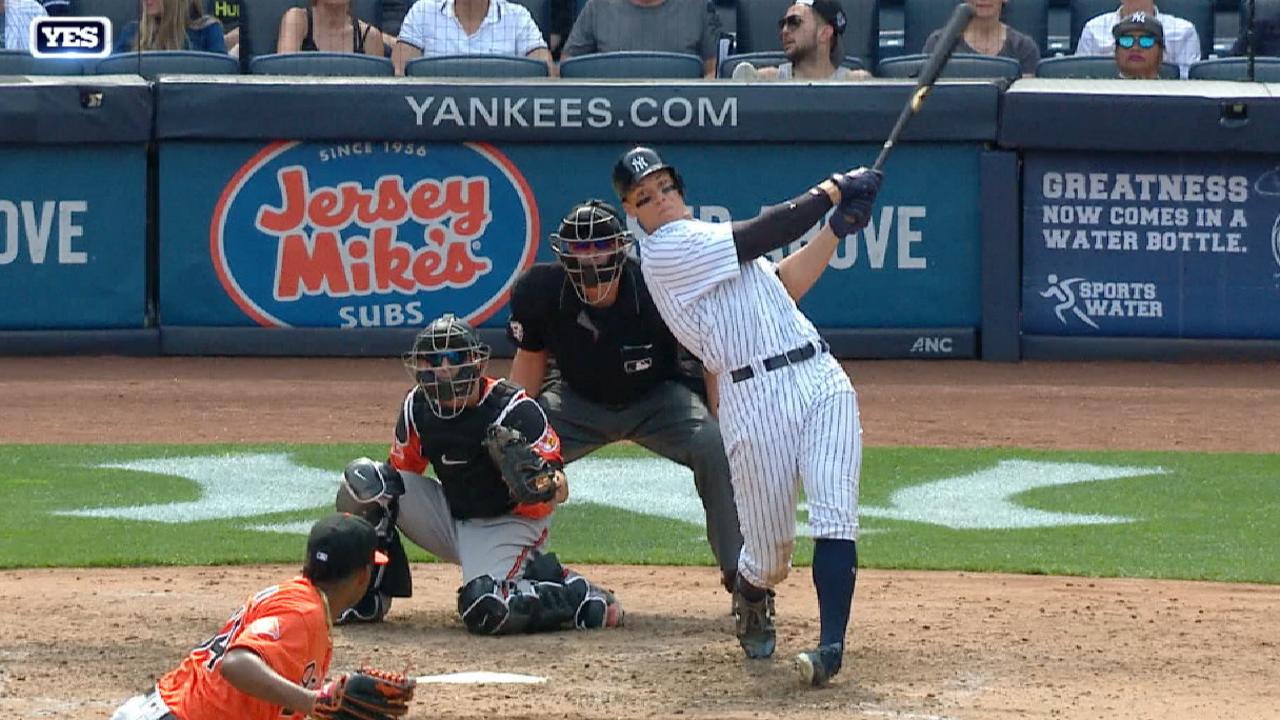 NEW YORK -- The Yankees belted four more long balls and became the proud owners of the best record in the Majors on Saturday. Brett Gardner went deep twice, Austin Romine collected a career-high five RBIs and Aaron Judge slammed his American League-leading 10th blast, powering a 12-4 victory over the Orioles.
Michael Pineda limited Baltimore to a pair of unearned runs and five hits over 5 1/3 innings to pick up his third victory for the surging Yankees (15-7), who grabbed sole possession of first place in the AL East. Gardner drove in four runs against O's starter Ubaldo Jimenez, who surrendered seven runs (six earned) over 3 1/3 frames.
Continue Reading