Sanchez serves sandwiches at Bronx deli
Yankees slugger also surprises fans as part of Winter Warm-Up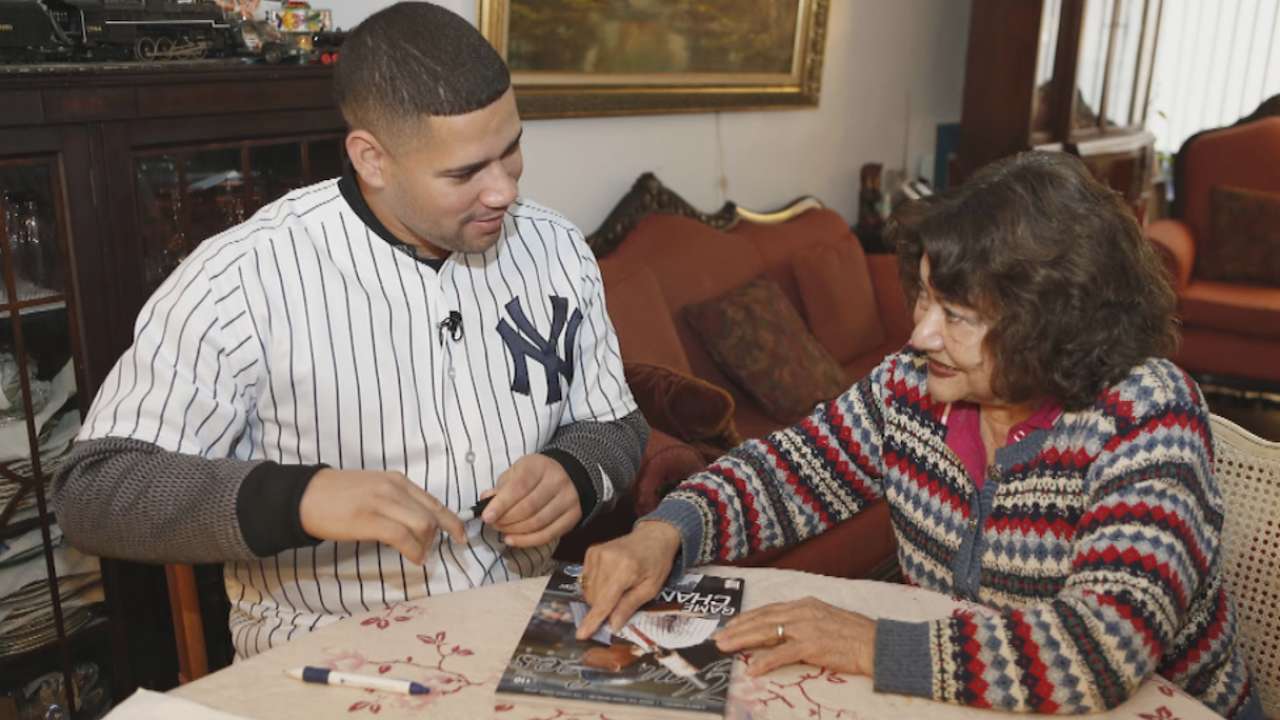 NEW YORK -- Gary Sanchez is beginning the new year as arguably the most recognizable player in the Yankees' lineup, which is why the lunchtime crowd at a Bronx bodega seemed so surprised to see the slugging catcher helping out with their sandwich orders on Monday.
Sanchez helped kick off the Yankees' "Winter Warm-Up 2017" with a visit to the Bullpen Deli across the street from Yankee Stadium, where he donned a pinstriped jersey and grabbed a shift behind the counter, serving up equal helpings of cold cuts and autographs to thrilled customers.
Continue Reading
Bryan Hoch is a reporter for MLB.com. Follow him on Twitter @bryanhoch and on Facebook. This story was not subject to the approval of Major League Baseball or its clubs.