Teixeira, Gardner power Yanks' sweep of Sox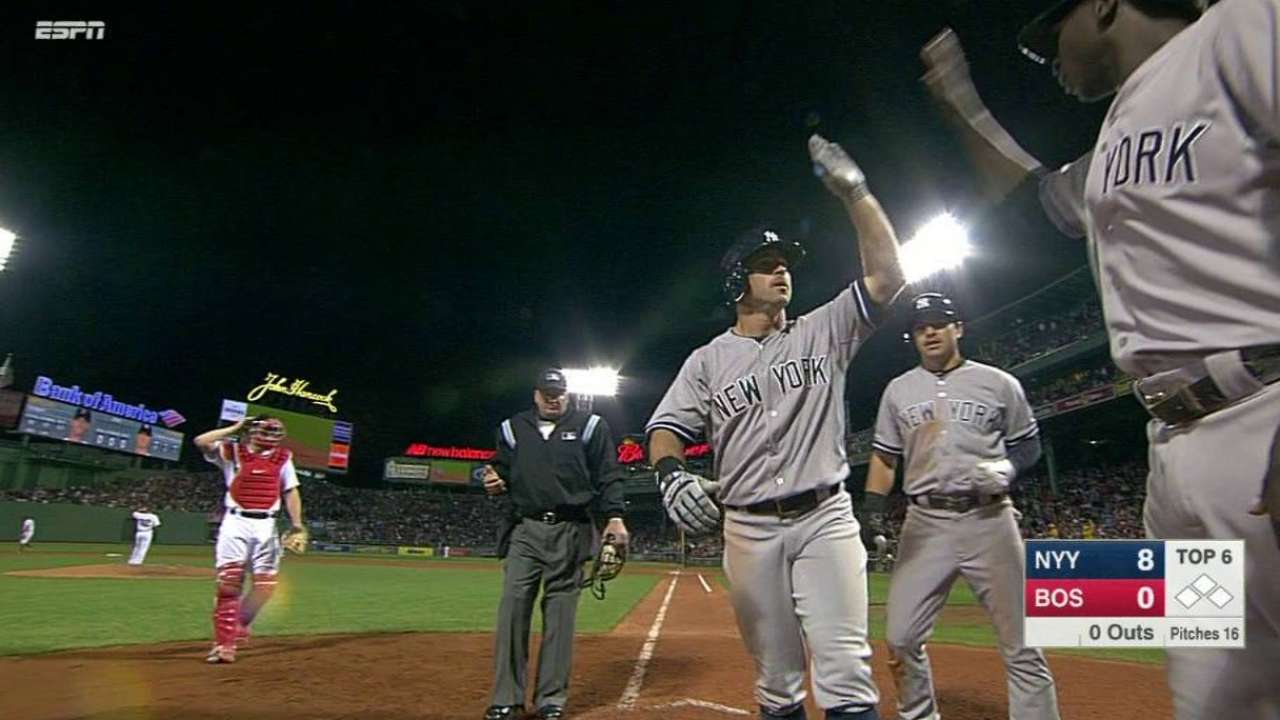 BOSTON -- The red-hot Yankees completed a three-game sweep of the Red Sox by hanging on for an 8-5 victory on Sunday night at Fenway Park. It marked New York's first sweep of three games or more in Boston since a five-game sweep from Aug. 18-21, 2006.
While the Red Sox (12-13) fell below .500 for the first time this season, the American League East-leading Yankees (16-9) reeled off their 10th win in the last 12 games.
More