Class for the ages received Hall call in 2014
Players Maddux, Glavine, Thomas, managers Torre, La Russa, Cox make up all-time great group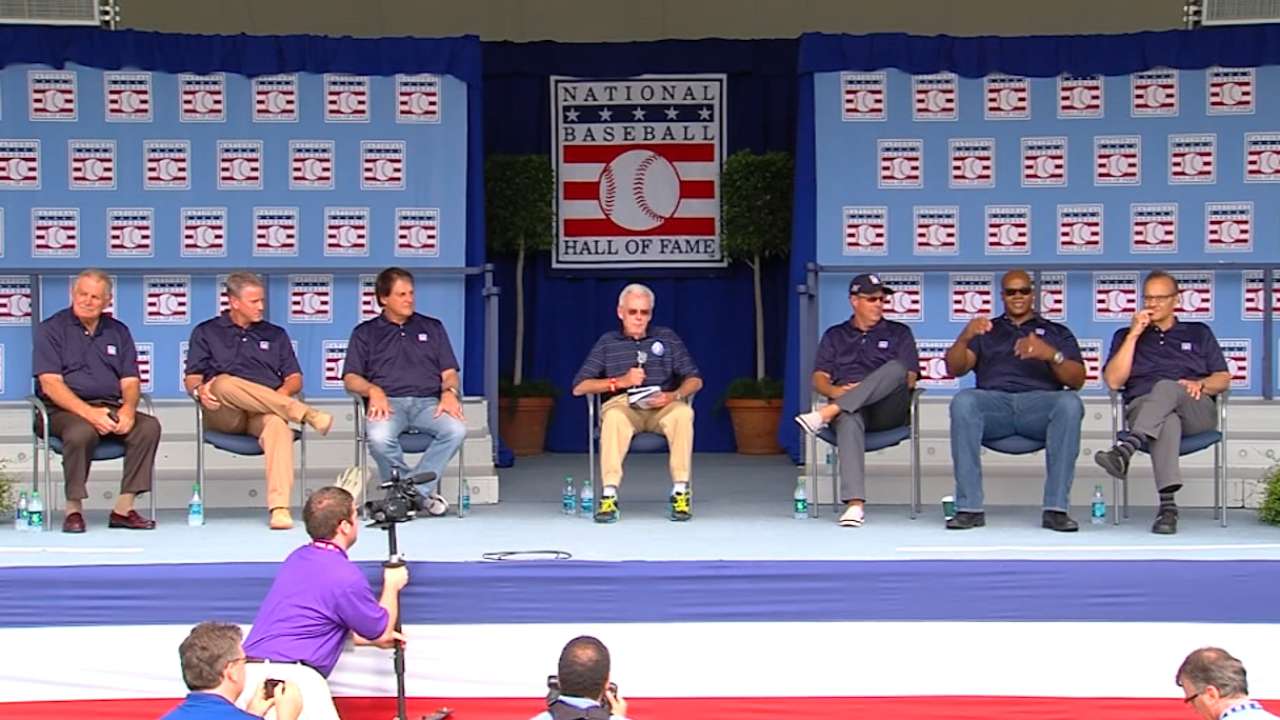 As the baseball world reminisces about all that transpired in 2014, many fans will fondly remember what transpired during July's final weekend, when six legendary figures were inducted into the Baseball Hall of Fame.
Those who made the pilgrimage to Cooperstown were privileged to watch the induction of three of baseball's top five winningest managers -- Joe Torre, Bobby Cox and Tony La Russa -- two 300-game winners -- Greg Maddux and Tom Glavine -- and Frank Thomas, who stands as one of the greatest designated hitters in Major League history.
More
Mark Bowman is a reporter for MLB.com. This story was not subject to the approval of Major League Baseball or its clubs.