Same pinstripes, new role for 'grateful' A-Rod
Former Yankee ready to guide team's next generation as special guest instructor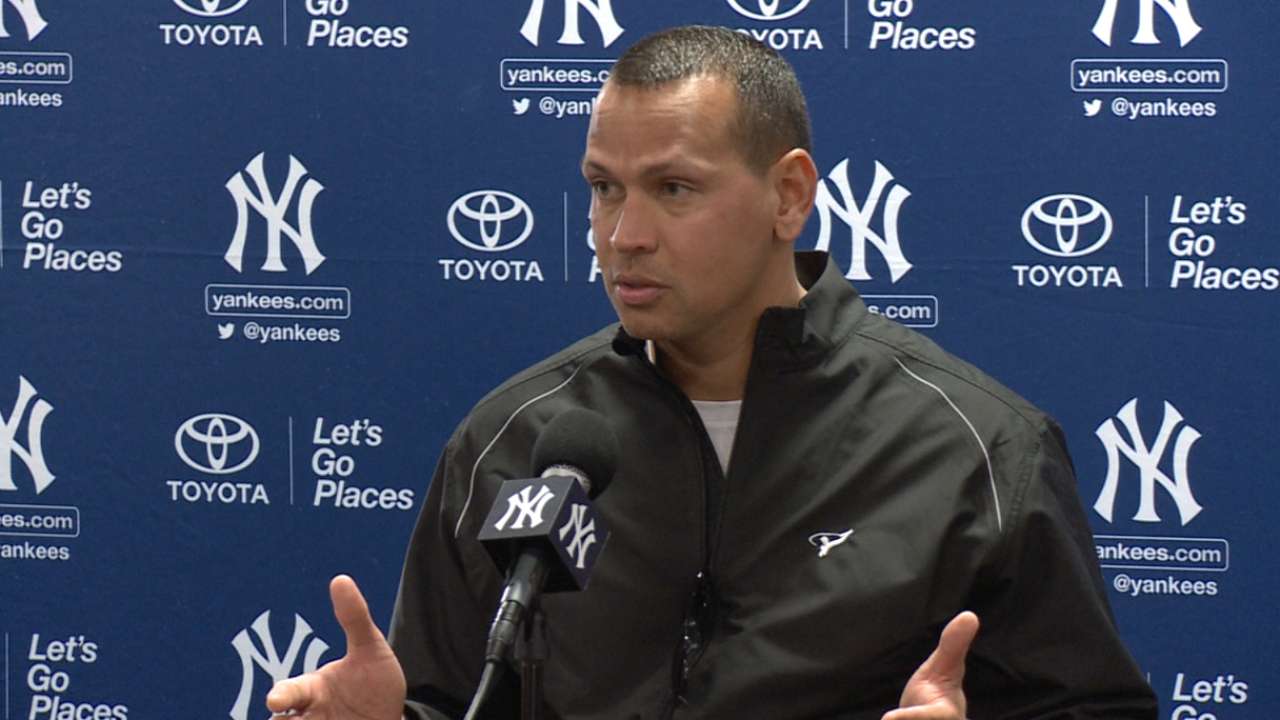 TAMPA, Fla. -- When Alex Rodriguez needs a moment to clear his mind, he'll sometimes reach for one of his old game-model bats, now stashed near his office desk. Those indoor swings are enough for the three-time American League Most Valuable Player, who says that he is retired and has "zero" urge to play again.
Rodriguez arrived in Yankees camp on Tuesday, embracing his new role as a special guest instructor. Just six months after stepping into the box for what he promises was his final Major League at-bat, Rodriguez's new assignment will be to help guide the team's next generation of players.
Continue Reading
Bryan Hoch has covered the Yankees for MLB.com since 2007. Follow him on Twitter @bryanhoch and on Facebook. This story was not subject to the approval of Major League Baseball or its clubs.