Teixeira, Gardner power Yanks' sweep of Sox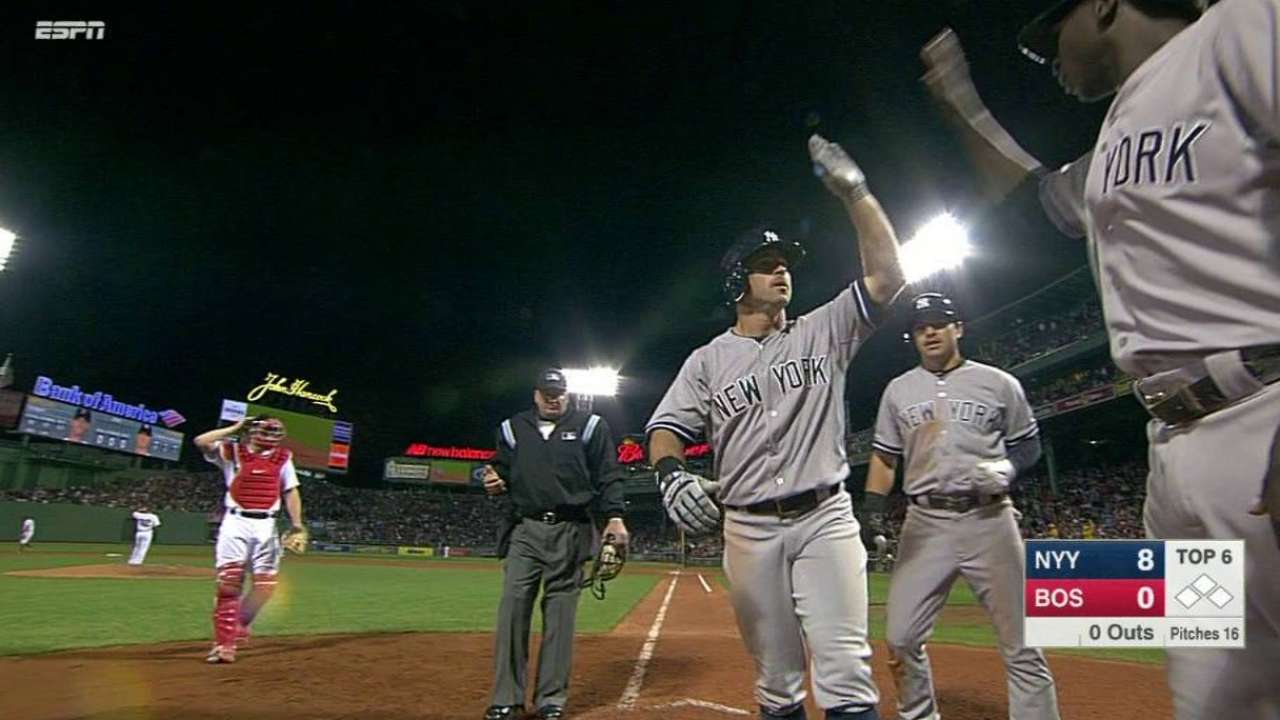 BOSTON -- The red-hot Yankees completed a three-game sweep of the Red Sox by hanging on for an 8-5 victory on Sunday night at Fenway Park. It marked New York's first sweep of three games or more in Boston since a five-game sweep from Aug. 18-21, 2006.
"That's pretty cool. It's obviously a tough place for us to play," said Yankees outfielder Brett Gardner. "They've always got a good team, they always play us tough, especially in their home park. They've got a really good lineup, really good offensive team. It's tough to hold them down. We were able to get some runs early, and it ended up being just enough."
More