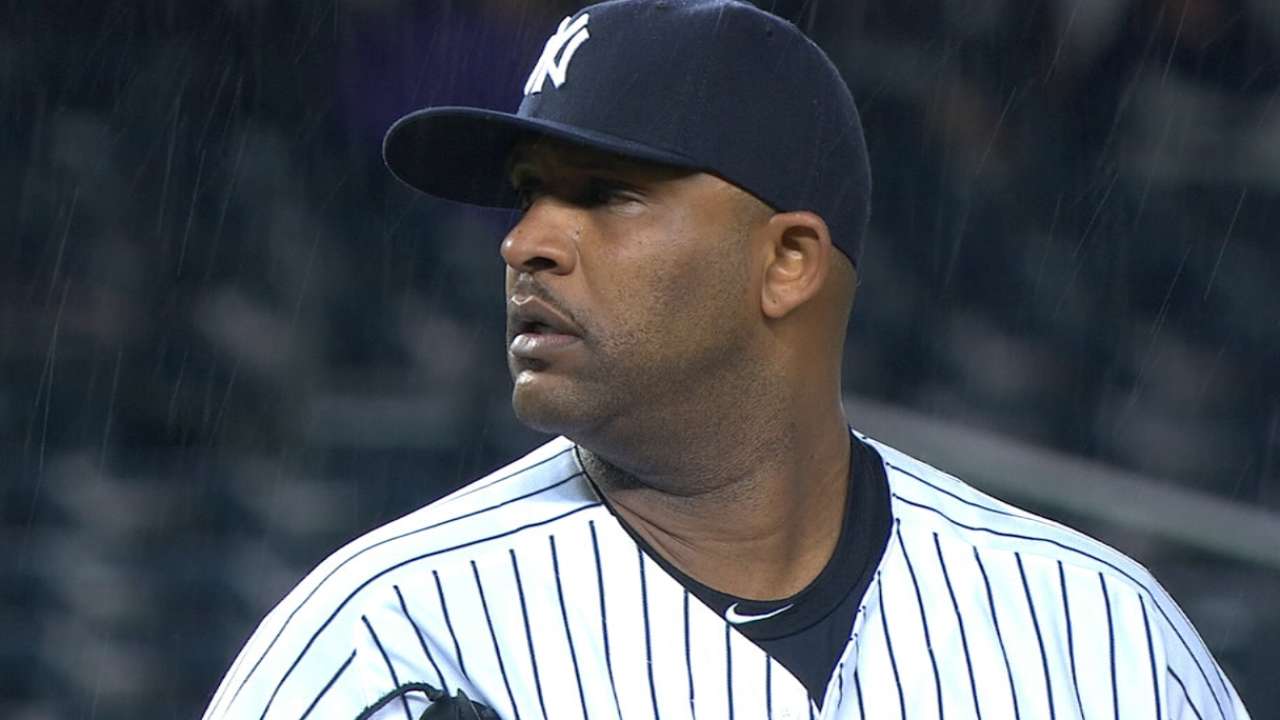 NEW YORK -- On the eve of the Yankees' first postseason appearance in three years, left-hander CC Sabathia announced on Monday that he was checking himself into an alcohol rehabilitation center and will not pitch for the remainder of the season.
"Today I am checking myself into an alcohol rehabilitation center to receive the professional care and assistance needed to treat my disease," Sabathia said in a statement issued through the Yankees. "I love baseball and I love my teammates like brothers, and I am also fully aware that I am leaving at a time when we should all be coming together for one last push toward the World Series.
More
Bryan Hoch is a reporter for MLB.com. This story was not subject to the approval of Major League Baseball or its clubs.