Inbox: Will Yanks add a starter at Deadline?
Beat reporter Bryan Hoch answers fans' questions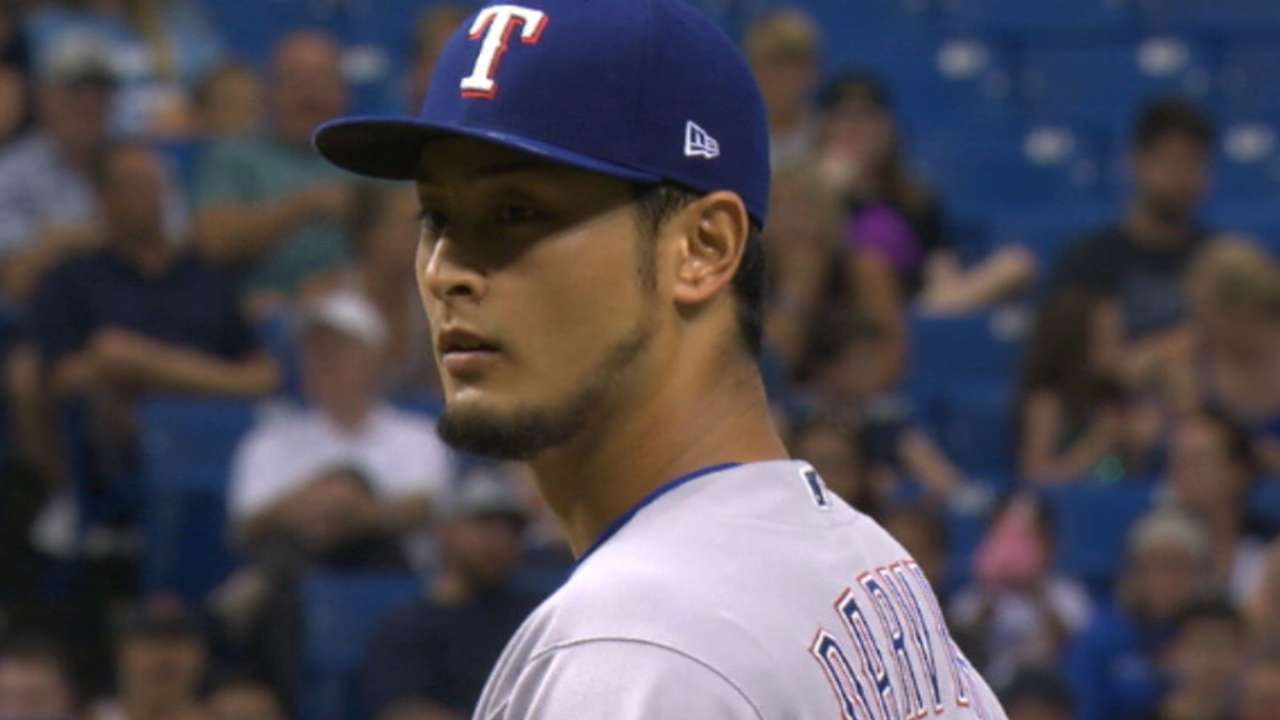 The starting rotation is still an issue. Any chance the team fills that from the outside with Sonny Gray or Yu Darvish?
-- Matt B., Utah
That's certainly in play, as both right-handers would represent a very nice upgrade to what the Yankees are currently trotting out. The narrative is largely the same that it was when the Yanks were trying to acquire Jose Quintana from the White Sox -- they still have a top-ranked system but are disinclined to part with their most elite prospects.
Continue Reading
Bryan Hoch has covered the Yankees for MLB.com since 2007. Follow him on Twitter @bryanhoch and on Facebook. This story was not subject to the approval of Major League Baseball or its clubs.