Inbox: Is there a reason for Bird's struggles?
Beat reporter Bryan Hoch answers questions from Bombers fans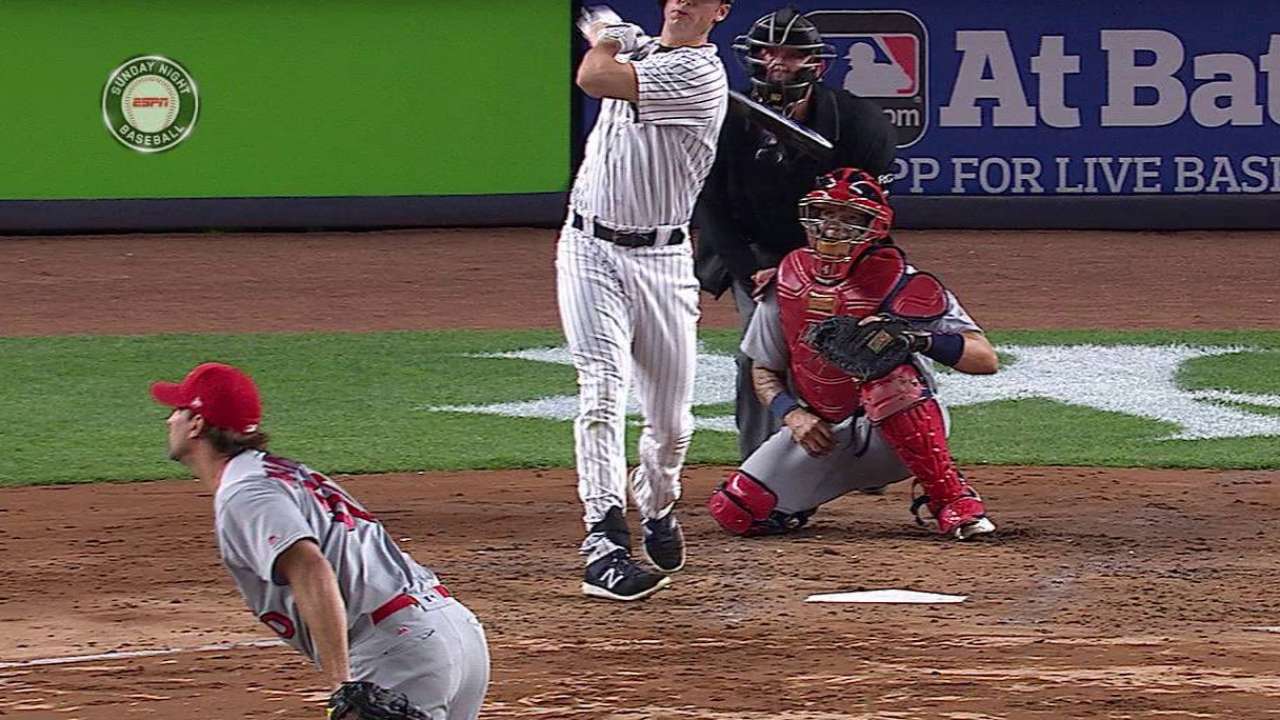 What do you make of Greg Bird's struggles? He looks lost. What happened?
-- Owen S., Rehoboth Beach, Del.
There's no way of sugarcoating the early returns on Bird's performance: they have not been pretty. Bird will head into this week's Red Sox series at Fenway Park carrying a .104/.204/.229 slash line, which hardly seems possible considering the way that he was crushing the ball in Spring Training.
Continue Reading
Bryan Hoch has covered the Yankees for MLB.com since 2007. This story was not subject to the approval of Major League Baseball or its clubs.