Tanaka faces hitters for first time in spring
Right-hander cautious, but feels 'perfectly fine' after throwing to Gardner, others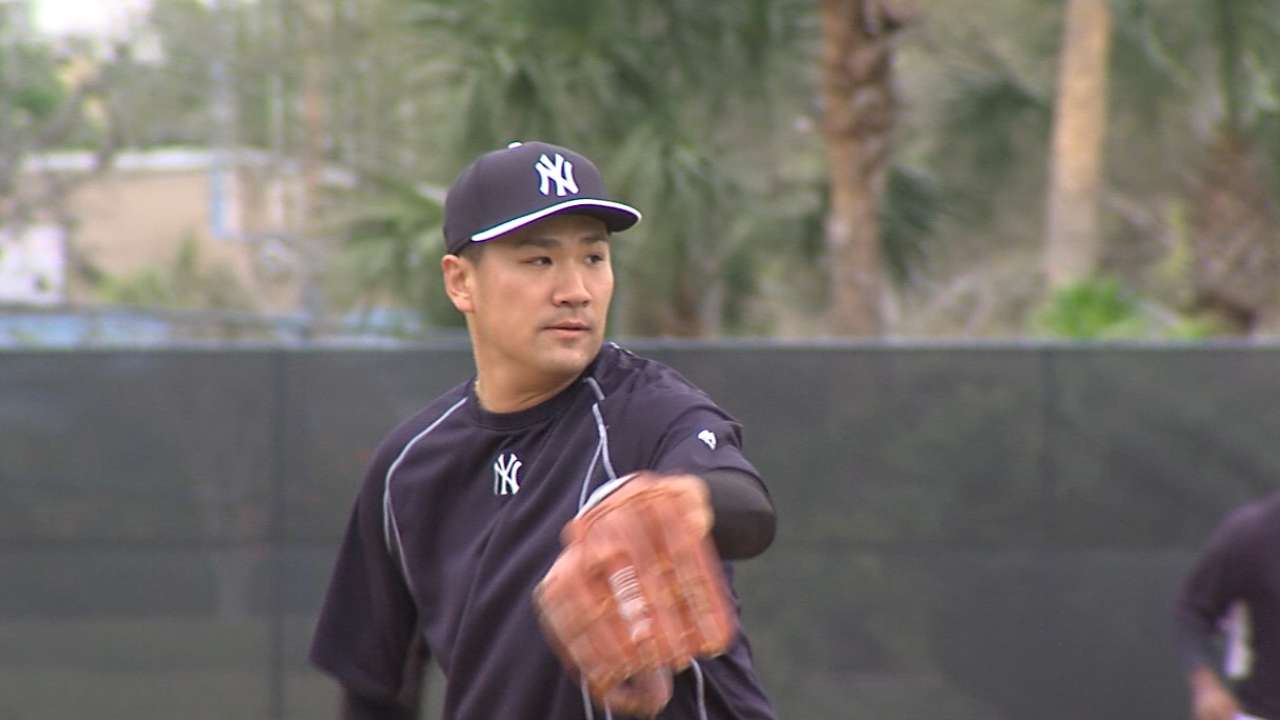 TAMPA, Fla. -- Right-hander Masahiro Tanaka, the $155 million starting pitcher who made only two starts after July 8 last season due to a partially torn ligament in his elbow, faced hitters for the first time Monday at George M. Steinbrenner Field.
It was just five pitches each to Brett Gardner, Chris Young, Ramon Flores, Jonathan Galvez and Tyler Austin, plus two pitchouts. Manager Joe Girardi and several of his lieutenants watched intently from behind the mound, and general manager Brian Cashman headed up a front-office delegation behind the batting cage.
More
Paul Hagen is a reporter for MLB.com. This story was not subject to the approval of Major League Baseball or its clubs.