Dentally tough: Gardy now Yankee chipper!
Judge chips tooth on helmet as Yanks celebrate Gardner's walk-off homer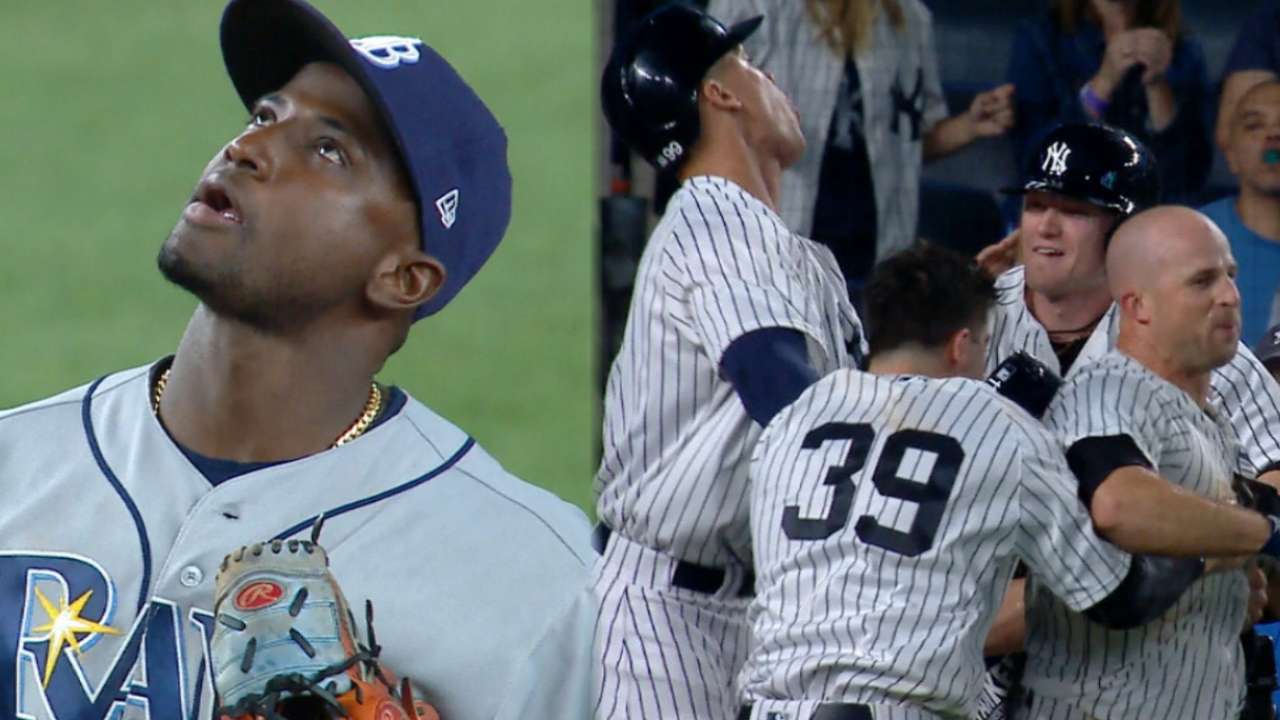 NEW YORK -- The moments immediately following Brett Gardner's third career walk-off homer morphed into some bizarro version of a Yankees whodunit, as Aaron Judge stomped toward the dugout holding a hand over his mouth, having been clipped by an errant batting helmet near home plate.
A Yankees spokesman said that Judge chipped a tooth while celebrating the team's 6-5, 11-inning victory over the Rays, but that he would not miss any playing time. Gardner said he was blissfully unaware of that fact while the rest of his teammates savored their sixth win in seven games.
Continue Reading
Bryan Hoch has covered the Yankees for MLB.com since 2007. Follow him on Twitter @bryanhoch and on Facebook. This story was not subject to the approval of Major League Baseball or its clubs.