Tanaka begins second half with strong showing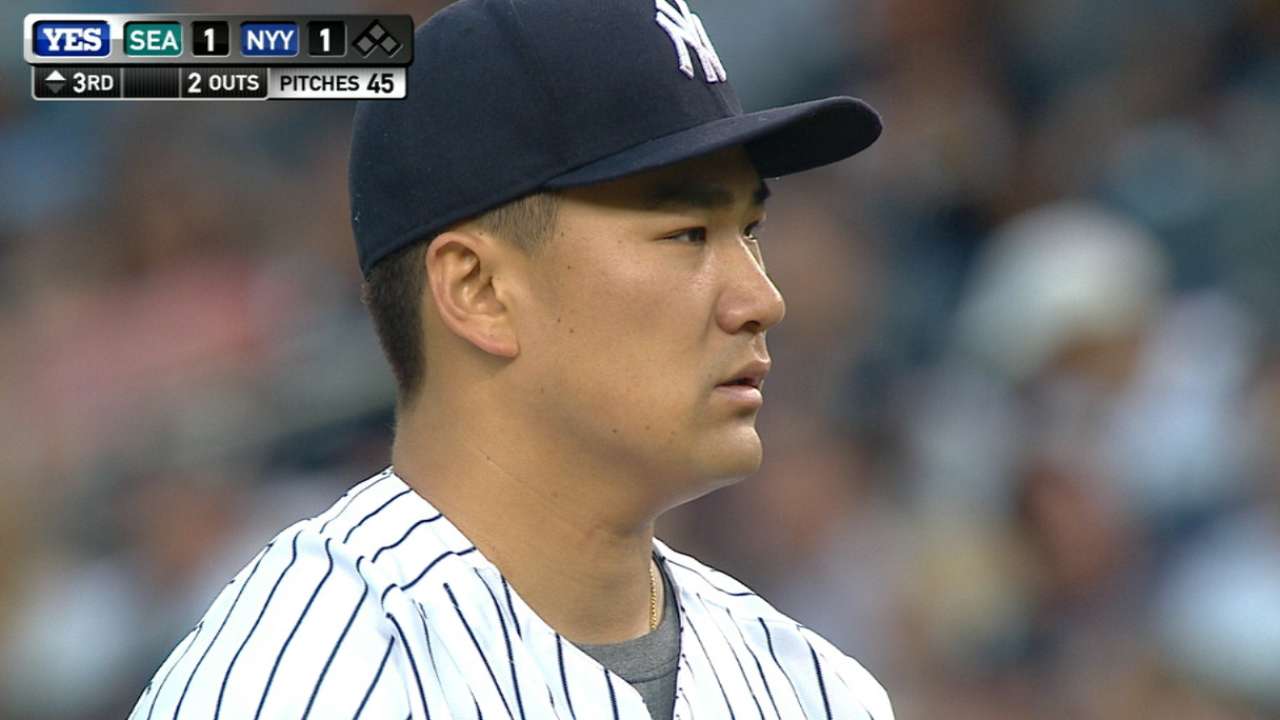 NEW YORK -- Masahiro Tanaka threw 103 pitches Friday night and was happy with 101 of them. The other two ended up somewhere in the right-field seats.
Speaking through his translator, Tanaka ran through the details of his start, a 4-3 Yankees win over the Mariners. Fastball, good. Offspeed pitches, deceptive. Splitter, dipping. But his eyes narrowed when he thought of those two mistakes.
Kyle Seager made his first move in the third inning when he belted a hanging breaking ball off the Yankees' bullpen in right field. He frustrated Tanaka again in the fifth, this time sending an over-the-middle fastball into the bleachers.
The home runs were enough to bother Tanaka, but not disrupt him. The right-hander allowed three runs over seven innings, picking up his sixth win of the season.
"The at-bats against Seager, they were just bad pitches that I threw and he got the most out of it," Tanaka said. "But other than that, I felt pretty good out there."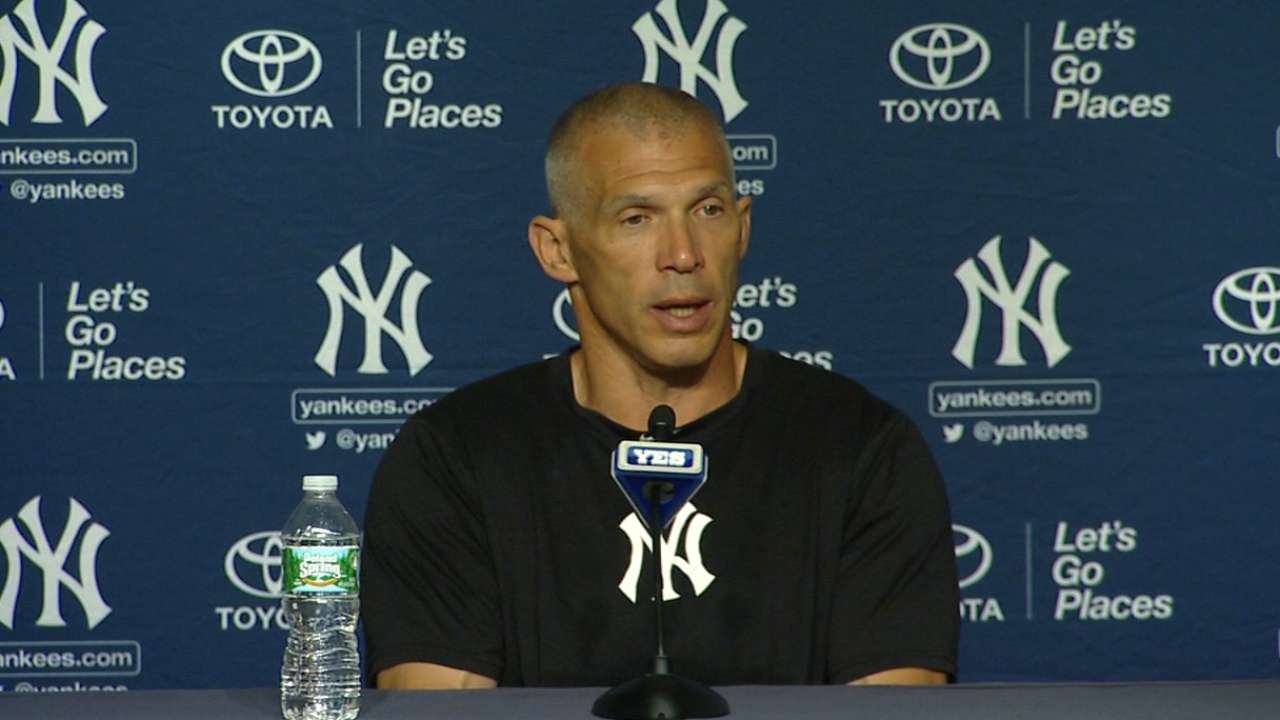 With each successful start, Tanaka distances himself from a disastrous two-start stretch that raised murmurs about his health and his status as the Yankees' ace. In his final 10 innings of June, Tanaka allowed 17 hits, 11 earned runs and six home runs. His velocity was dipping, his breaking pitches weren't snapping and, most peculiar of all, Tanaka looked lost.
Then came July, and Tanaka found himself again. He's settled into the summer, allowing seven earned runs in 20 2/3 innings this month. His ERA has recovered to 3.65 in the process.
As he worked through the Mariners' lineup, Tanaka kept the ball on the corners, rarely throwing the same pitch twice in a row. That's the effectiveness Tanaka can provide when he's at -- or near -- his best. The velocity isn't overpowering, the on-the-mound calm can be misleading, but the pitches leaving his hand are unpredictable.
"His fastball command's better, I thought his split-finger got better as the night went on," Yankees designated hitter Alex Rodriguez said. "But he's also mixing in his slider and I think he's doing a better job of damage control."
On Friday, that damage control limited the Mariners to the pair of Seager home runs, no matter how much they bothered him.
"The team gave me the chance to go at the very first game after the All-Star break, so I just wanted to go out there and be really strong," Tanaka said. "I'm happy with the results."
Alden Woods is an associate reporter for MLB.com. This story was not subject to the approval of Major League Baseball or its clubs.