Yogi's Series pinch-hit HR was 1st of its kind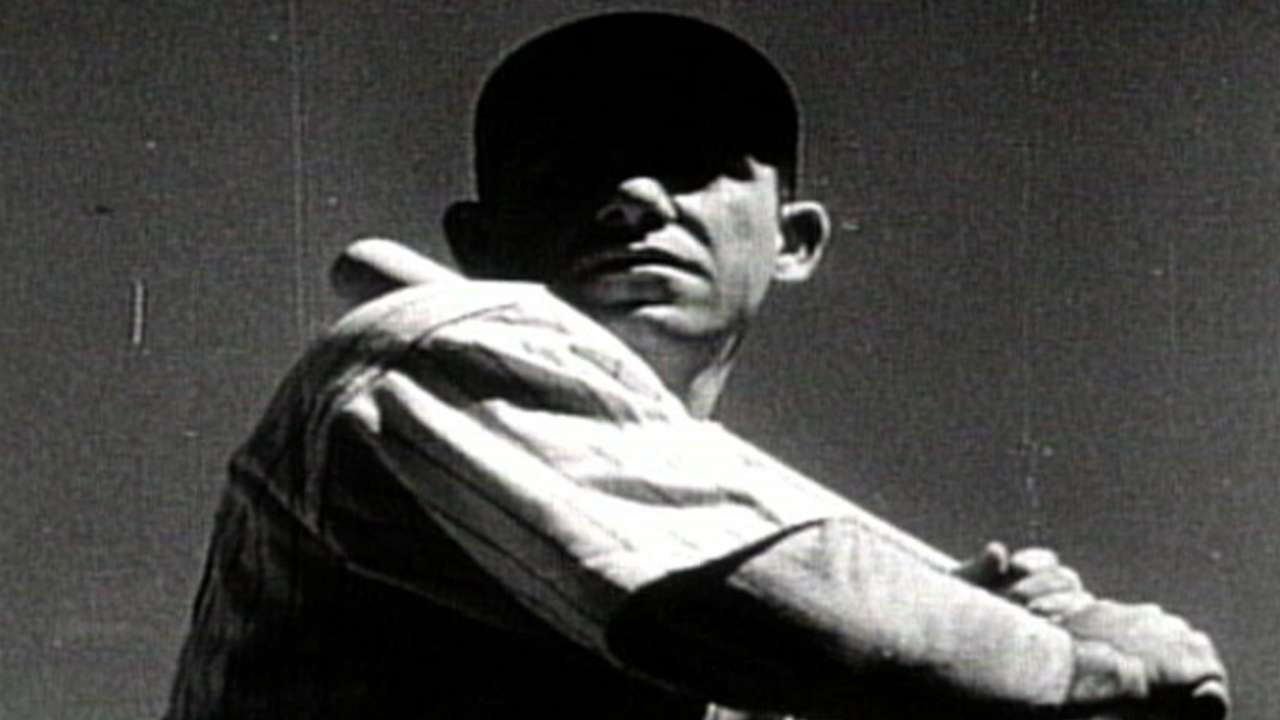 Long before situational hitting and roster micromanagement became such a key facet of the game and the playoffs, in particular, Yogi Berra was one of the first players to make a significant impact in a pinch.
Berra, who died Tuesday night at age 90 (on the 69th anniversary of his Major League debut), became the first player to hit a pinch-hit home run in the World Series when he went yard off the Brooklyn Dodgers' Ralph Branca in Game 3 of the 1947 World Series.
It was just one of a multitude of postseason heroics for the Hall of Famer, who won a remarkable 10 World Series titles, beginning with that first Series in '47. Berra was elected to the Hall of Fame in 1972 with 85.61 percent of the vote.
With the Yankees leading the series, 2-0, but trailing, 9-7, in the seventh inning of Game 3 at Ebbets Field, Berra stepped in for catcher Sherm Lollar in the No. 8 spot and took Branca deep for a solo home run. Alas, the Yanks lost, 9-8.
It was the first of 12 World Series home runs for Berra, who had only appeared in seven games in 1946 and 83 more in that 1947 season.
The news made headlines across the country, with the Fitchburg (Mass.) Sentinel heading its game story with "When A Pinch-Hitter Hits A Homer" over a photo of Brooklyn Dodgers outfielders Dixie Walker and Carl Furillo watching the ball sail over the fence.
The caption read: "Over that scoreboard is a home, even for a Yankee in Brooklyn. And there's nothing that Dixie Walker (11) or Carl Furillo can do about the one Yogi Berra, pinch-hitting in the seventh, had just knocked over there. But the homer did the Yankees little good; Brooklyn hung on to enough of their early lead to win."
Joey Nowak is a reporter for MLB.com. Follow him on Twitter at @joeynowak. This story was not subject to the approval of Major League Baseball or its clubs.