Yanks plan to use A-Rod strictly as DH in '16
It appears batting gloves will be the only gloves Alex Rodriguez needs in 2016. On the YES Network Monday night, Yankees manager Joe Girardi said he plans to use the 40-year-old slugger exclusively as a designated hitter next season.
The announcement comes as no surprise, as A-Rod played just 27 1/3 innings in the field last season and has seen his defensive skills decline with age. With Chase Headley at third base and Mark Teixeira and Greg Bird at first, the Yankees won't have much playing time available for Rodriguez in the field anyway.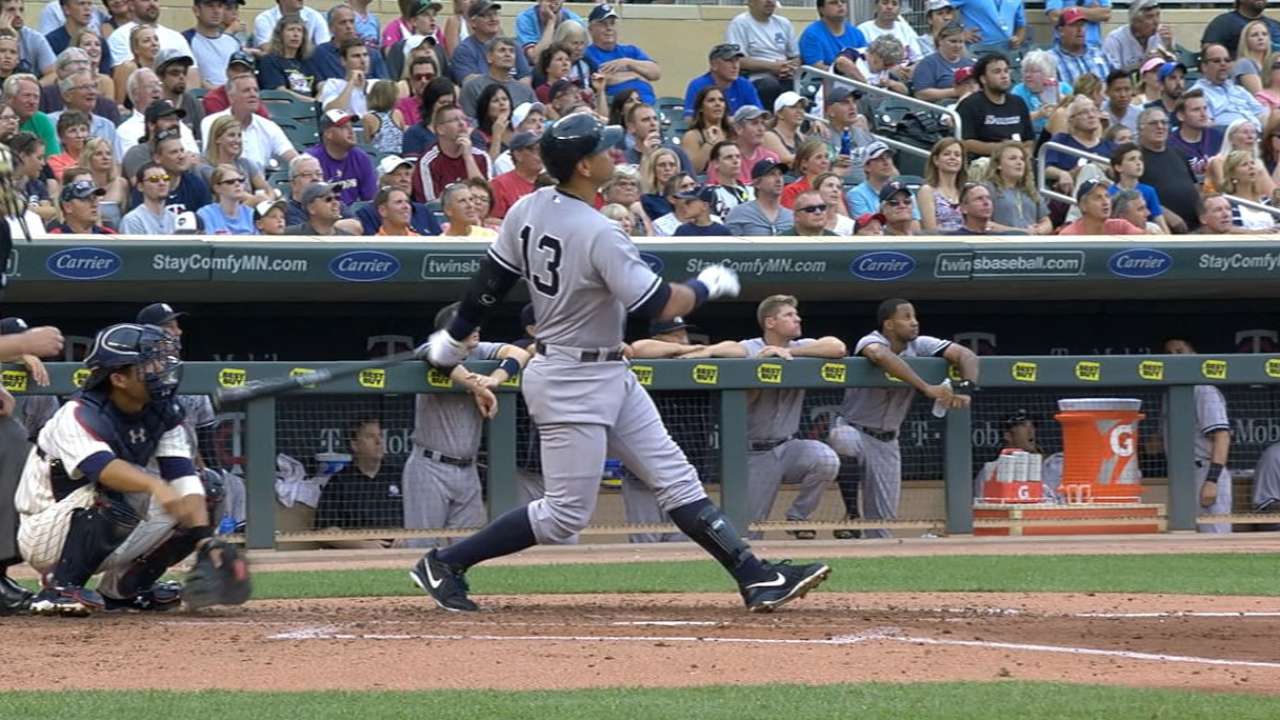 Rodriguez, who played four games at third base and two at first last year, batted .250/.356/.486 with 33 homers in his first season spent primarily as a DH. He played a key role in the Yankees' return to the postseason for the first time since 2012.
AJ Cassavell is a reporter for MLB.com. Follow him on Twitter @ajcassavell. This story was not subject to the approval of Major League Baseball or its clubs.