Castro to see action at third base for Yankees?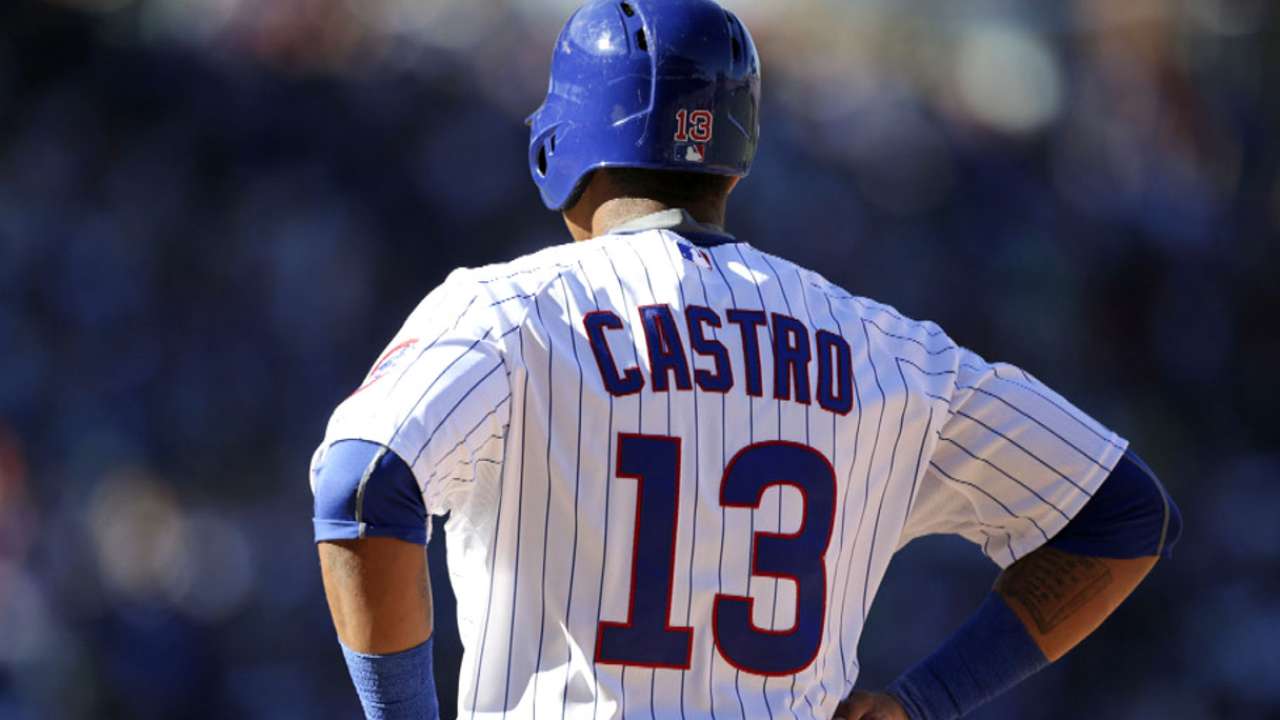 The Yankees' search for a backup third baseman may be resolved in-house as Starlin Castro is set to see action at the hot corner in 2016.
General manager Brian Cashman said as much on Monday in an appearance on YES Network's Yankees Hot Stove program. Castro playing third would provide the Yanks with some flexibility for their 25th roster spot, which YES Network's Jack Curry speculated could allow the club to employ a "revolving door" with the final spot.
With Alex Rodriguez set to exclusively serve as the designated hitter in '16, New York was in need of a reserve third baseman behind starter Chase Headley, and it appears Castro will fill that void. The 25-year-old infielder was acquired in a trade with the Cubs early last month in exchange for Adam Warren and Brendan Ryan.
Castro has never played third base at the Major League level. In six seasons with the Cubs, he primarily played shortstop (841 games) and made 33 appearances at second, where he'll likely see the majority of his time with New York.
Castro, a three-time All-Star, batted .265/.296/.375 with 11 homers and 69 RBIs through 151 games with the Cubs last season.
Chad Thornburg is a reporter for MLB.com. This story was not subject to the approval of Major League Baseball or its clubs.