Around the Horn: DH, OF vets can boost young bats
Yanks' Holliday, Gardner, Ellsbury to set bar for Hicks, Judge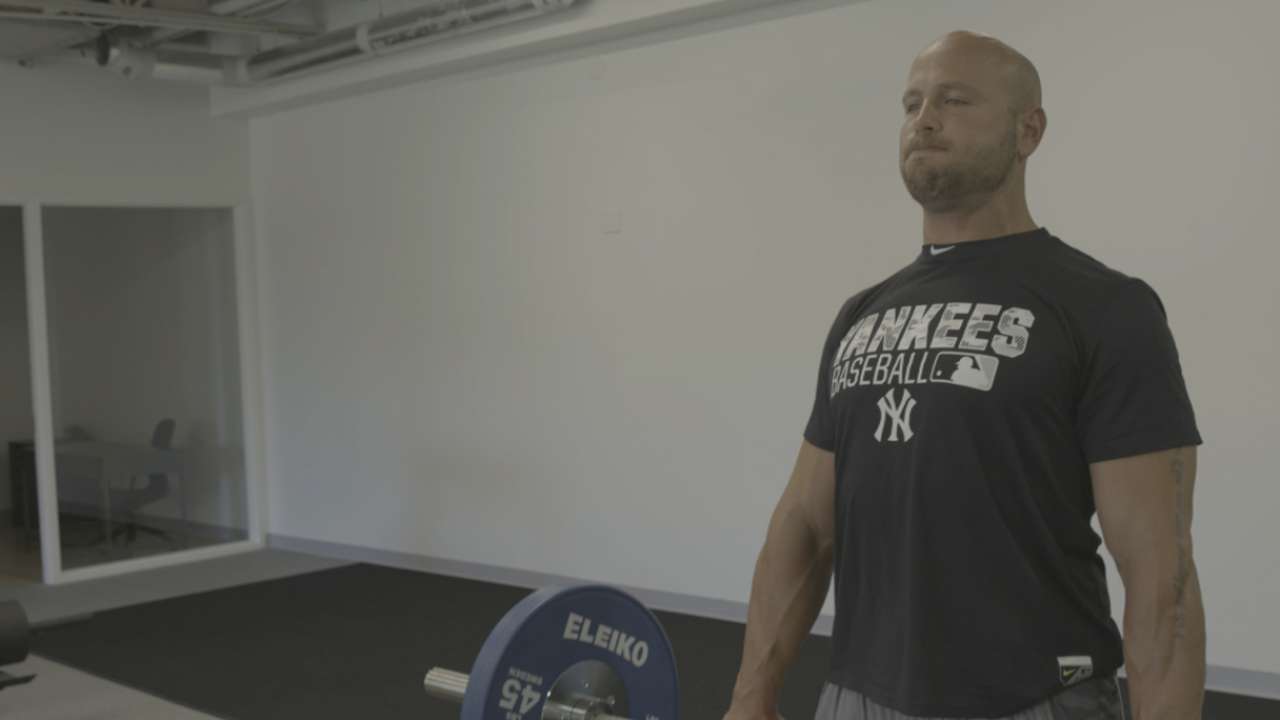 With Spring Training approaching, anticipation is building for the 2017 season. MLB.com is going around the horn to break down each area of the Yankees' roster, continuing this week with the outfield and designated hitter spots.
NEW YORK -- Matt Holliday surveyed the dimensions of Yankee Stadium and loved what he saw. The right-handed slugger believes that the big ballpark in the Bronx is nicely suited to his strengths as a hitter, and the Yankees are counting on the veteran to add thunder to the heart of their lineup.
"I think, traditionally, my best swings are in the middle of the field and slightly off to right-center," Holliday said. "In my career, I've been a pretty good right-center-field hitter. I try to use the whole field, and I think that's favorable for me."
Preparing for duty as the Yanks' designated hitter after signing a one-year, $13 million contract, the 13-year veteran also could see some time in the outfield corners and at first base. His primary objective is to protect Gary Sanchez in the lineup and help an offense that produced just 680 runs in 2016 -- 12th in the American League.
Holliday recorded a .246/.322/.461 slash line in 110 games for the Cardinals this past season, collecting 20 doubles, one triple and 20 home runs with 62 RBIs. He missed nearly seven weeks due to a fractured right thumb, sustained after being hit by a pitch on Aug. 11; Holliday opted for surgery and was able to return in time to hit an opposite-field homer on the season's final weekend.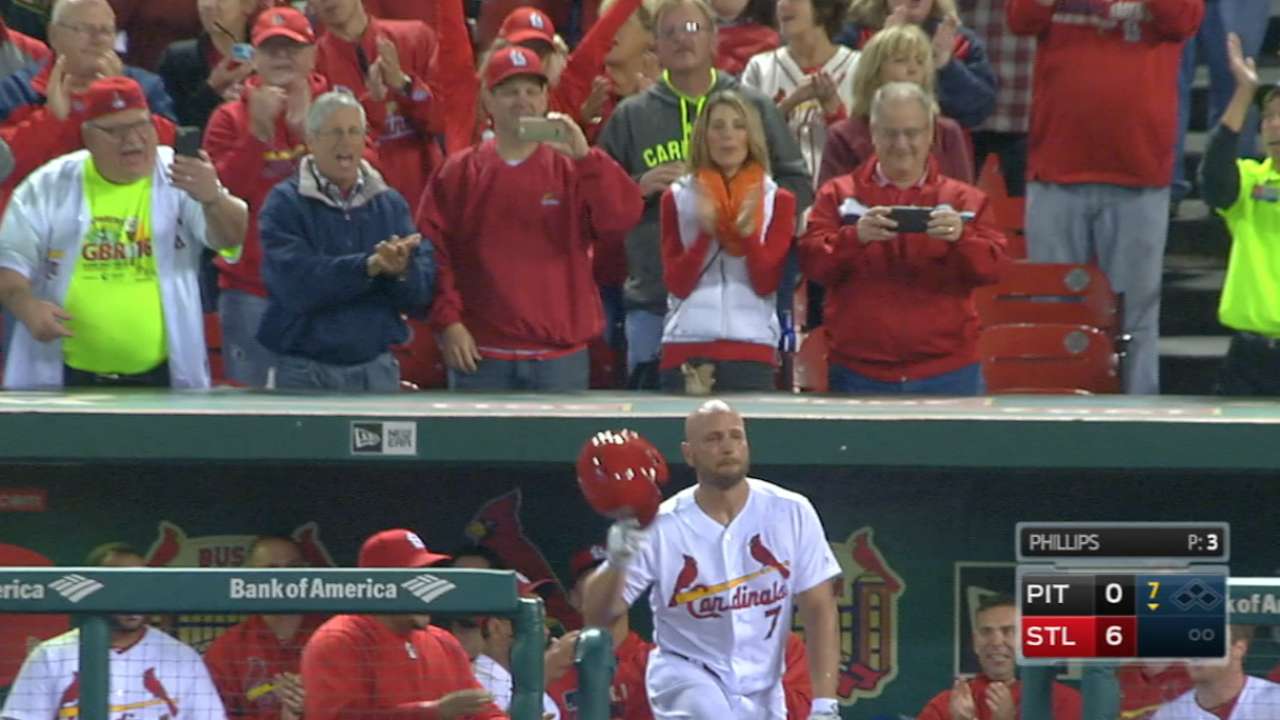 "I think I have a lot left," said Holliday, 37. "I feel really good. I was feeling really good and healthy last year and just had some bad luck, unfortunately, getting hit in the thumb and breaking my finger. I have to go out and play well, which I plan on doing."
The Yankees hope that is the case across their outfield, where Brett Gardner and Jacoby Ellsbury are set to return in left and center field, respectively.
Aaron Judge and Aaron Hicks will compete to serve as the Opening Day right fielder, and though managing general partner Hal Steinbrenner has said that he hopes Judge will take advantage of the opportunity, nothing has been promised to the 24-year-old prospect.
"He's got [Minor League] options, so if he's not quite ready, he gets to go down and finish himself off," Yankees general manager Brian Cashman said.
After homering in his first at-bat on Aug. 13, going back-to-back with fellow rookie Tyler Austin, Judge batted just .179 (15-for-84) with 42 strikeouts in his first taste of the big leagues. Hitting coach Alan Cockrell plans to work with Judge to improve his contact this spring.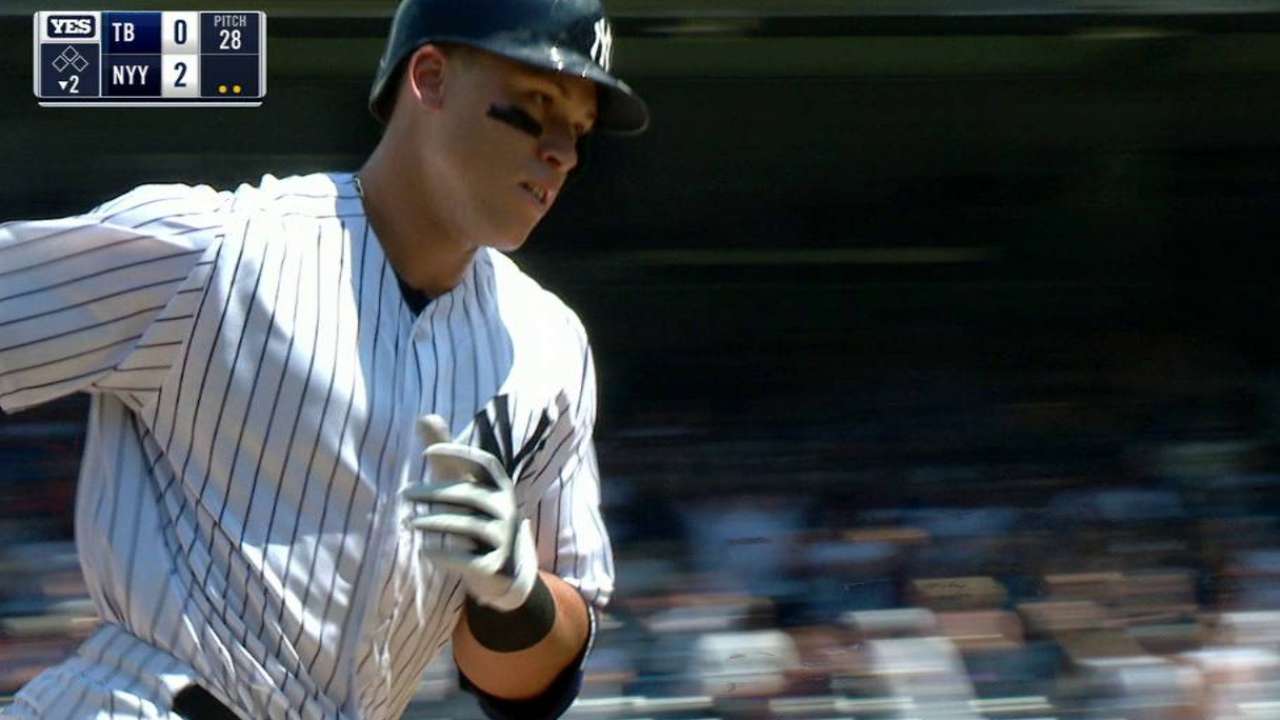 "He's a big kid, he's 6-foot-8, so we've got to get him down into his legs," Cockrell said. "Everybody makes the parallels with [Giancarlo] Stanton, and if you look at the evolution of what he's done when he got to the big leagues to where he is now, he's simplified a lot of things, and it starts from the ground up. Aaron is trying to do some of those things, too."
Hicks will also try to make a better impression in his second year with the team. The toolsy switch-hitter played all three outfield positions but batted just .217 with eight homers and 31 RBIs in 123 games, though his consistency seemed to improve once he was offered regular playing time following Carlos Beltran's trade to the Astros.
"He doesn't need to swing hard," Cockrell said. "He needs to kind of minimize his effort a little bit and trust that the quickness is enough to do what he needs to do offensively. He's a quick-twitch kid, he's a great athlete. He just has to trust that."
Gardner was the subject of trade rumors again this offseason, though the Yanks ultimately decided not to move the 33-year-old. He won his first career Gold Glove Award in 2016, a season that saw him bat .261 with 22 doubles, six triples, seven homers, 41 RBIs and 16 stolen bases in 148 games.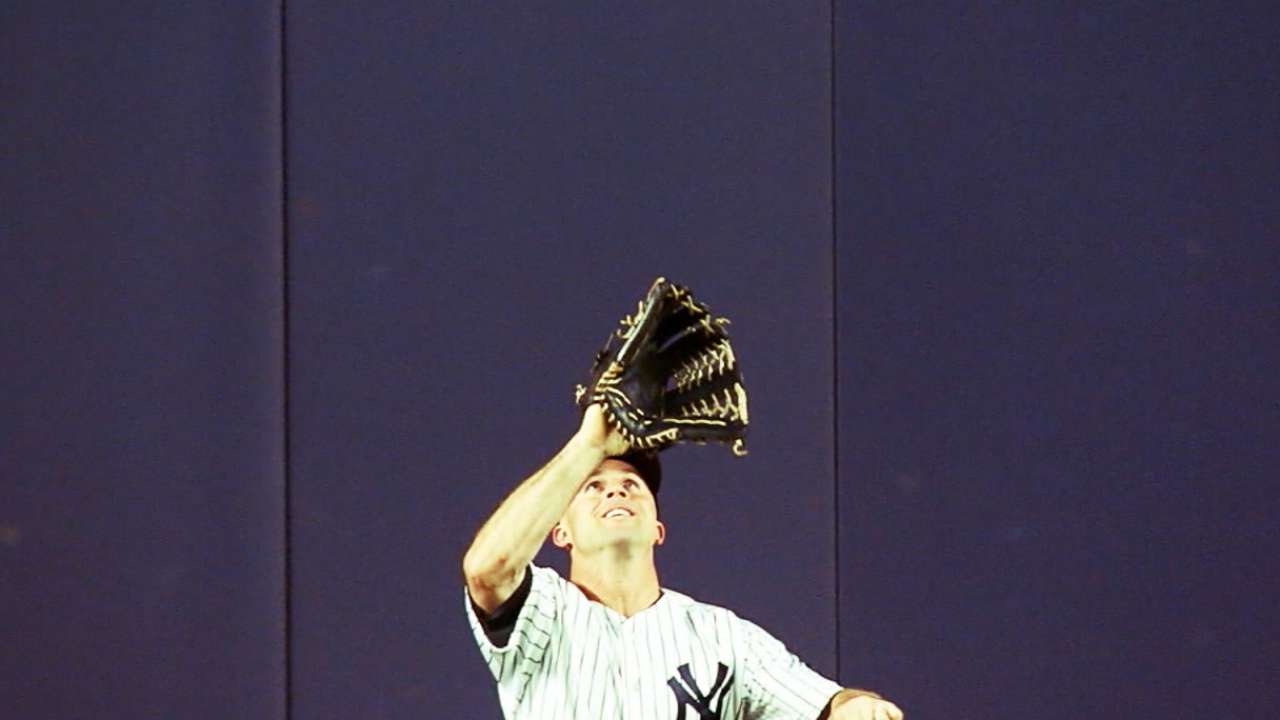 "Again, I do like Brett Gardner," Cashman said. "He's a very consistent player on both sides of the ball. Left field at Yankee Stadium is like a center-field size at most parks. He's a guy that can play center, he can play left. He's the perfect type of leadoff guy, even though we obviously have Ells here.
"[Gardner is] consistent as [heck], you know what you're going to get when you pencil him in, and he's on a good contract. I'm not saying it has to be some crazy overwhelming blow-away offer, but it's got to be a deal that makes sense for us, and so far, anything that has been presented hasn't made sense."
This will be Ellsbury's fourth year in pinstripes after signing a seven-year, $153 million contract. The Yankees have yet to see the levels of production that Ellsbury produced with the Red Sox; he posted a .297/.350/.439 slash line over seven years with Boston, but has managed just .264/.326/.382 as a Yankee.
This past year, the 33-year-old Ellsbury batted .263 with 24 doubles, five triples, nine homers, 56 RBIs and 20 steals in 148 games, including a steal of home plate on April 22 against Tampa Bay. Ellsbury's year might have been most notable for a record-setting 12 catcher's interferences, the most by a player in a single season.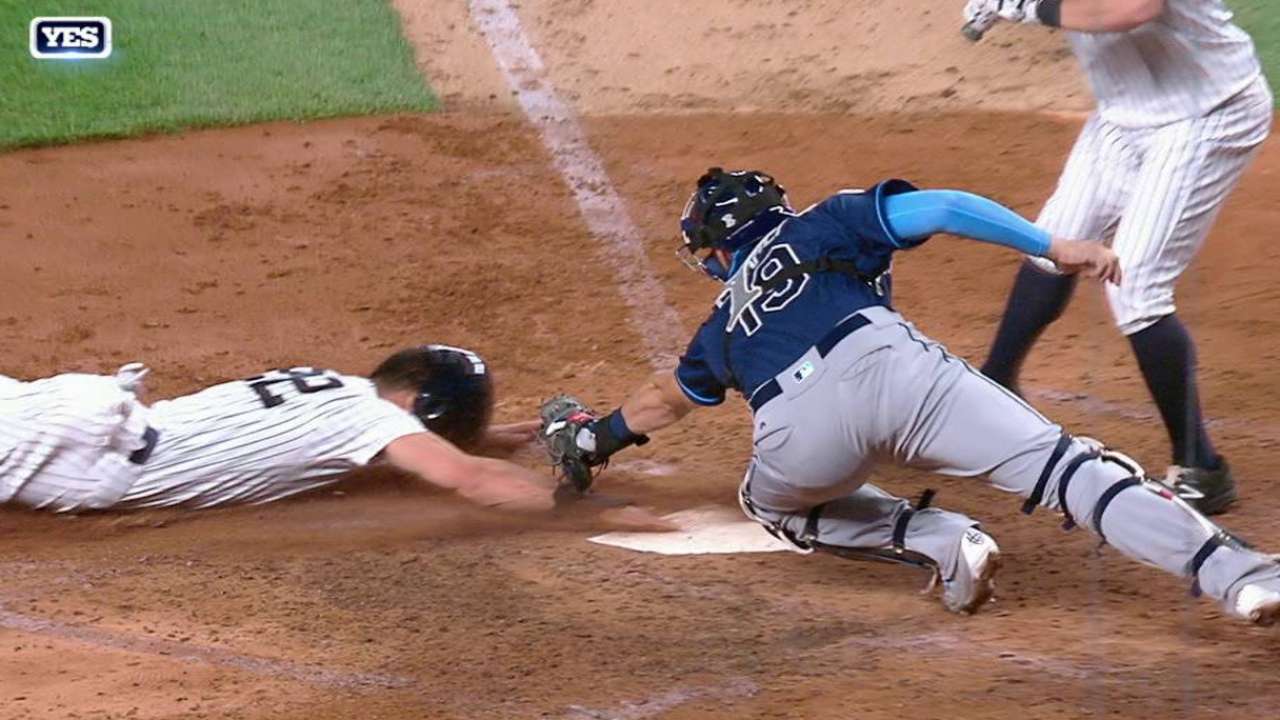 "I've never seen a guy hit the catcher's mitt like he did," Cockrell said. 'I think when Ells' contact point was maybe three, four more inches more out front from where it is right now, he can stay on balls. We're not looking for power production, but he can be a very, very productive hitter."
The next wave of Yanks includes outfielder Clint Frazier, who is currently rated as the team's No. 1 prospect by MLBPipeline.com. Frazier is expected to open the season at Triple-A Scranton/Wilkes-Barre, and he could make his Major League debut in 2017.
Bryan Hoch has covered the Yankees for MLB.com since 2007. Follow him on Twitter @bryanhoch and on Facebook. This story was not subject to the approval of Major League Baseball or its clubs.