Tanaka's attention on 2017 goals, not future
Yankees' ace can opt out of contract after upcoming season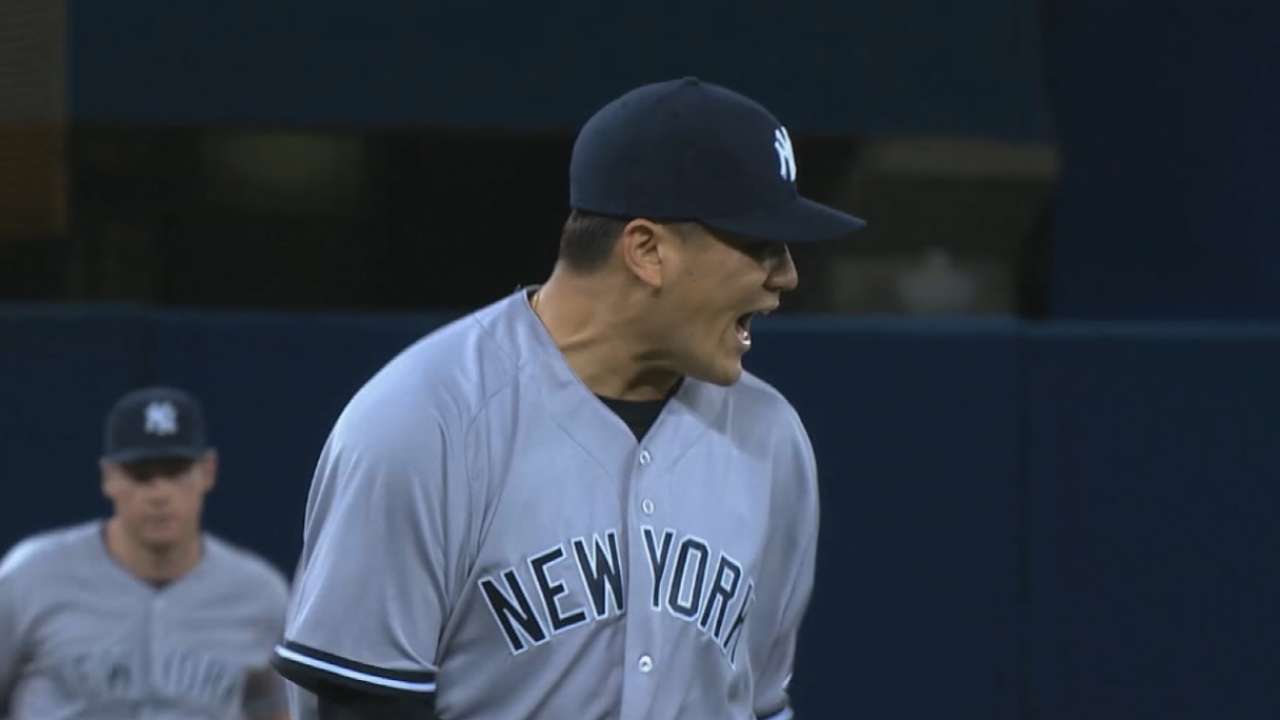 TAMPA, Fla. -- Masahiro Tanaka is well aware of the language contained in his contract, which gives him the option to become a free agent after this season. He said on Wednesday that it will not create a distraction, as his full focus is on serving as the Yankees' ace.
"Basically, it's just business as usual," Tanaka said through an interpreter. "I don't necessarily think about it. I know what it says in the contract. Obviously it's there, but it's not something that you ponder about and think about during the season. In my mind, it's just not there."
Yankees manager Joe Girardi wasted no time in anointing Tanaka as the team's probable Opening Day starter, lining the right-hander up to make the April 2 start against the Rays at Tropicana Field. Last year, the announcement wasn't made until March 31, as Tanaka was coming off surgery to remove a bone spur from his pitching elbow.
The 28-year-old Tanaka is expected to work his third consecutive opener coming off a 2016 season in which he went 14-4 with a 3.07 ERA in 31 starts, setting career highs in wins, innings (199 2/3), starts, strikeouts (165) and quality starts (19).
"Obviously, I'm very honored to be given that chance to go ahead in the first game of the season," Tanaka said. "At this point in time I already know when I'm pitching when the season starts. For me the goal is to try and work up to that, prep myself as best is possible so I'll be able to throw on that day."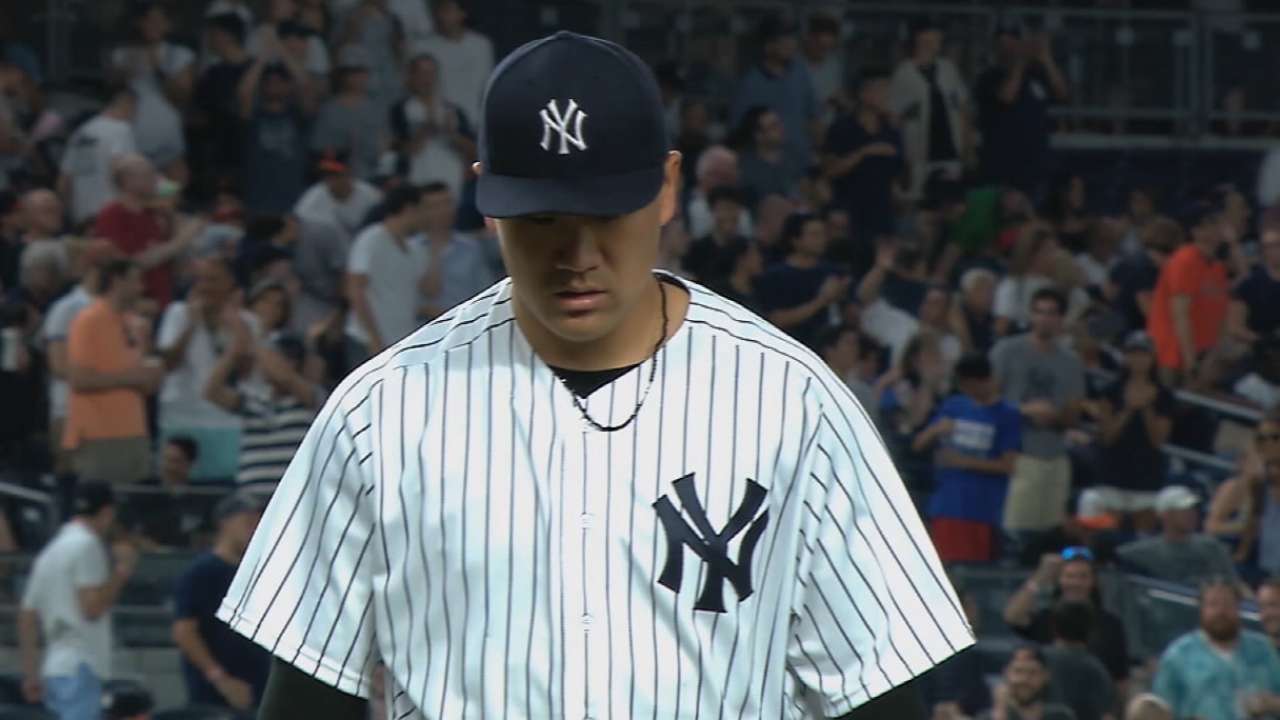 Tanaka, who will make $22 million this season, has three years and $67 million remaining on his Yankees contract after 2017, and in the view of pitching coach Larry Rothschild, his most recent season was the best of the three he has pitched in the Majors.
"I thought the way he analyzed games and how well he knew himself, the execution of pitches, was pretty impressive," Rothschild said. "I think he's gotten more comfortable recognizing what hitters here do and what he needs to do to counter that. It was fun to watch."
Tanaka said that he was most proud of being able to pitch a complete season, crediting the training work between starts for helping him maintain his stamina in August and September. He said that his goal for 2017 is to make 32 or 33 starts.
"I just want to pitch as much as possible, get as many outs as possible," Tanaka said. "I think that's one of the goals for me, to stay healthy throughout the season. If you look through the league, the top-tier pitchers are pitching 220, 230 innings. So it would be great if I could get to that."
Bryan Hoch has covered the Yankees for MLB.com since 2007. Follow him on Twitter @bryanhoch and on Facebook. This story was not subject to the approval of Major League Baseball or its clubs.