Cashman: Yanks have 'more in the tank'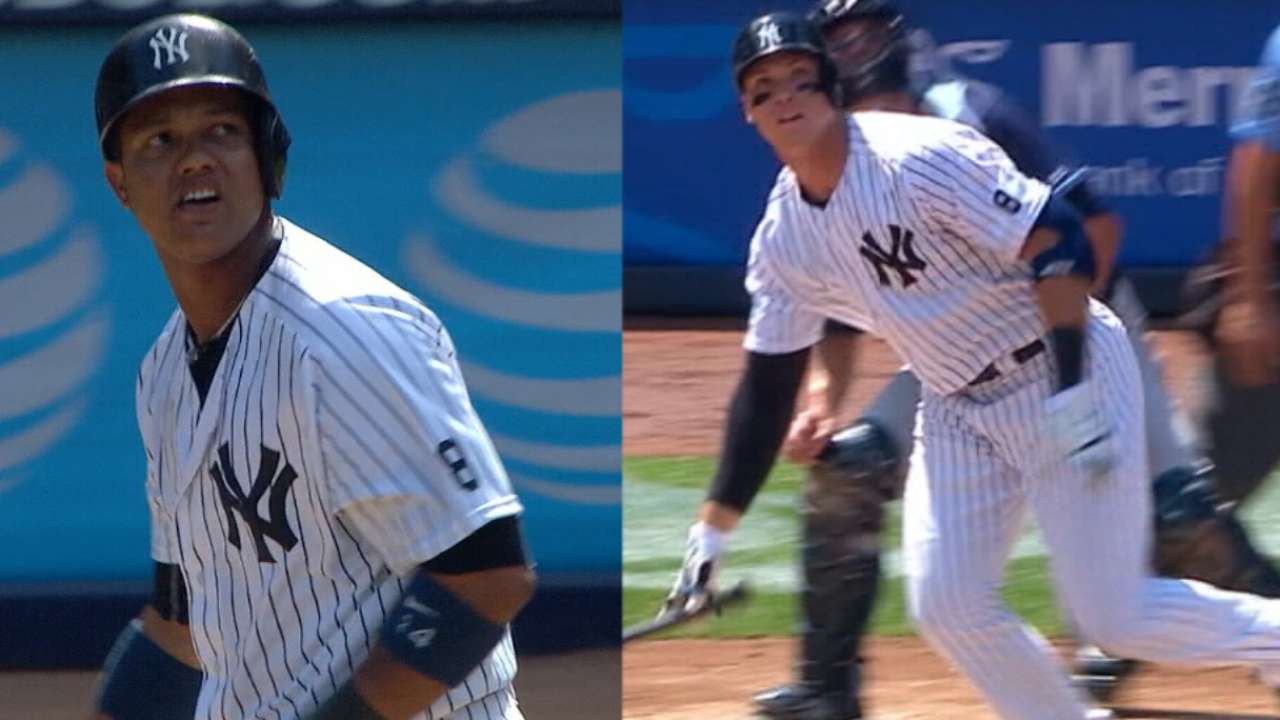 TAMPA, Fla. -- Yankees general manager Brian Cashman understands that the future looks bright for the organization, but he is also excited about this upcoming season.
"We are in transition, but we're not waving any white flags while we're transitioning," Cashman said. "That's the balancing act that we're taking. [This season] has a chance to be a pretty interesting year for us."
While a series of transactions over the past couple of seasons have given the Yankees one of the top farm systems in the league, Cashman is quick to say that not many of them will not be on the main roster this year, and the veteran players will need to perform if the Yankees want to contend for the postseason.
• Spring: Info | Tickets | Schedule | Gear
"At the end of the day, you get a collection of talent, and your preference would be [to have] as much young, ready-to-go, plug-and-play players as you possibly can, but that's not the reality of the situation," Cashman said. "You have to have the mixture of the veterans and young players and let them come together as a squad. Hopefully we've given Joe Girardi and our staff down here enough talent that can stay healthy, mesh together really well and provide some exciting baseball for the next six months to push ourselves to the postseason again."
Cashman singled out some players on the roster that he hopes to see more from this season. He mentioned right-hander Michael Pineda as someone who he believes can pitch at the top of the rotation, and he said that center fielder Jacoby Ellsbury can provide more at the top of the lineup.
"I just think he's got a lot of ability that we certainly have seen in the past in championship-effort runs with Boston, and I still think there's more in the tank with Jacoby Ellsbury for us," Cashman said. "Hopefully in 2017 we'll see more of that, just like we need to see more of that from others on the roster, whether it's a veteran or a still-emerging player like [Starlin] Castro or Didi [Gregorius]. ... We think there's more in the tank with those guys, too."
Cashman said many of the Yankees' top prospects will get more exposure than normal this spring because of the World Baseball Classic. He's interested to see how many of them seize the opportunity to perform when they are placed in certain in-game situations sooner than normal.
"Every three years, regardless of whether we had a deep farm system or not, you're in a situation where young guys start getting more exposure than they would normally get," Cashman said. "And it's great to see how they respond. It's a great learning circumstance that will serve them better."
When Cashman was asked if he was looking forward to 2018 or '19, he jokingly said he hopes to be here in '18 and '19, and that he would be better served focusing on the current season. He agreed with co-chairman Hal Steinbrenner that the Yankees have championship potential.
"We have the potential to be a championship-caliber team if we stay healthy and perform up to expectations," Cashman said. "Certain guys are obviously starting their careers and raise their ceiling sooner than later, then I think without question we can be a team to be reckoned with -- and one not to be taken lightly."
Corey Long is a contributor to MLB.com. This story was not subject to the approval of Major League Baseball or its clubs.