Cards, Yanks proud to celebrate Jackie's Day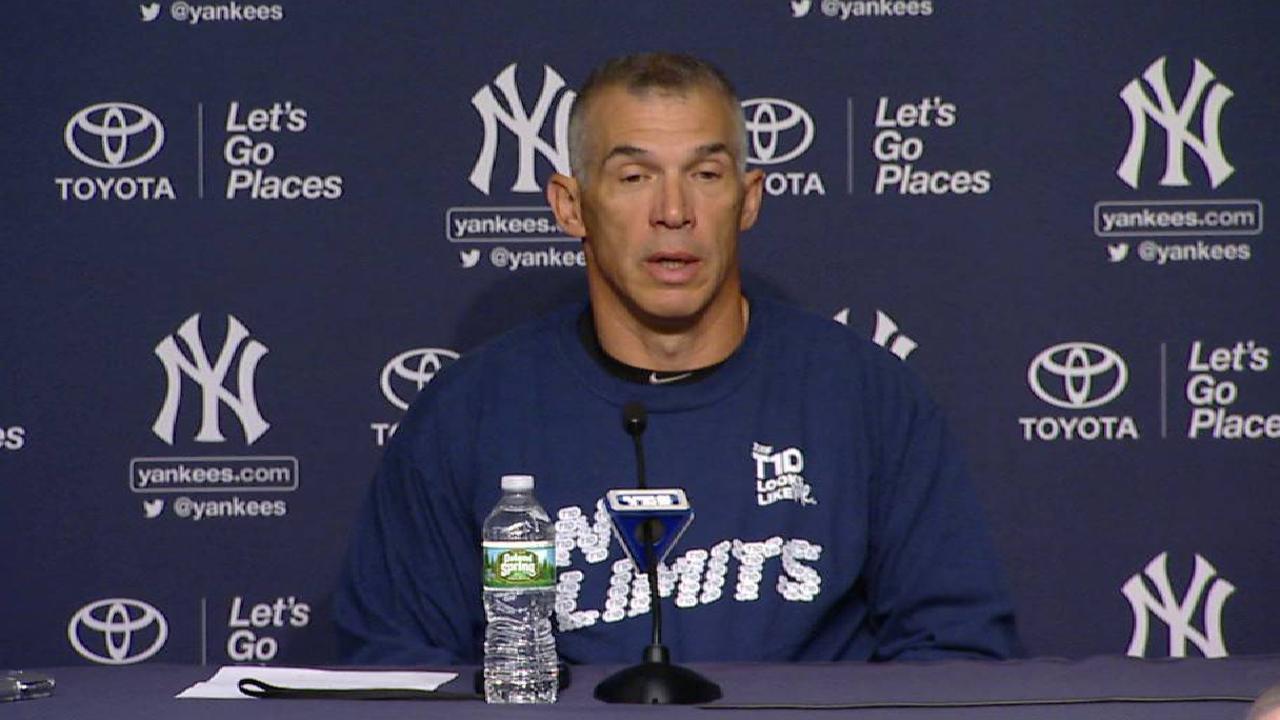 NEW YORK -- Some 15 or so miles north of the spot where Jackie Robinson made his Major League debut 70 years ago, the Cardinals and Yankees wore his No. 42 on Saturday at Yankee Stadium to honor Robinson's legacy.
It was part of the Major League Baseball-wide effort to commemorate Jackie Robinson Day, which falls each year on the day that Robinson broke the sport's color barrier with the Brooklyn Dodgers.
"I think it's a great celebration for our game," Cardinals manager Mike Matheny said. "I don't know how anybody who plays this game doesn't have a huge respect and admiration [for him]. To me, I would consider him one of my baseball heroes. It's great that the game is acknowledging him as it should."
In addition to having all uniformed personnel wear Robinson's number, MLB created specialty bases and lineup cards with a commemorative logo for Saturday's games. Shortly before first pitch, the Yankees played a video that highlighted Robinson's contributions and impact.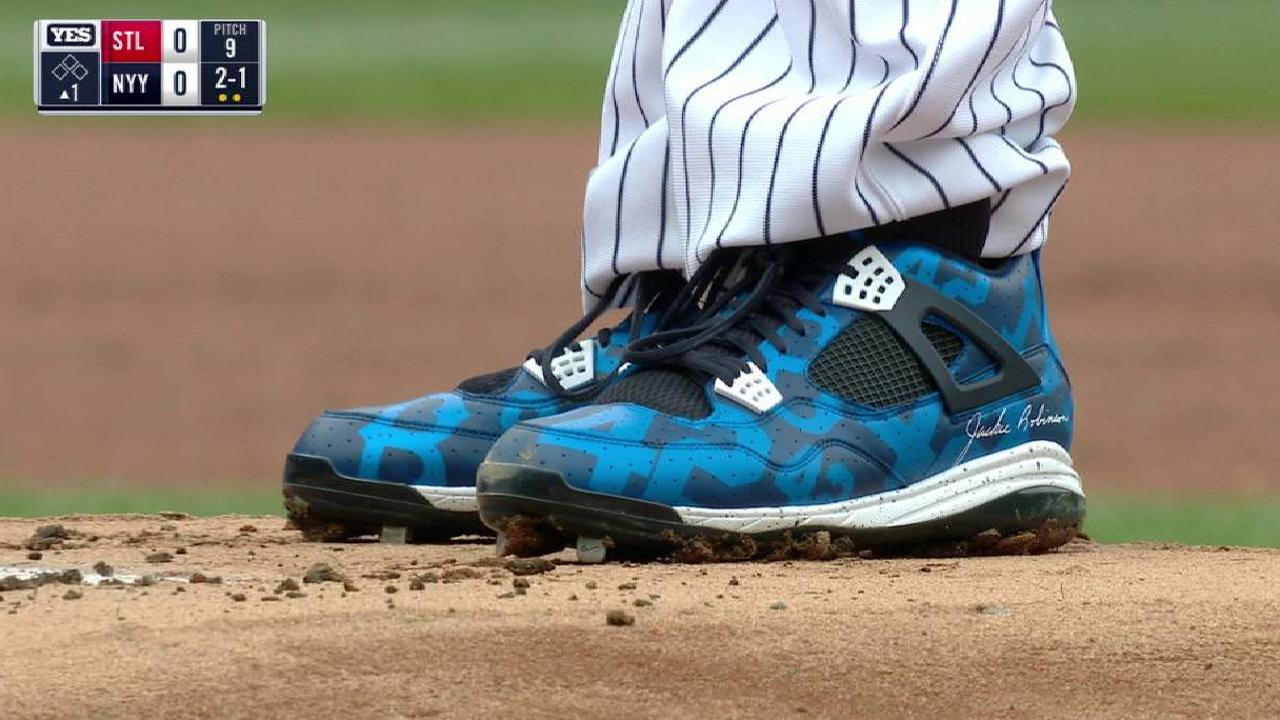 The Yankees also hosted members of the Jackie Robinson Foundation scholars and alumni, who are part of a program that annually sends 225 students to college. The No. 42 jerseys worn by players and staff on Saturday will be signed and auctioned off on MLB.com (MLB.com/42jersey) to benefit that foundation.
"You reflect on what Jackie went through and the struggles he went through for equality and it makes your struggles feel like, 'Really? Really, you're worried about this and that?'" Yankees manager Joe Girardi said. "The importance of we're all created equal and that we're supposed to love our fellow man and, at a time when our world seems to be in an uproar, we can learn a lot from Jackie [in] how he handled situations with grace and always took the high road."
Members of the Robinson family often attend games at Yankee Stadium on Jackie Robinson Day, but this year, the family was in Los Angeles to be at the unveiling of a Jackie Robinson statue at Dodger Stadium. Their absence didn't detract from the celebration of one man's lasting impact.
"Me not being a white person, that means a lot," Cardinals infielder Kolten Wong said. "I'm somebody that, because of Jackie, I get to play this game and do what I love. It's just an honor and is exciting for a lot of us."
Jenifer Langosch has covered the Cardinals for MLB.com since 2012, and previously covered the Pirates from 2007-11. Follow her on Twitter, like her Facebook page and listen to her podcast. This story was not subject to the approval of Major League Baseball or its clubs.