Red-hot Yankees hit road full of confidence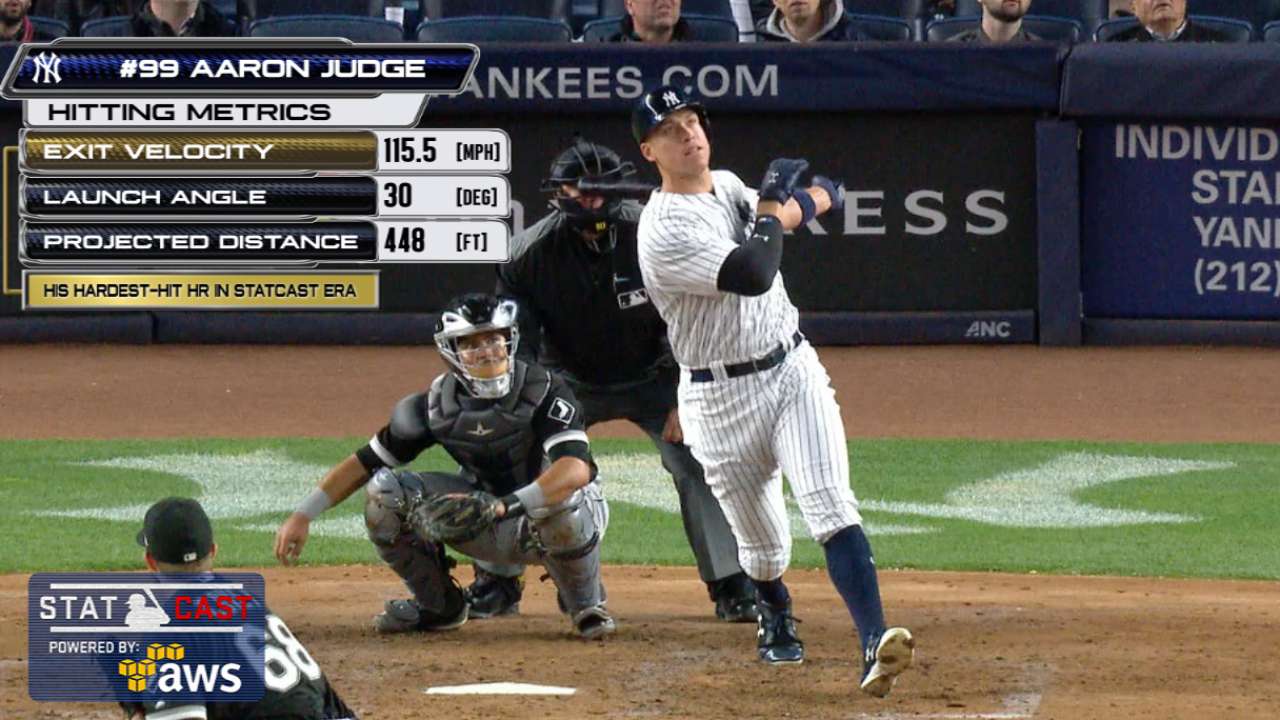 NEW YORK -- The Yankees packed for their second road trip having celebrated their best 15-game start in more than a decade, fattening their record with an 8-1 homestand that blended dominant starting pitching with jaw-dropping thump from the big bats.
It took until the season's 27th game for the 2016 Yankees to post their 10th victory, when the calendar had already flipped into May. There's a saying that you can't win a season in April, but you sure can lose it, and these Yankees were able to pull the emergency brake after starting 1-4.
"I think the turning point for us was [April 9] in Baltimore," Chase Headley said. "We had a chance to win both of the first two games there, and they came back to get us late. I thought that's where it really started and we got off to a great start at home, and really played well the whole homestand."
The Yankees were trailing by a run in that matinee, playing hours after learning Gary Sanchez would miss a month with a right biceps injury. Aaron Judge tied the game with an eighth-inning homer off Mychal Givens and the Yanks added four runs in the ninth to secure a happy flight home.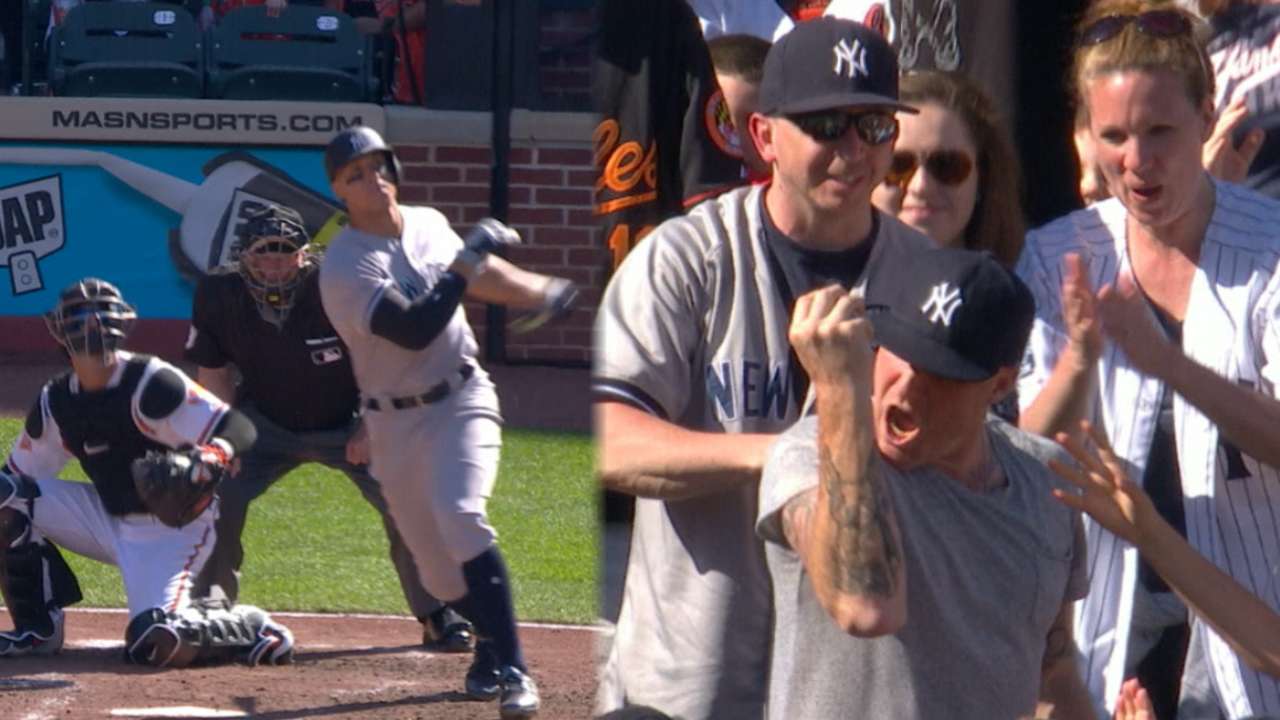 "That's what this team is about," Judge said. "It's about 25 guys pulling the same rope and getting the job done. We all know if one guy doesn't get it done, we've got 24 guys behind them to get the job done. It's been fun this year."
The starting pitchers were key in helping sweep the Rays and Cardinals before taking two of three from the White Sox. Masahiro Tanaka's eight-inning gem on Wednesday marked the Yanks' seventh consecutive quality effort; Bombers starters have compiled a 2.69 ERA with just 15 walks in their last 10 starts.
"I think you've seen some steps out of some people that we thought were really important for us to have success here," manager Joe Girardi said. "We thought Luis Severino was really important to us, for him to pitch the way that he was capable of pitching, and I think he's done that."
The 8-1 homestand marked the Yanks' best since they were 9-1 from July 17-26, 2009, a season that concluded with a World Series trophy. No one is making October plans based upon two weeks, but the Yanks are thrilled with how the roster has responded to an early challenge.
"I think if you tell any manager that you're going to win eight in a row, you're going to sign up for it right away," Girardi said. "It doesn't happen all the time. I still felt good. I knew we had some key pieces down. I felt like if we could get our starting pitching going, we'd be OK."
While Judge's thunder has become the talk of the town, Headley has reached safely in 14 of 15 games while logging six extra-base hits with 14 runs. Starlin Castro is also on a good roll, batting .409 (18-for-44) with 10 RBIs over his past 12 games.
"They couldn't get Headley out, he's always on base, taking his walks, and Castro has been driving the ball this whole season," Judge said. "I think those two solid things right there -- guys are getting on base; Castro and Headley are driving them in, getting on base too. They've got this offense and this team going."
It may not have looked promising after five games, but Girardi insists he saw this all coming.
"We played so well in Spring Training that I thought, 'You know what? I think we're going to play well,'" Girardi said. "I really did."
Bryan Hoch has covered the Yankees for MLB.com since 2007. Follow him on Twitter @bryanhoch and on Facebook. This story was not subject to the approval of Major League Baseball or its clubs.
This story was not subject to the approval of Major League Baseball or its clubs.