CC has Grade 2 hamstring strain; DL likely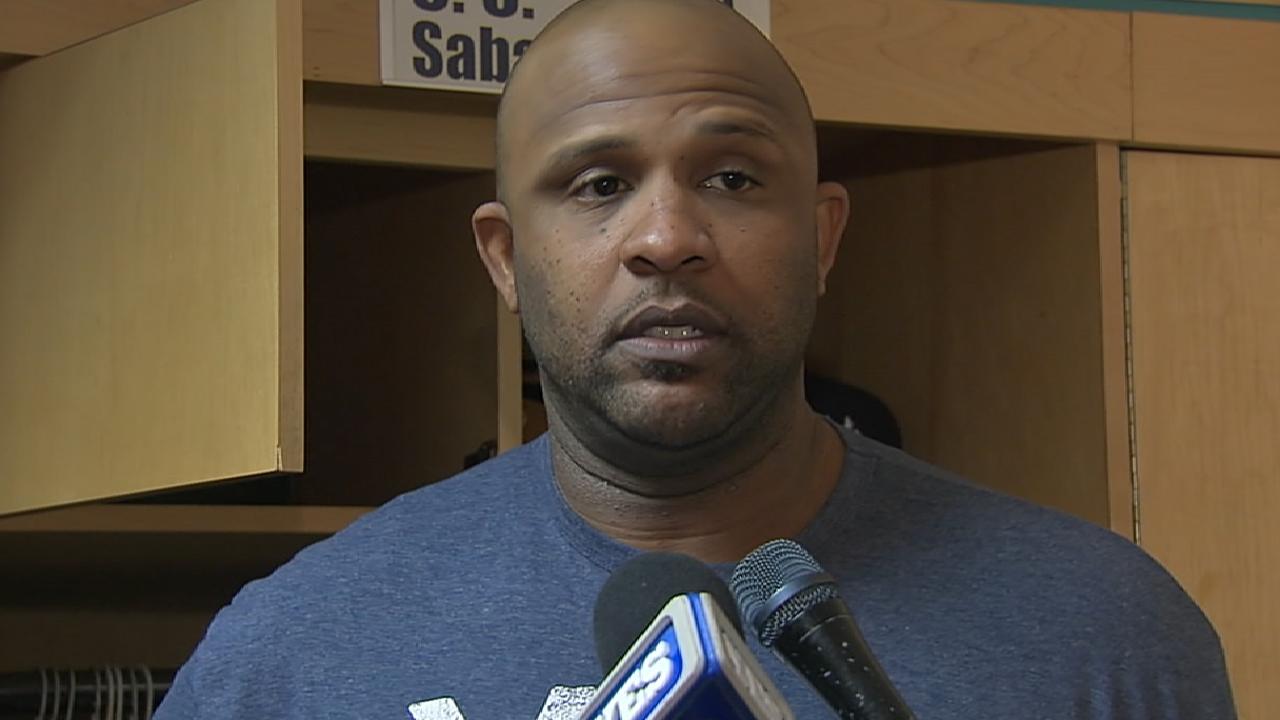 ANAHEIM -- Yankees veteran left-hander CC Sabathia has a Grade 2 strain of his left hamstring, which came as somewhat of a surprise to him.
"I woke up feeling a lot better than I expected," Sabathia said after the Yankees dropped a 7-5 decision to the Angels on Wednesday night. "Really, in my mind, I'm going day to day. Hopefully tomorrow I'll feel even better."
Sabathia is likely to be placed on the 10-day disabled list with a corresponding move to be announced Thursday before the Yankees open a four-game series against the A's at the Coliseum. He was scheduled to start next in Oakland on Sunday.
Sabathia came out of the game after four innings Tuesday night and underwent an MRI Wednesday that was analyzed in New York by Dr. Christopher Ahmad, the team's physician. Ahmad diagnosed the degree of the strain, which is similar to one that sidelined Sabathia only a few days before the end of the 2013 season. At that time he went on the DL, and the prognosis for recovery was six to eight weeks.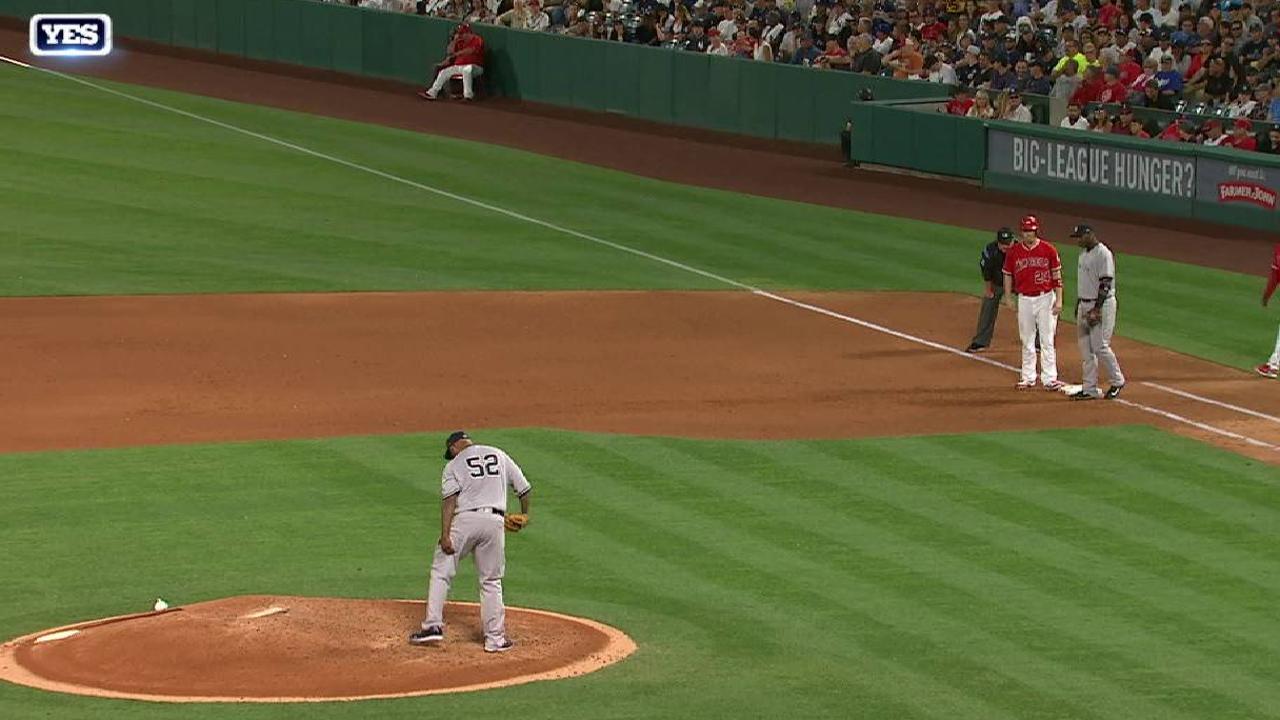 Hamstring strains are graded from one to four with a Grade 1 as the mildest.
"He'll be ready when he's ready. I think that's the bottom line," Yanks manager Joe Girardi said after the game. "As a pitcher, it's a little bit trickier just because they can't throw for a while. We'll try to keep his arm active in a chair, but he's not going to be able to throw his sides, so we'll see."
The 36-year-old Sabathia, in the final year of a five-year, $122 million contract, downplayed the possibility of a lengthy absence. He's 7-2 with a 3.46 ERA in 13 starts.
"Just because of the way I feel in these early stages, it makes me feel that it won't be that long, though," he said.
In the meantime, the club made another move in recalling right-hander Ronald Herrera from Double-A Trenton to give relief to its beleaguered bullpen. Correspondingly, right-handed reliever Ben Heller was sent to Triple-A Wilkes-Barre.
Herrera entered a 5-5 game in the seventh inning, replacing starter Michael Pineda. He recorded the first two outs, walked Luis Valbuena and allowed an Andrelton Simmons two-run homer that proved to be decisive.
Girardi said the bullpen was completely depleted.
Sabathia came out of Tuesday's 3-2 loss in 11 innings when he felt the hamstring grab, beginning this chain of events. He was replaced by right-hander Giovanny Gallegos, the first of six relievers Girardi had to use in the extended game.
The Yankees also used four relievers on Sunday in a 14-3 victory over the Orioles at Yankee Stadium and two more on Monday when they defeated the Angels here, 5-3.
"I can't hurt guys," Girardi said about the bullpen. "So we knew the kid was going to pitch at some point today. We didn't know exactly when. It was really what I had. We'll get some guys back tomorrow. But that was what it was today,"
The immediate issue is who will replace Sabathia on Sunday.
Girardi said there were several options, including Chad Green, who made a spot start this past Sunday. Masahiro Tanaka could also be moved from Saturday to Sunday, giving him five days' rest for his second consecutive start. But a decision hasn't been announced.
"There's a lot of different things we can do for that start," Girardi said. "But a lot of things can happen in the days that lead up to it."
Barry M. Bloom is a national reporter for MLB.com and writes an MLBlog, Boomskie on Baseball. Follow @boomskie on Twitter. This story was not subject to the approval of Major League Baseball or its clubs.