Carter stepping up as Yanks deal with injuries
First baseman homers in 2nd straight game vs. A's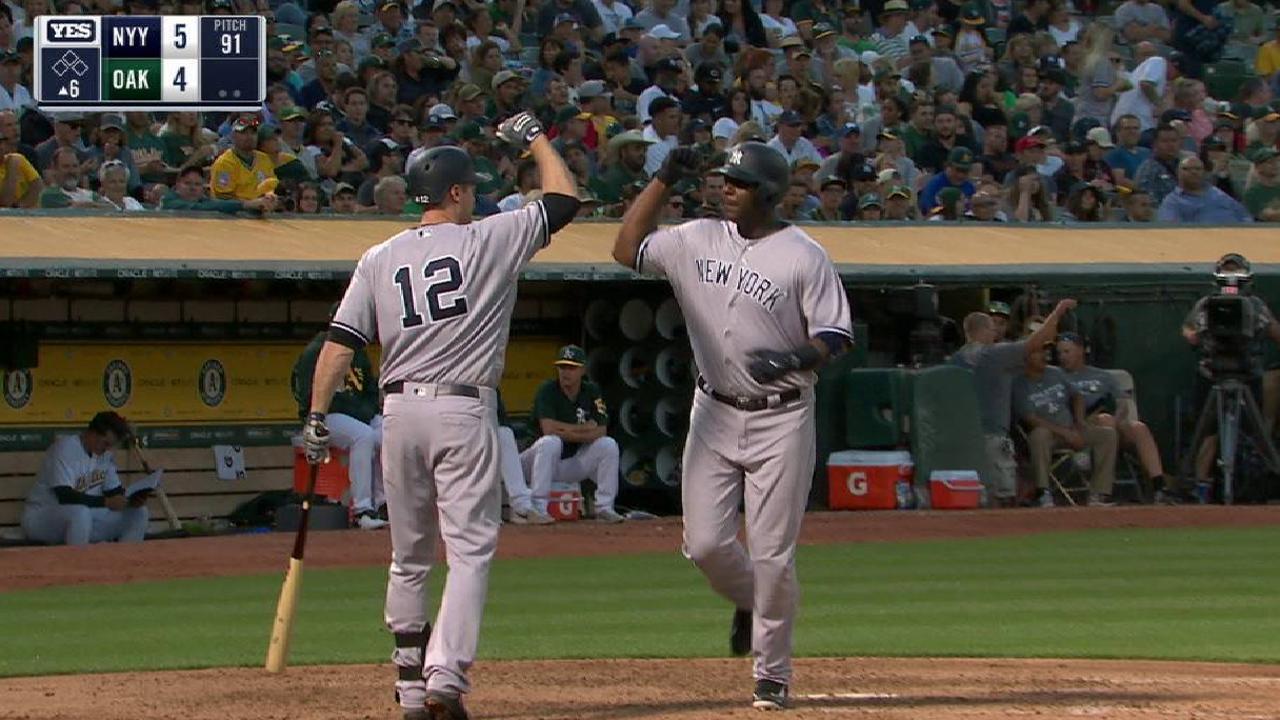 OAKLAND -- Before the Yankees started their four-game series in Oakland on Thursday, manager Joe Girardi used first baseman Chris Carter as an example of someone who could step up as the injury bug hit the Yankees.
"I know people are a little down on him, but he has 20 RBIs. He has not played every day," Girardi said Thursday afternoon. "Maybe if he had played every day up to this point, he would have 40 RBIs. Is he capable of hitting more? Yeah, and I understand that. But he's a guy that can run off a hot streak and do well."
Girardi must feel like a psychic after the last two games, as Carter delivered three big knocks for the Yankees, including a go-ahead solo homer off of A's left-hander Sean Manaea in the sixth inning on Friday night. While it gave the Yankees a one-run lead at the time, the A's came back to win, 7-6, handing the Yankees their fourth straight loss.
"He's another guy, when he makes contact, solid contact, a lot of times they're going to be home runs and that's what he's been able to do," Girardi said Friday night. "It looked like it might be a big home run for us, but unfortunately it wasn't. He's a guy that hit the ball out of the ballpark 41 times last year, so he's a guy that's capable of doing it."
On Thursday, Carter twice provided a game-tying swing for the Yankees. His single to left in the sixth scored Didi Gregorius from second and knocked A's starter Sonny Gray out of the game. Then, in the seventh, Carter pulled the Yankees level again with a solo homer to left-center off of A's reliever John Axford.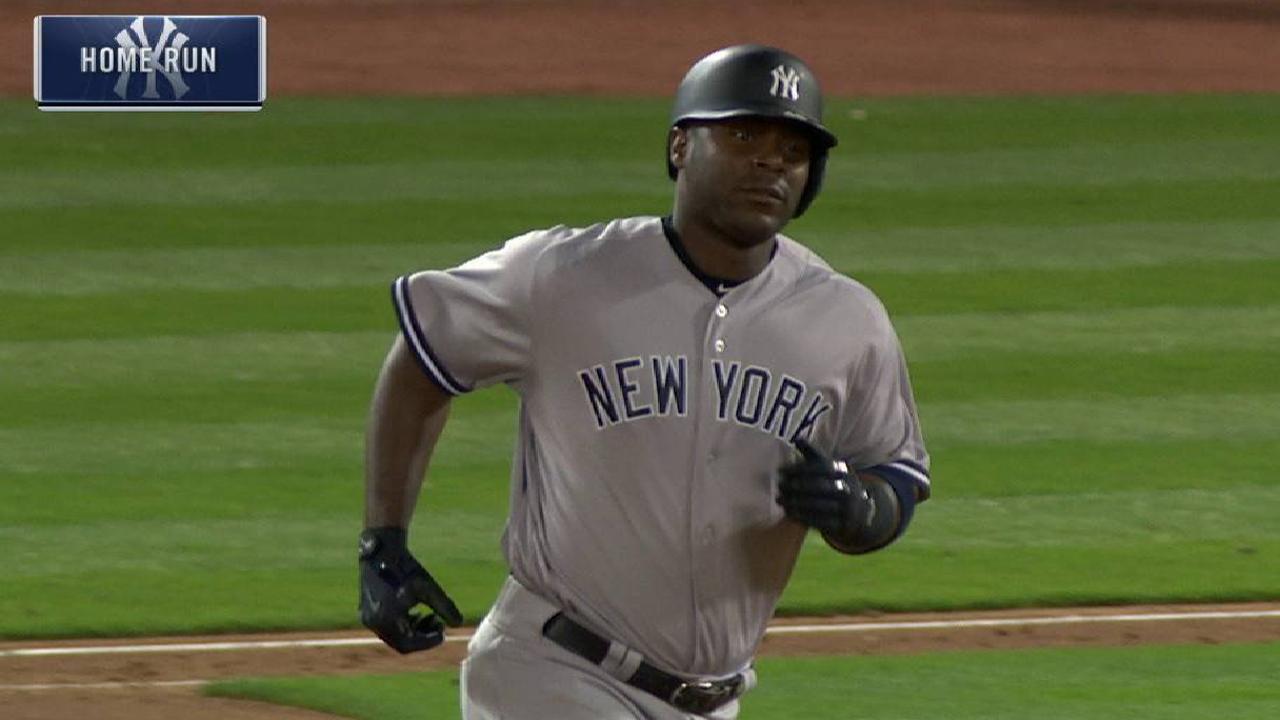 Carter said being able to be productive against the team with which he made his Major League debut -- and in the Coliseum -- adds a little extra motivation for him.
"It's always a little sweeter playing against the A's and doing it here," Carter said. "You always want to come back here and show them what they're missing. I feel like, over the years, I've come in here and done a little damage."
Carter's now up to eight homers and 23 RBIs on the season, and the uptick in production comes as Greg Bird had his rehab assignment stopped with more trouble with his ankle. Girardi said Bird is scheduled to visit a foot specialist on Tuesday. For Carter, the chance to make an impact with more playing time is something he's not taking for granted.
"It's nice to play a little bit more than I was earlier in the season," Carter said. "I'm happy to have this opportunity now to play more, and hopefully I can keep getting big hits in situations like that and go from there."
Alex Simon is a reporter for MLB.com based in the Bay Area. Follow him on Twitter at @alexsimon99. This story was not subject to the approval of Major League Baseball or its clubs.