MLB.com Columnist
Jesse Sanchez
Sources: Yanks pull in big int'l prospect haul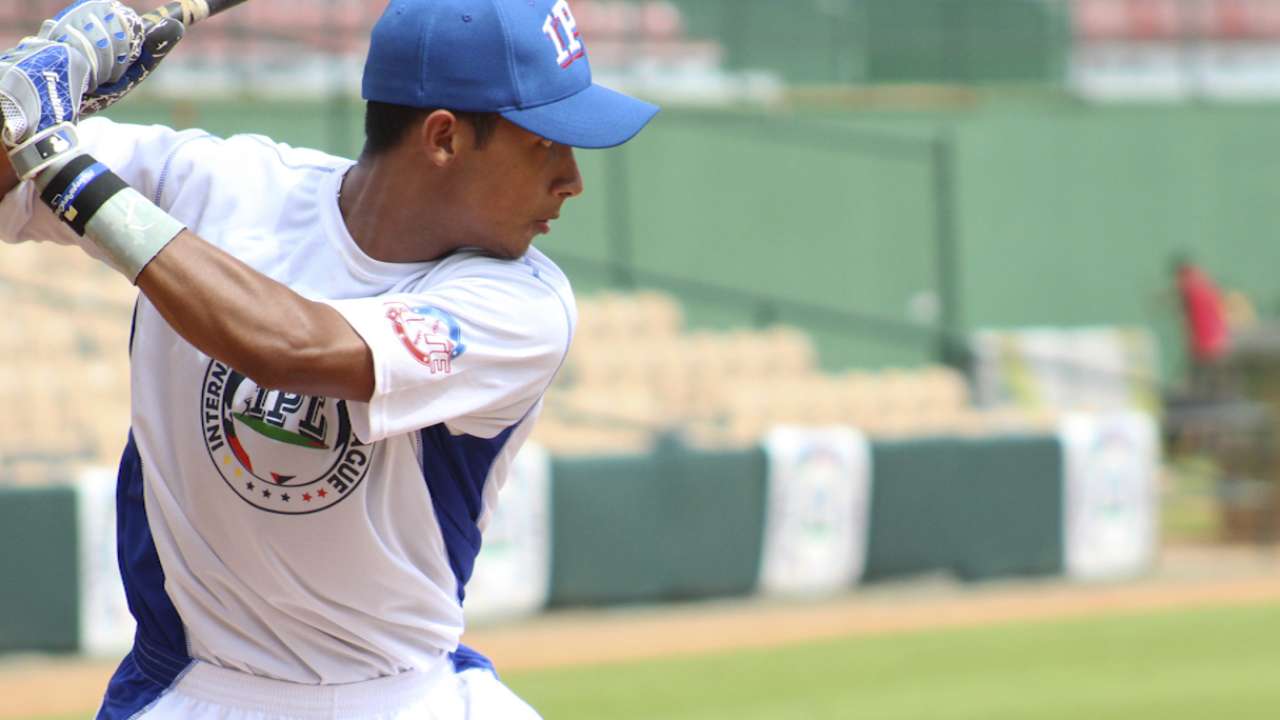 The Yankees have once again resumed their spot as one of the big players on the international market.
According to industry sources, the club agreed to a $1.5 million deal with Venezuelan outfielder Everson Pereira, ranked No. 4 on MLBPipeline.com's Top 30 International Prospects list, and a pact with shortstop Robert Chirinos of Venezuela, ranked No. 16, for $900,000. Dominican shortstop Ronny Rojas will not be eligible to sign until he turns 16 next month but the Yankees are the favorites to sign him. He is ranked No. 11.
• Complete breakdown of where Top 30 international prospects landed
Additionally, the Yankees have deals with Dominican Republic outfielders Anthony Garcia for $500,000, and Stanley Rosario for $300,000.
The Yankees are also the front-runners to sign shortstop Osleivis Basabe, ranked No. 24, of the Dominican Republic.
The club, which did not confirm the deals, had not been able to sign players for more than $300,000 during each of the last two signing periods after exceeding their bonus pools by more than 15 percent in 2014.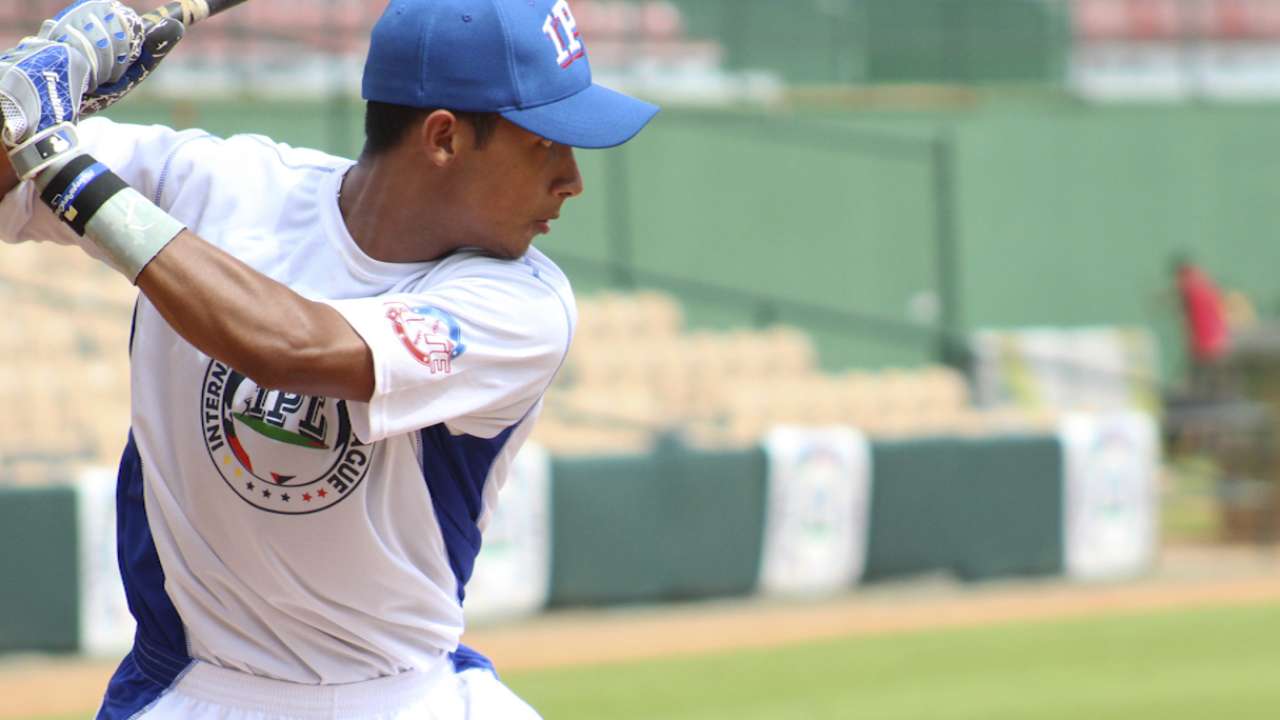 A true center fielder, Pereira is considered a plus defender and a plus runner. His arm is considered average now, but that's expected to improve as he grows and his body becomes stronger. He has displayed a good line-drive swing and has a chance to hit for average with some power in the future.
Rojas, who won't turn 16 until Aug. 23, is one of the best hitters on the market. He is known for his bat, but he's also a decent defender that makes all of the routine plays. He has enough arm strength to keep him at the position now and in the future. As for Chirinos, the converted outfielder, Chirinos has all of the tools and athleticism to stay at shortstop, but he could move to catcher because of his broad skill set.
The 6-foot-4, 185-pound Garcia has shown power from both sides of the plate and has the tools to stay in center field. He's a late bloomer and could end up as one of the club's top signs.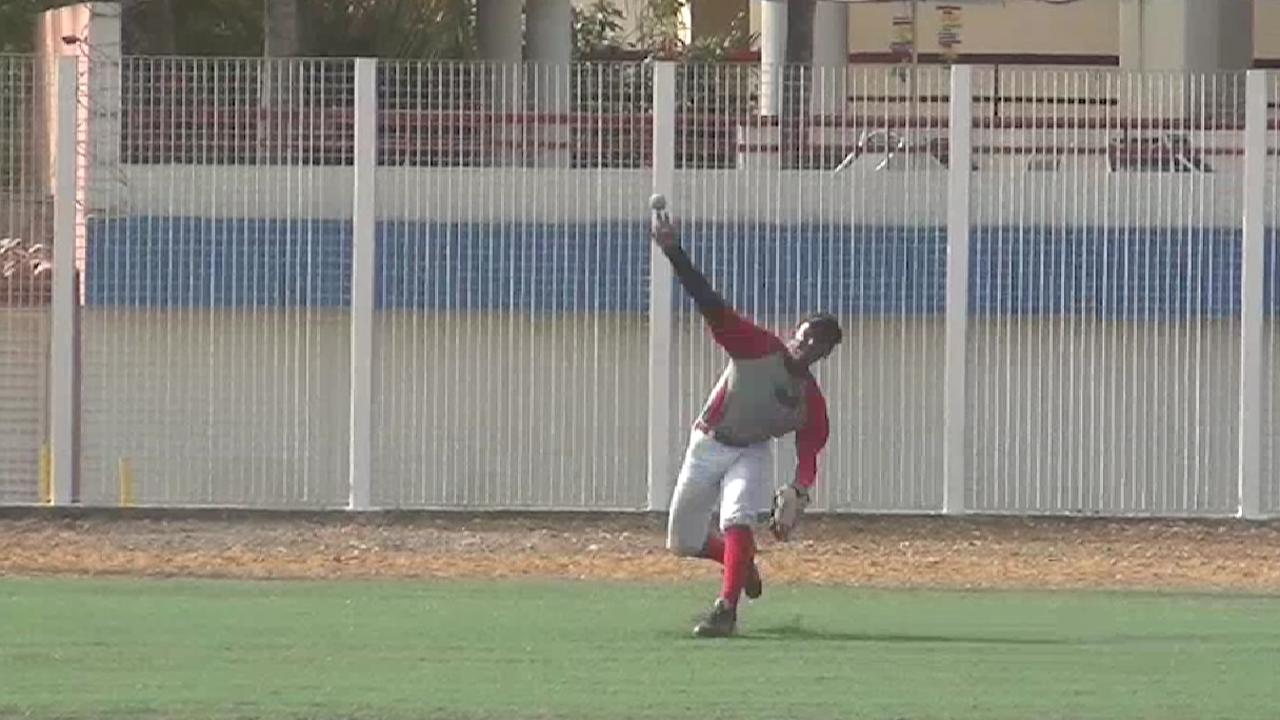 According to the new rules established by the new Collective Bargaining Agreement, every team gets at least $4.75 million to spend on international prospects. Any team receiving a Competitive Balance Round A pick in the Draft gets $5.25 million in international bonus pool money. Additionally, teams receiving a Competitive Balance Round B pick get $5.75 million to spend.
A club can trade as much of its international pool money as it would like, but there is a limit -- 75 percent of a team's initial pool -- to how much one team can acquire.
The Yankees' pool total for this year's signing period is $4.75 million.
Here's a list of players the Yankees have agreed to terms with for the 2017-18 international signing period so far:
Everson Pereira, OF, Venezuela, $1,500,000
Roberto Chirinos, SS, Venezuela, $900,000
Anthony Garcia, RF, Dominican Republic, $500,000
Stanley Rosario, OF, Dominican Republic, $300,000
Miguel Marte, SS, Dominican Republic, $200,000
Enyelberth Ascanio, C, Venezuela, $190,000
Alfred Vega, Dominican Republic, $100,000
Nelson Medina, CF, Dominican Republic, $60,000
Jose Martinez, 3B, Dominican Republic, $10,000
Yordy Nunez, RHP, Dominican Republic, $10,000
Ezequiel Duran, SS, Dominican Republic, $10,000
Jesse Sanchez, who has been writing for MLB.com since 2001, is a national reporter based in Phoenix. Follow him on Twitter @JesseSanchezMLB and Facebook. This story was not subject to the approval of Major League Baseball or its clubs.