Yanks recall 1B Austin, place Cooper on DL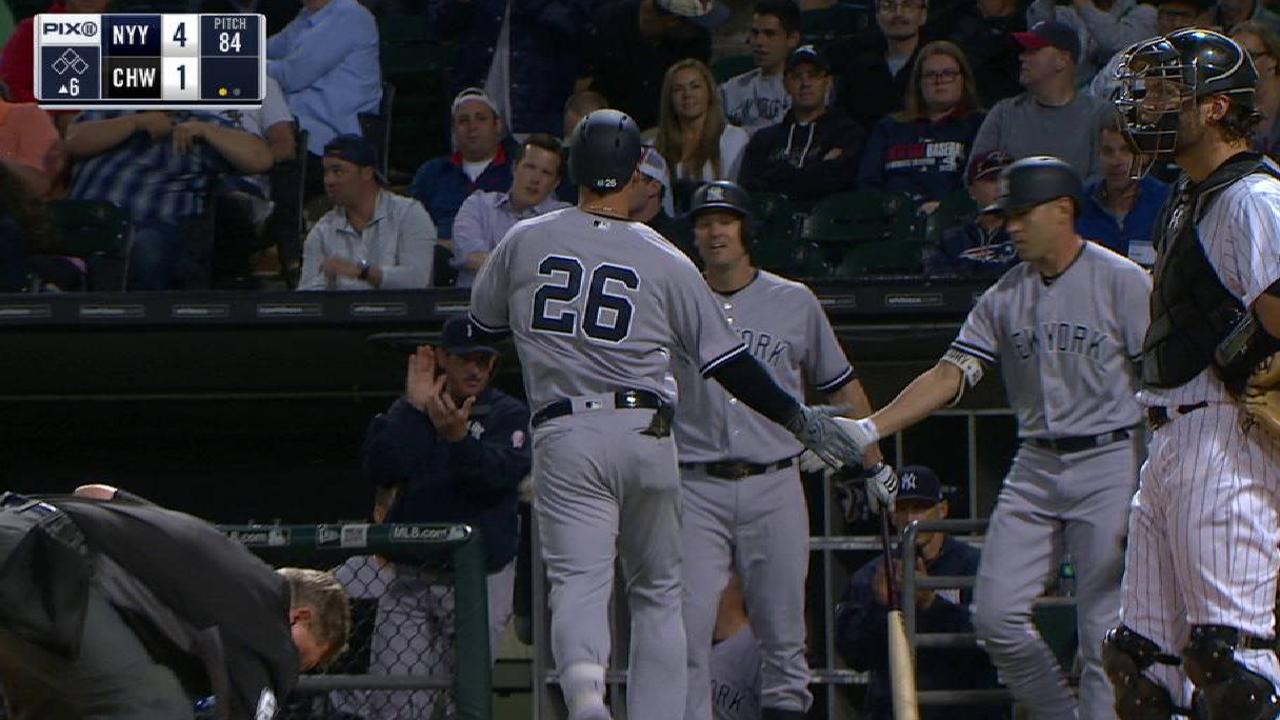 NEW YORK -- One year ago this week, Tyler Austin made history when he and Aaron Judge homered back-to-back in their first Major League at-bats, becoming the first pair of teammates to do so.
His 2017 campaign has not been quite as memorable, as Austin has endured stints on the disabled list for a fractured left ankle and a right hamstring strain, but the 25-year-old celebrated his return to The Show on Thursday for the finale of this year's Subway Series.
"I feel good. Body feels great," said Austin, the Yankees' No. 16 prospect. "I feel healthy -- first time really all year, I guess you could say."
Austin was recalled from Triple-A Scranton/Wilkes-Barre as the Yankees placed first baseman Garrett Cooper on the 10-day disabled list with left hamstring tendinitis. Manager Joe Girardi said that Cooper was sent for an MRI after reporting the discomfort during Wednesday's 5-3 win over the Mets.
"He said, 'If I have to run hard, you might want to pinch-run for me,'" Girardi said. "We don't think it'll be a long stint, but we figured we'd better DL him."
Austin has hit .333 with a 1.128 OPS against left-handed pitching in his brief big league career, suggesting he may play often as the Yankees face lefties Steven Matz, Drew Pomeranz and Chris Sale in their next three games. Austin was at first base and hitting seventh against the Mets on Thursday.
"In the past, he's swung really well against left-handed pitching," Girardi said. "We're looking for some big at-bats."
Austin hit .241 (20-for-83) with five homers and 12 RBIs in a 31-game taste of the Majors last year, authoring an enduring highlight with his Aug. 13 blast to right field off the Rays' Matt Andriese. Judge followed with a shot that smacked above the restaurant glass in center field.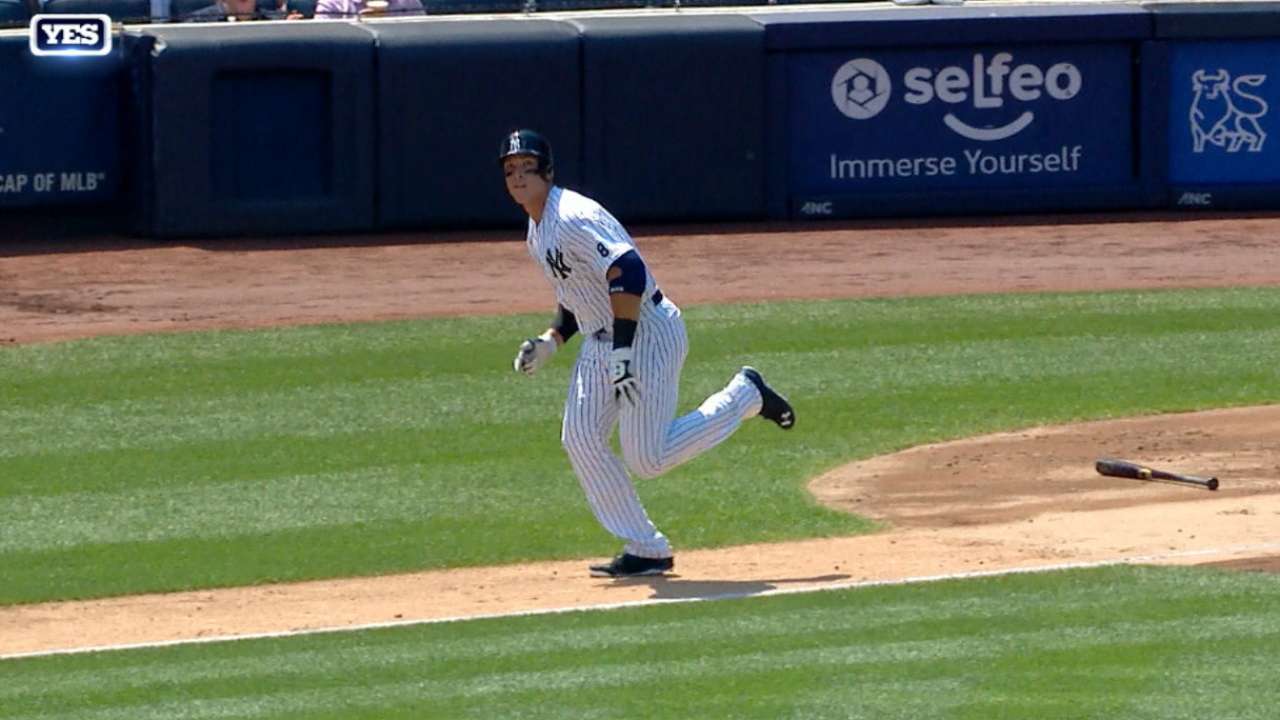 "It was special, looking back at those moments the other day," Austin said. "A lot of people were tweeting at me and sending me stuff on Instagram and it was special, just sitting back and thinking about what that day meant to myself and Judge. It was a great day. It was fun to relive those moments."
Austin was expected to compete with Greg Bird and Chris Carter for playing time at first base this spring, but he fouled a ball off his left foot during a round of batting practice in February. Austin played four big league games in June before straining his hamstring in Chicago.
"It was just frustrating, all parts of it," Austin said. "I'd rehab one leg and then have to come back and rehab the other one. It's a frustrating year, but it's part of it. One more thing I've had to overcome. I'm just happy to be back."
Bombers bits
Starlin Castro and Matt Holliday are scheduled to begin their respective Minor League rehab assignments on Friday. Castro will join Scranton/Wilkes-Barre while Holliday reports to Class A Advanced Tampa.
Bryan Hoch has covered the Yankees for MLB.com since 2007. Follow him on Twitter @bryanhoch and on Facebook. This story was not subject to the approval of Major League Baseball or its clubs.