Chapman capitalizes on 9th-inning opportunity
Moved from closer role, left-hander earns first save since Aug. 15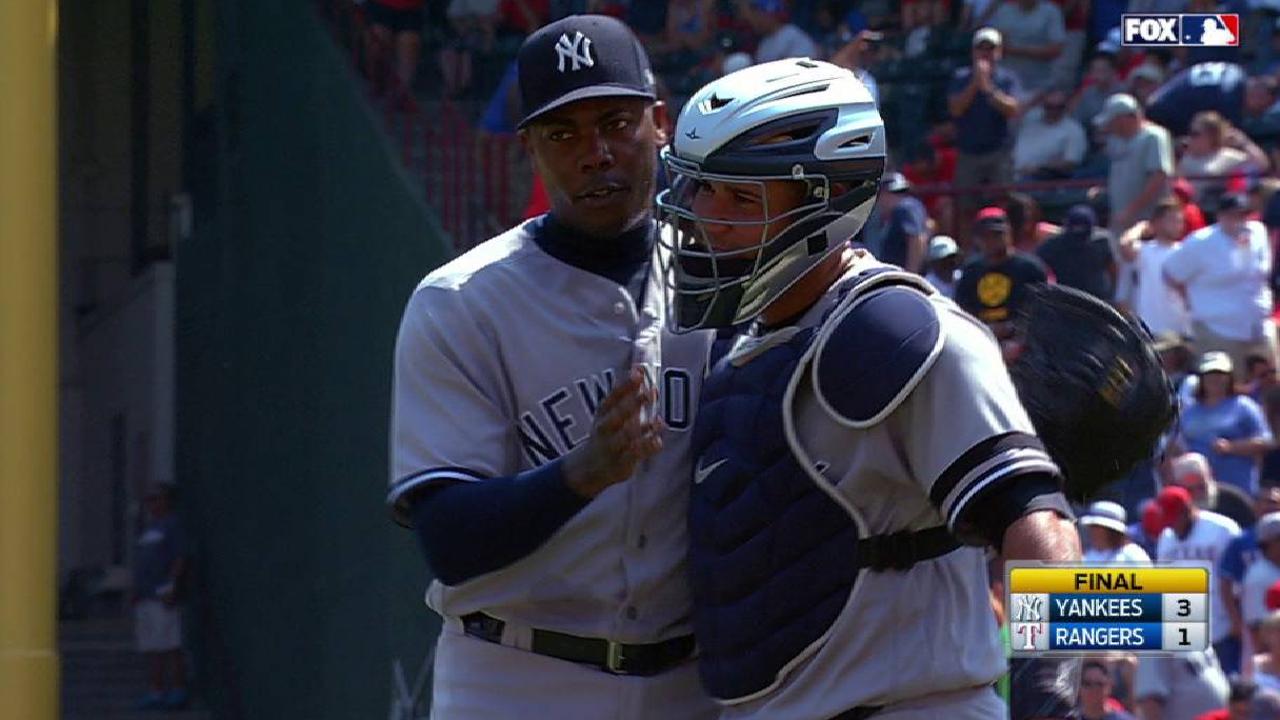 ARLINGTON -- For seven innings, it didn't look like Aroldis Chapman was going to reclaim his role as the closer.
Yankees manager Joe Girardi had said before Saturday's game that if a save situation arose, Chapman would get a shot at closing it out for the first time since being removed from his role on Aug. 19. Andrew Cashner and the Rangers had shut the Yankees out for most of the game, but some timely hitting pushed three runs across over the final two frames, and Chapman entered.
Elvis Andrus grounded out, and Nomar Mazara and Mike Napoli each struck out swinging to give Chapman the save in the Yankees' 3-1 win.
"Your thought is, 'Let's get him back on track and get him what he's used to doing.'" Girardi said. "That's your thought process. Sometimes it can happen overnight, sometimes it takes a little while. The idea was just to get him back on track."
Well, if Saturday's perfect final inning is any indication, he's back on track. Chapman admitted he was in a rough patch and struggling, so he wasn't surprised by the demotion.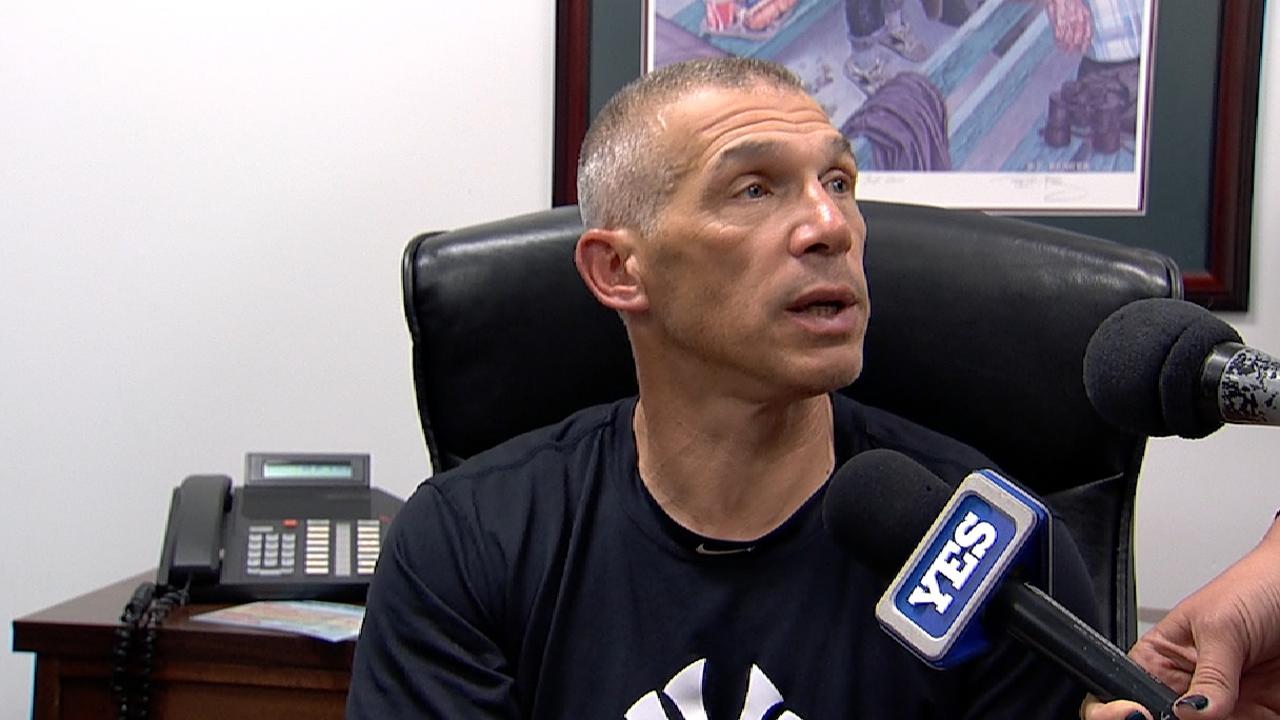 But while Chapman was out of the closer role, he said he never felt angry or resentful that his old job wasn't his anymore. He says he knew the Yankees had capable pitchers in Dellin Betances and David Robertson who could close games out, and he was fine in whatever role the team needed him to be in.
To Chapman and the Yankees, it was just a matter of time before he was ready to resume the role he'd grown accustomed to over the years.
"If you look at his contact, how hard he's been hit this year, it's really not much different than any of the other years," Girardi said. "He's just given up some home runs. I feel good about him out here, I told you. This is a guy that's been too good for too long to lose it. It was good to get him back out there, and he threw well."
Of course, there was some adrenaline pumping through Chapman's veins when he jogged out of the bullpen to the mound at Globe Life Park.
"Every time you go out there, you feed off that adrenaline," Chapman said. "It doesn't matter where I pitch. Whenever I go in, I feel that adrenaline, that energy. Today, I was trying to control it and focus on the job, and good things happened today."
Sam Butler is a reporter for MLB.com based in Arlington who covered the Yankees on Saturday. This story was not subject to the approval of Major League Baseball or its clubs.