Girardi doesn't push CC's luck vs. Longoria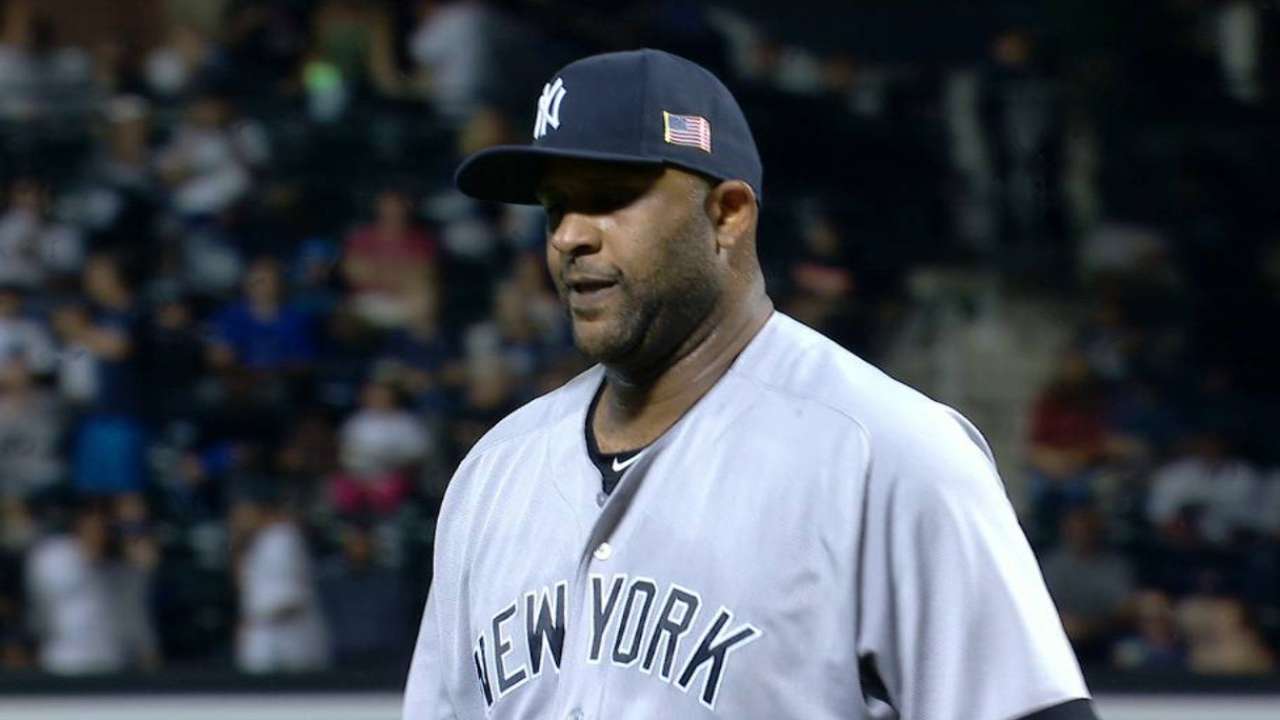 NEW YORK -- There was a lengthy conversation during the sixth inning of Monday's 5-1 win over the Rays, during which CC Sabathia heard an explanation for his early hook in the fifth. Given Evan Longoria's track record of success against him, the left-hander could hardly argue with manager Joe Girardi's reasoning.
Noting that Sabathia had not been sharp all evening, Girardi opted to call to the bullpen after Sabathia's 88th pitch of the evening, summoning David Robertson to extinguish a two-on, one-out jam. Robertson did just that, striking out both Longoria and Lucas Duda in what Girardi believed to be the key sequence of the game.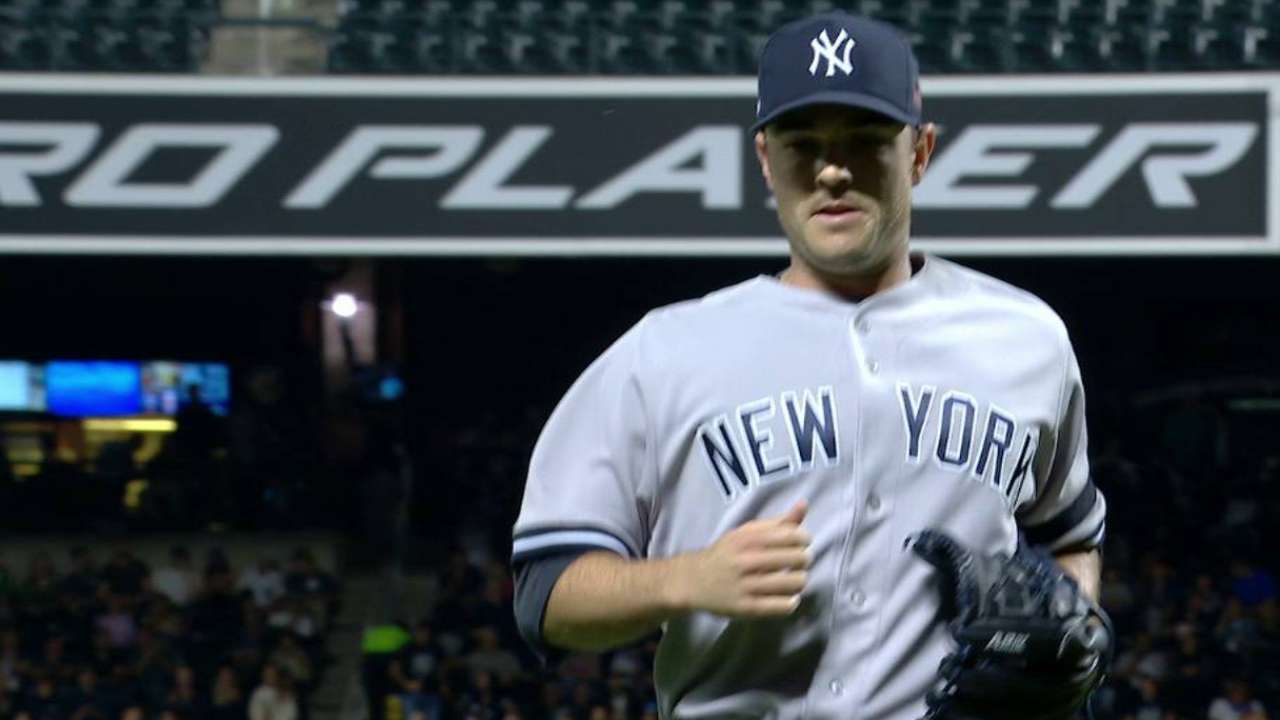 "[I was surprised] a little bit, but it's Longoria," Sabathia said. "He's hitting probably .900 off me. I understand it. It all made sense, and we got the win. That's all that matters."
Sabathia could be excused for the bit of hyperbole, but he probably also won't mind when his 60-foot, six-inch battles against Longoria finally come to an end.
Longoria entered Monday batting .421/.522/.855 with eight homers vs. Sabathia, the most homers Sabathia has allowed to an opposing player in his career. Having watched Sabathia retire Longoria on a pair of groundouts in the first and third innings, Girardi felt content to gather up his chips and walk away from the table.
"He had worked so hard today through the four innings, and if you look at Evan Longoria's numbers off of CC, he got him out twice," Girardi said. "And I didn't feel like pressing my luck."
With Robertson hurling a career-high 2 2/3 innings of scoreless relief, the Yankees' power bullpen softened the blow for Sabathia.
"I looked at the spot in the fifth inning when I came in as being the same as in the eighth inning," Robertson said. "That was kind of the point where we needed to stop their momentum. I was able to come in and get a couple of punchouts and put a zero up."
That was almost as comforting as the array of blankets and pillows that Sabathia ordered from Todd Frazier's online store, surprising his teammates with gag gifts for their flight from Texas on Sunday evening.
Best blanket in the game!!https://t.co/Dq0wkJTjcr 👌 pic.twitter.com/afY4Bio1zV

- Aaron Judge (@TheJudge44) September 11, 2017
"That was great," Sabathia said. "The whole thing yesterday with the pillows and the blankets yesterday went off really well. Everybody enjoyed it. He was laughing. It was good. Everybody was laughing. It played well."
After being tipped off to Frazier's Web site by Yankees equipment manager Rob Cucuzza, Sabathia quickly whipped out his credit card and told Cucuzza, "Order everything."
"Everybody had a good laugh with it," Frazier said. "The plane ride was a little cold last night, so all the players had a little blanket or pillow, either way."
Bryan Hoch has covered the Yankees for MLB.com since 2007. Follow him on Twitter @bryanhoch and on Facebook. This story was not subject to the approval of Major League Baseball or its clubs.