Sans support, Gray takes complete-game loss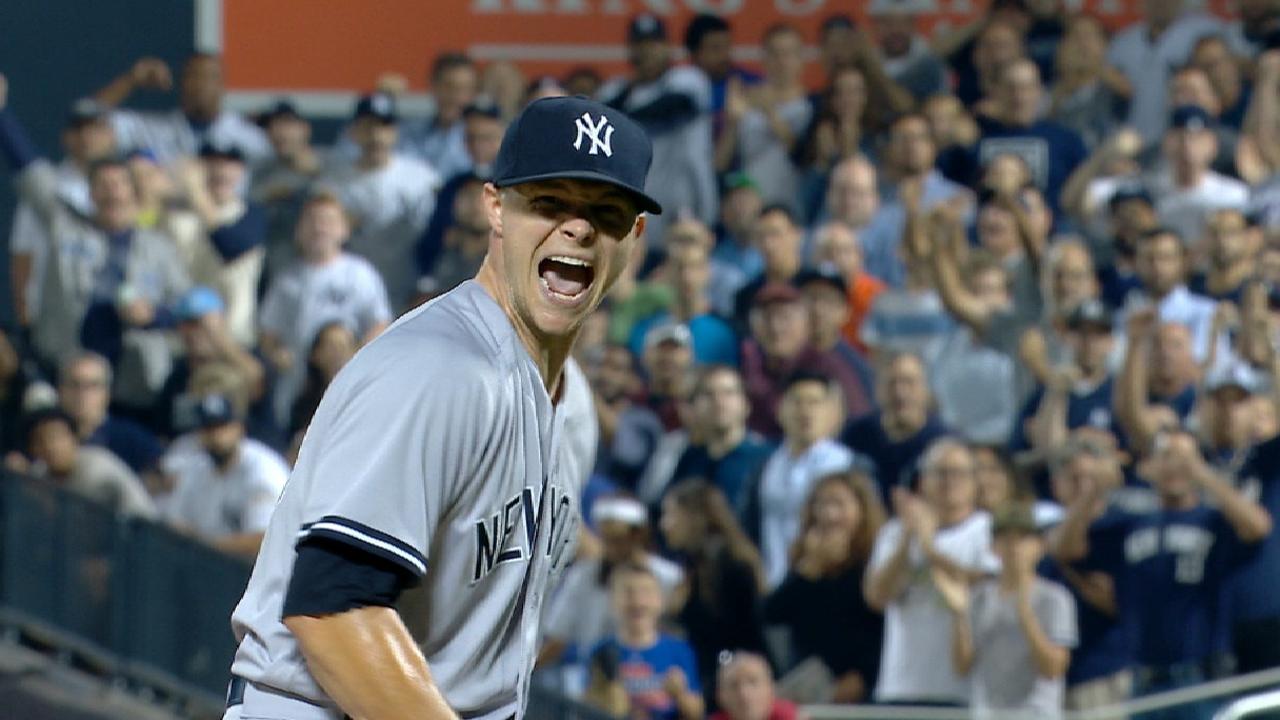 NEW YORK -- Six weeks after news of Sonny Gray's acquisition instantly pumped up the Yankees' clubhouse, their hitters can't help but feel that they are letting their right-hander down.
Gray was in command of the Rays for most of the night on Tuesday, striking out nine while scattering five hits, but a pair of solo homers by Kevin Kiermaier and Adeiny Hechavarria were enough to seal a 2-1 win for the Rays and hand Gray his fifth loss in eight starts as a Yankee.
"I think me and Didi [Gregorius] have been talking about the same thing," said second baseman Starlin Castro. "Every time he's pitching, we're not hitting. He's tough. He pitched a great game today. He lost the game, 2-1. It's not a bad game."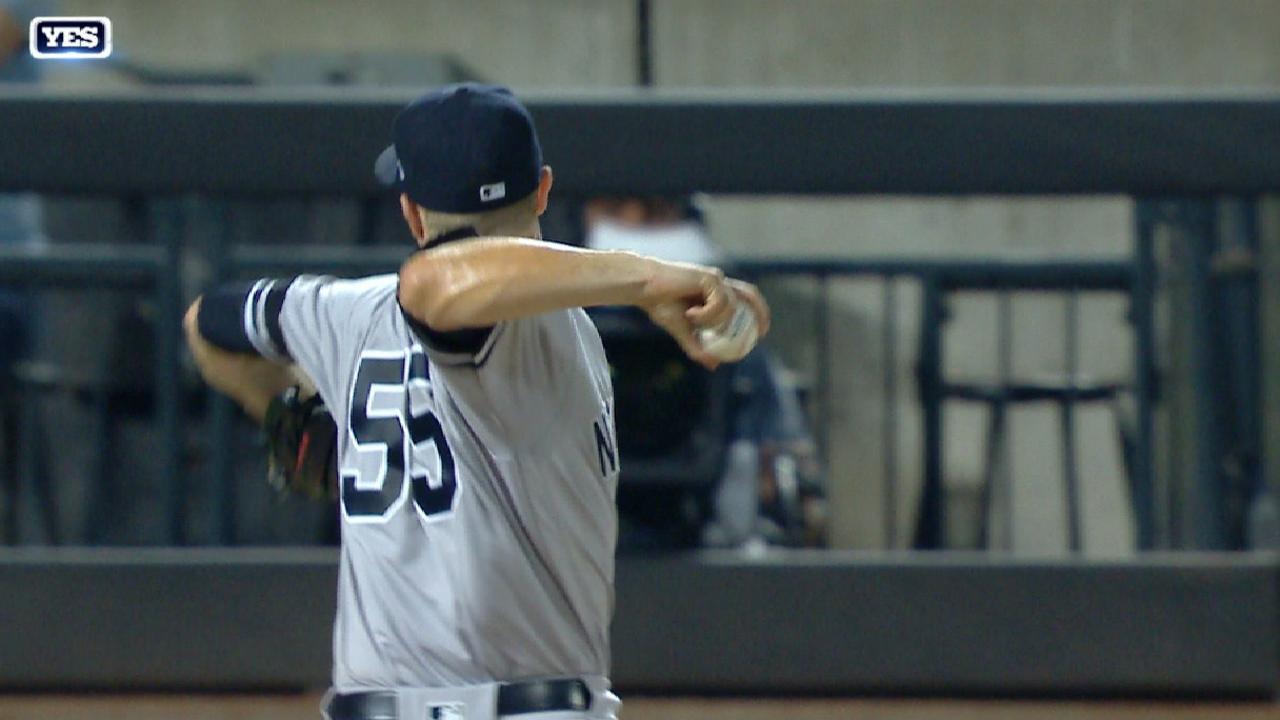 Gray settled for his sixth career complete game, and his first defeat in such contests. He has received one run or fewer in support in each of his five losses as a Yankee; in those games, Yankees batters have produced a total of four runs. He's also 1-4 with a 2.35 ERA in five road starts for New York.
"He has pitched really well for us," manager Joe Girardi said. "It's unfortunate, but over time that's going to work out when you pitch that well. Sometimes you can get a little bit of a tough spot where you're on the short end of the stick when it comes to runs. Over the long haul, if you pitch like that, it's going to work out really well for everyone involved."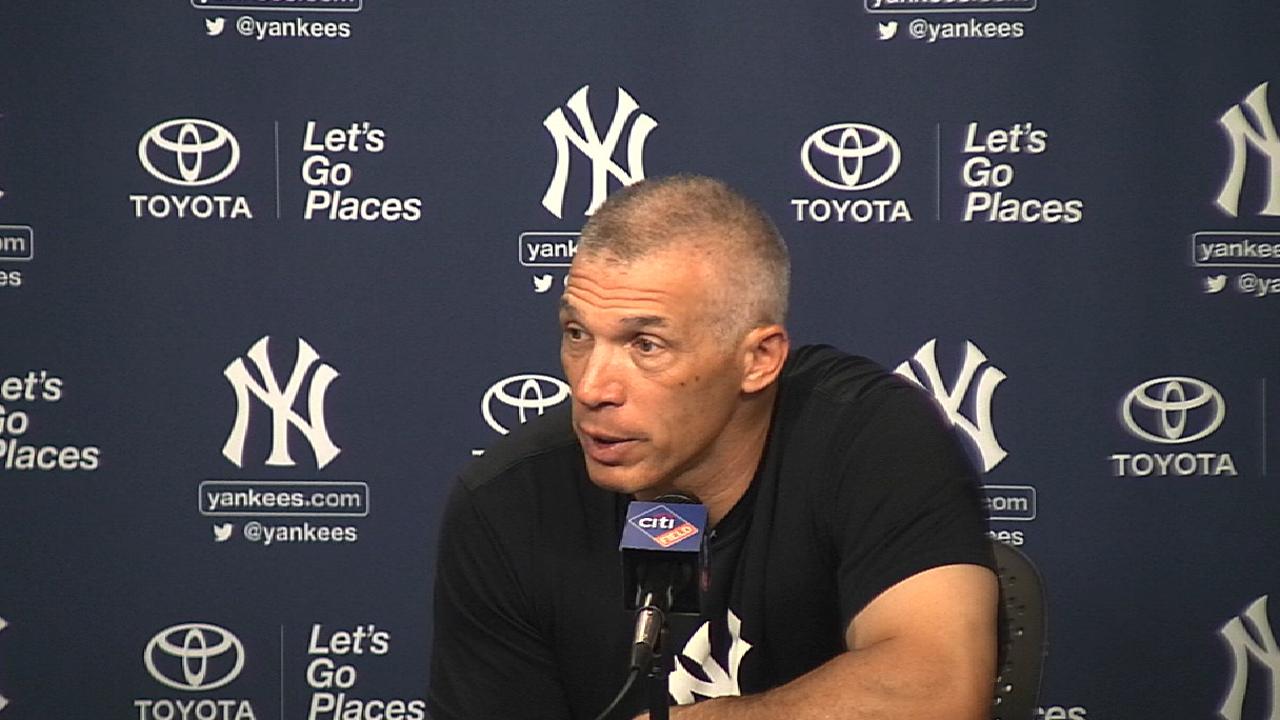 Gray said that Kiermaier's leadoff home run served as something of a wakeup call, as it tied the score after Matt Holliday provided an instant lead with an RBI double in the first inning.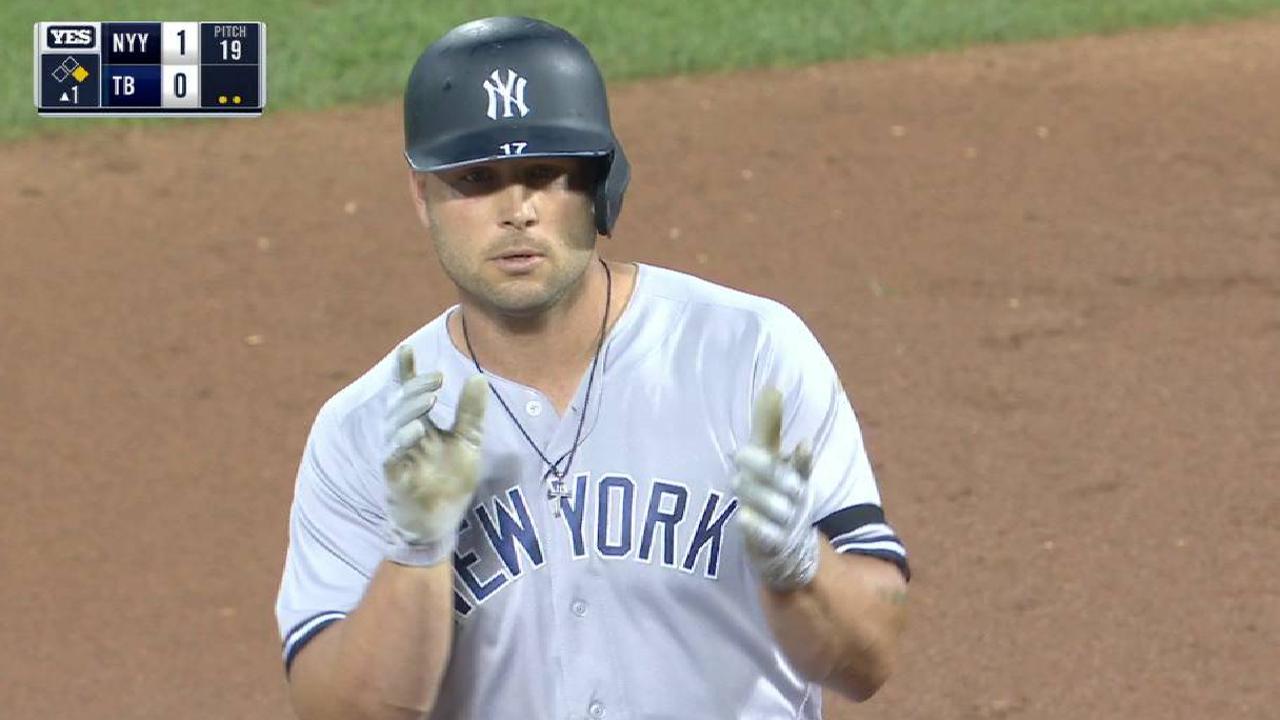 "Honestly, the best thing that probably could have happened to me was to give up that leadoff homer," Gray said. "It kind of lit a fire under me a little bit. It really made me turn it up a notch. I was kind of sluggish early on. Once I got out of the second, they hit some balls hard right at some people."
Efficiency was Gray's friend the rest of the way. He evaded trouble in a key spot in the fifth inning, feeding off the energy of a pro-Yankees crowd of 21,024 by buckling down to strike out Hechavarria and Kiermaier, stranding two runners.
"He started getting more on the corners and down in the zone," Girardi said. "You look at the home run that he gave up, that was up in the zone, the first hitter of the game. Then it seemed like he really found a groove and pitched extremely well."
With Gray at 86 pitches opening the eighth inning, Girardi allowed him to go the distance. Hechavarria had struck out in each of his first two at-bats, but he pounced on a 93.3-mph fastball, slugging it a Statcast-calculated 413 feet into the left-field seats.
"I threw that same pitch numerous times tonight and got people out," Gray said. "Like I told you all before, I'm going to challenge guys, and I just got beat. I got beat there, and I got beat at a point of the game where you can't get beat. It was the deciding factor in winning or losing that ballgame."
Bryan Hoch has covered the Yankees for MLB.com since 2007. Follow him on Twitter @bryanhoch and on Facebook. This story was not subject to the approval of Major League Baseball or its clubs.