Cashman looks forward to resuming skipper hunt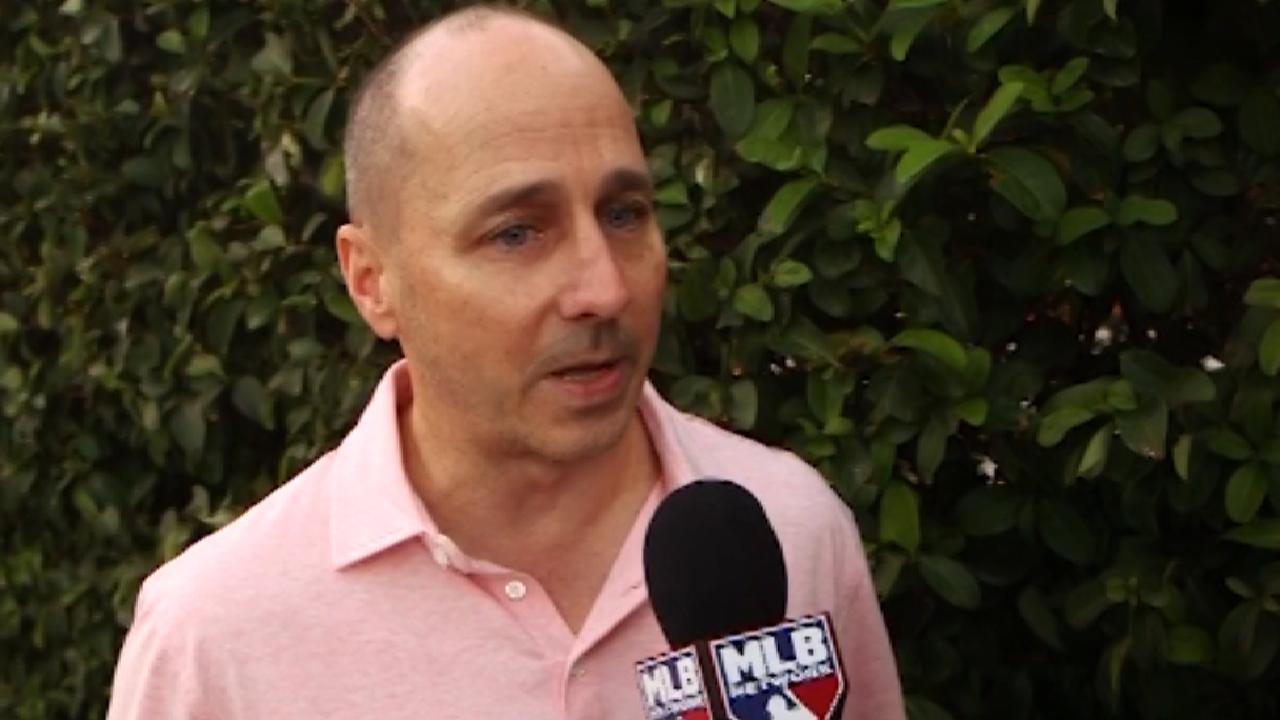 ORLANDO, Fla. -- The Yankees' managerial search is officially on hold until Thursday, when general manager Brian Cashman is expected to resume conducting interviews with candidates at Yankee Stadium, but interest remains keen in the only such current big league vacancy.
Former Yankees infielder/outfielder Hensley Meulens has surfaced as another candidate, as first reported on Monday by the New York Post. The Yankees requested permission to interview Bob Melvin but were denied by the Athletics, MLB Network insider Ken Rosenthal reported.
Rob Thomson and Eric Wedge have already gone through their respective five- to six-hour gauntlets in The Bronx, and Aaron Boone and Jerry Hairston Jr. are expected to receive the same opportunity in the near future.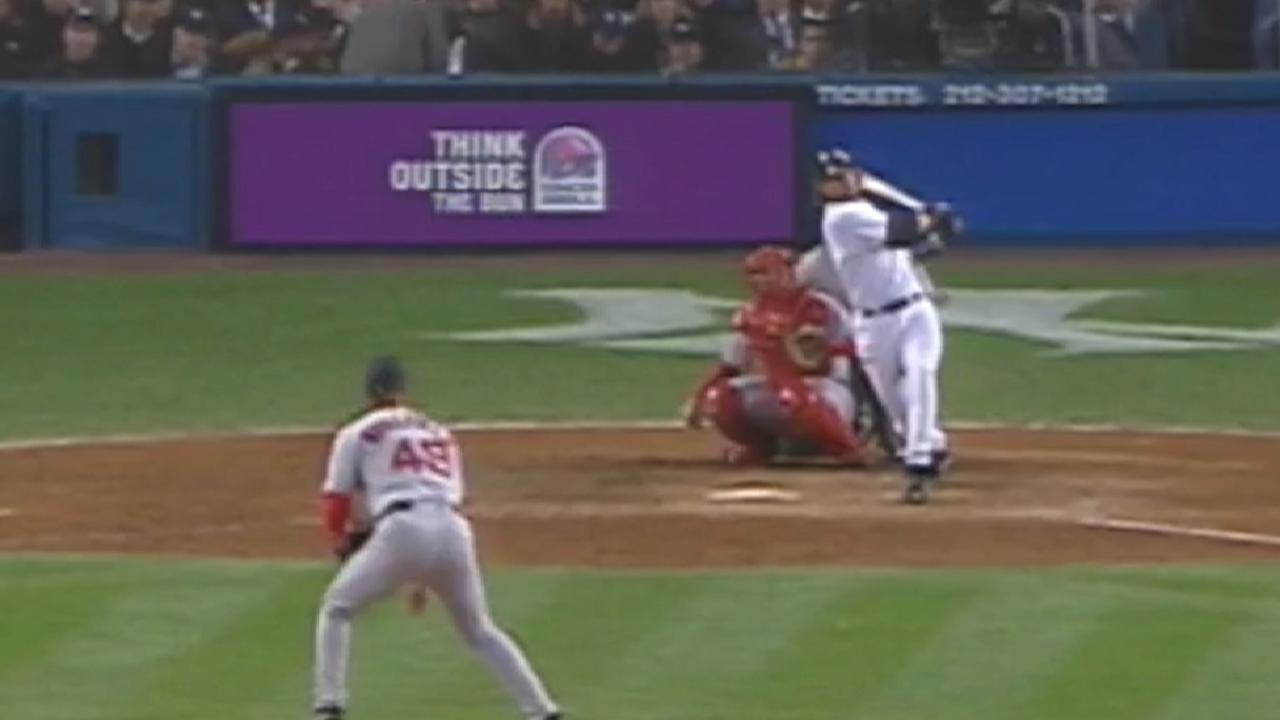 "There's a lot of quality baseball people out there we're looking forward to having good conversations with and learning a lot more about them," Cashman said at the Waldorf Astoria Orlando, where the GM Meetings opened on Monday. "We'll benefit from this entire process as we engage the entire landscape regardless. There's certainly a lot of good baseball people out there I'm looking to get to know sooner than later."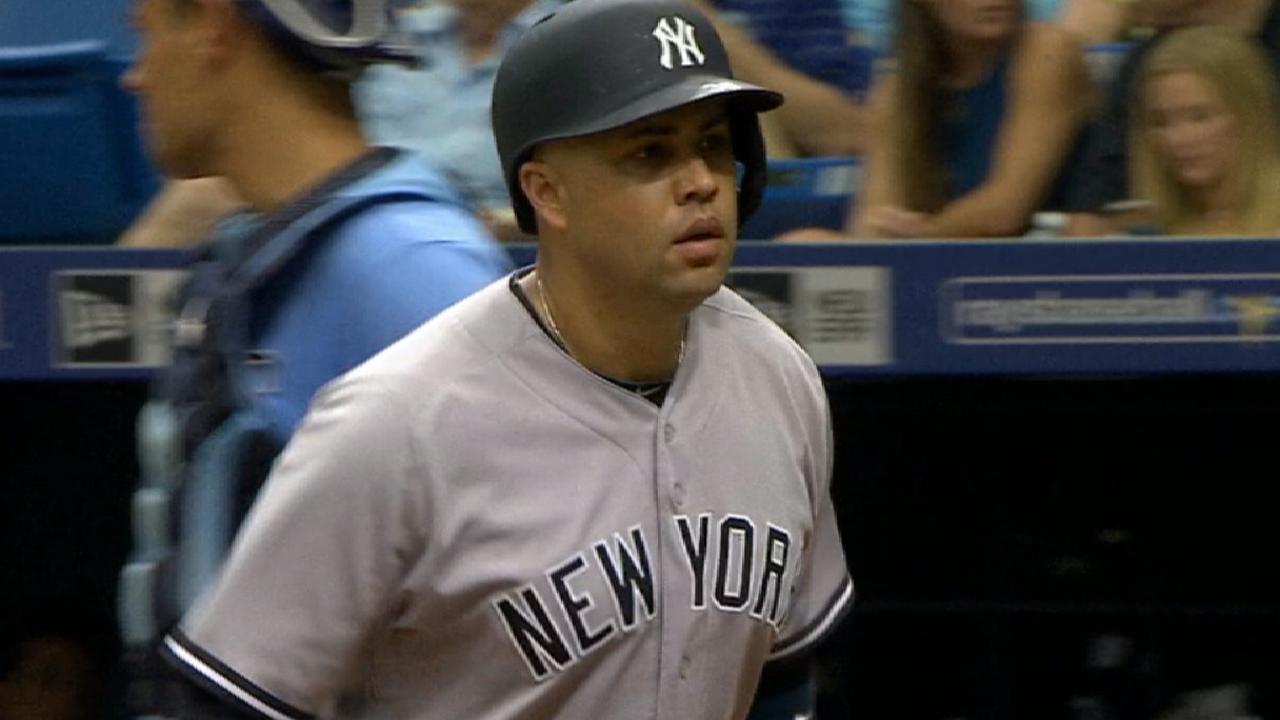 Cashman was asked about the possibility of Carlos Beltran entering the fray. Beltran announced his retirement on Monday and has expressed an interest in managing at some point. Cashman knew about Beltran's decision ahead of time and said they have had "a number of dialogues" of late.
"He's had a great career; he's someone I respect a great deal," Cashman said. "His time with us was a benefit. You're looking at a future Hall of Famer there. I am aware of his interest in managing in the future, and I'll leave it at that right now."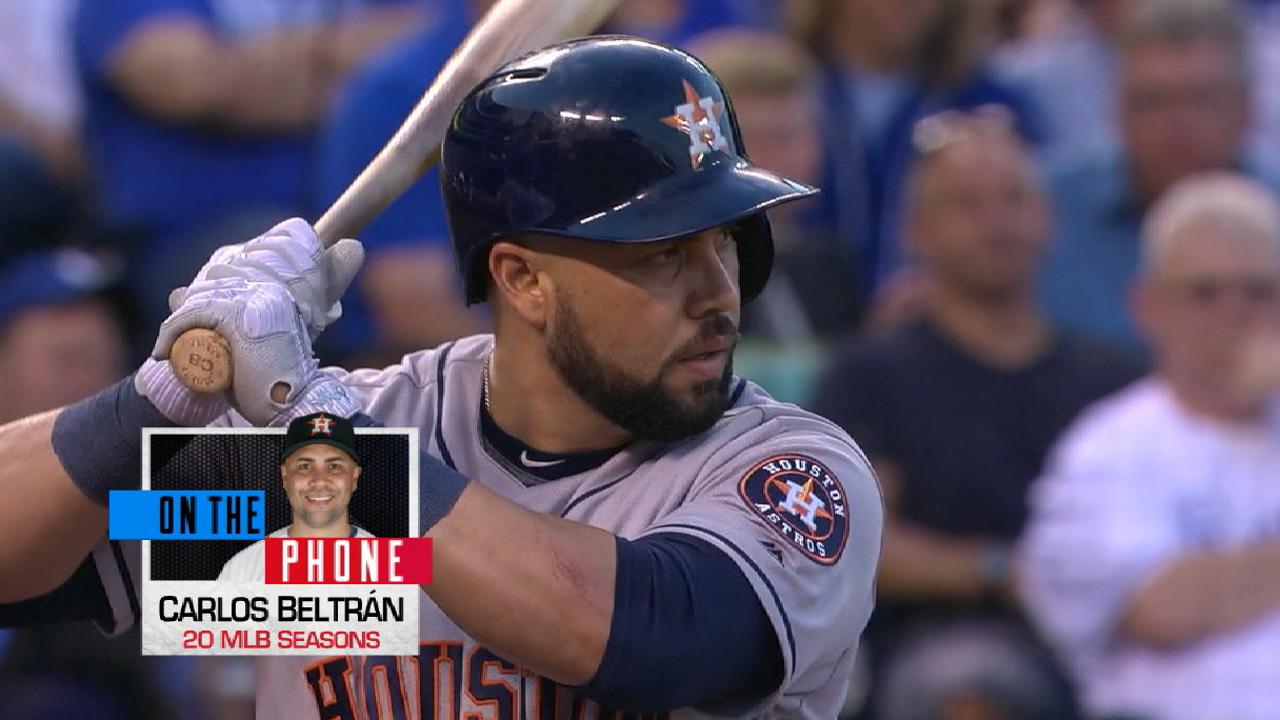 Cashman said that having to move from the playing field to the dugout, as Beltran would, does not necessarily rule out a candidate. Cashman has previously said that he is fine with entertaining candidates who do not have any prior coaching or managerial experience.
"I kind of feel Joe Girardi did that, almost, and Joe Torre did that as well back with the Mets," Cashman said. "It's not like it hasn't happened. I think Lou Piniella kind of did it. Today's game is different, no question about it, but it's happened before."
In addition to meeting with Cashman and other executives, the managerial hopefuls are ferried between different departments at Yankee Stadium, then conduct a conference call with members of the New York media. Cashman listens in on each call to gauge how the person would handle his pre- and postgame duties with reporters.
"[It is] an extension of detective work as well as lights, camera, action," Cashman said. "You see how people react to mild questioning, difficult questioning, tough questions. You just see how people react in that arena, even if it's a small sample."
Bombers bits
Cashman said that Day 1 of the GM Meetings included many texts and phone calls with clubs, but no private face-to-face meetings. The Yankees have yet to open negotiations with left-hander CC Sabathia's agent, Kyle Thousand.
Bryan Hoch has covered the Yankees for MLB.com since 2007. Follow him on Twitter @bryanhoch and on Facebook. This story was not subject to the approval of Major League Baseball or its clubs.