Francisco trying to earn a spot with Yankees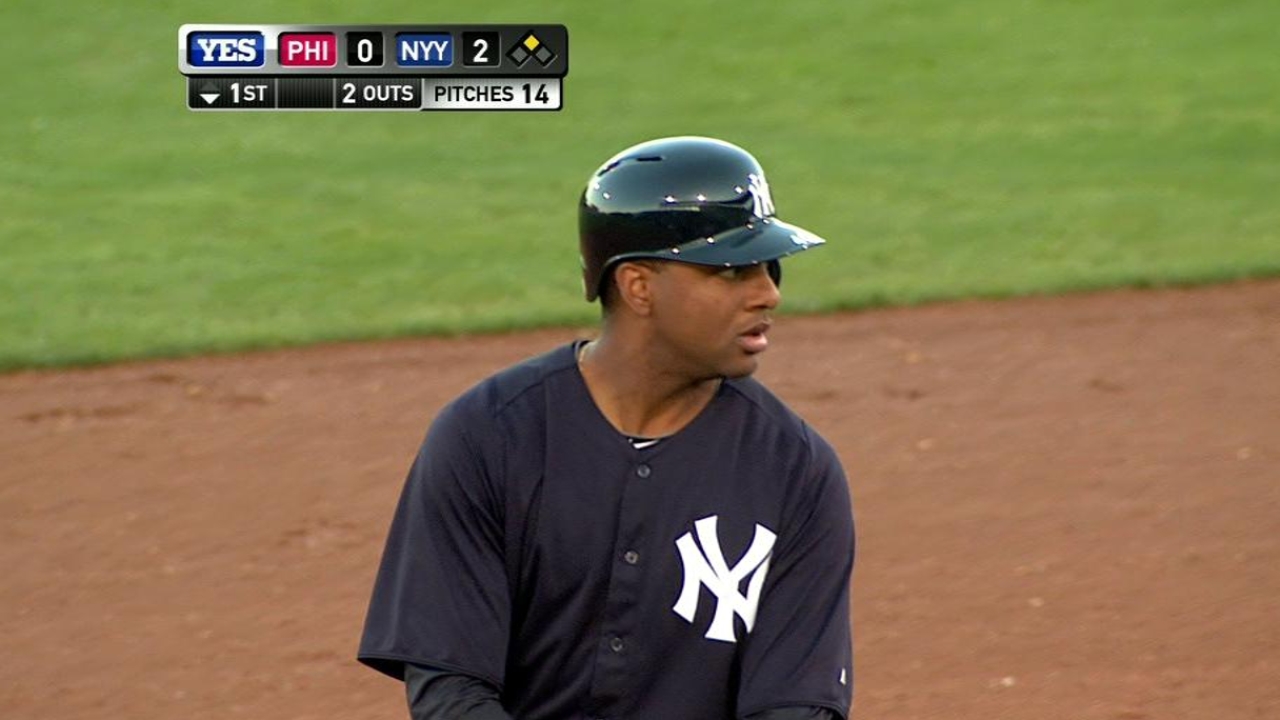 LAKE BUENA VISTA, Fla. -- Outfielder Ben Francisco, who signed with New York because he thought he had a better chance of landing a job with the injury-depleted Yankees than he did with the Indians, finds himself battling for playing time again now that the Yankees have acquired Brennan Boesch.
The right-handed-hitting Francisco, who went 0-for-3 in a split-squad game on Saturday night, and the left-handed-hitting Boesch, who made his debut with the Yankees in Tampa, Fla., on Saturday, could platoon in one of the corner-outfield positions, at least until Curtis Granderson (fractured right forearm) returns sometime after the first month.
"There are no guarantees for anyone," manager Joe Girardi said. "We'll continue to evaluate those guys as we move forward."
Francisco signed a Minor League contract with the Yankees after asking for and receiving his release from the Indians, where he felt his chances of making the team were limited.
"We felt we had better chance somewhere else," Francisco explained at the time.
Before Francisco signed with the Indians, the Yankees had wanted to bring him to camp as a non-roster invitee. Francisco chose Cleveland, but when the Indians signed Michael Bourn, his playing time dwindled.
But now that the Yankees have signed Boesch, who was cut this week by the Tigers, he finds himself in a somewhat similar situation.
"You'll probably see a lot of him [Francisco] in the next two weeks," Girardi said. "He's got an opportunity."
The 31-year-old Francisco has a .252 career average against left-handed pitching.
Francisco began the 2012 season in Toronto, but the Blue Jays traded him to Houston and the Astros shipped him to Tampa Bay. In addition, he missed 29 games with a strained hamstring.
"I just never really got my feet under me," he said.
Bob Bellone and Jim Hawkins are contributors to MLB.com. This story was not subject to the approval of Major League Baseball or its clubs.