Cashman always looking for talent to add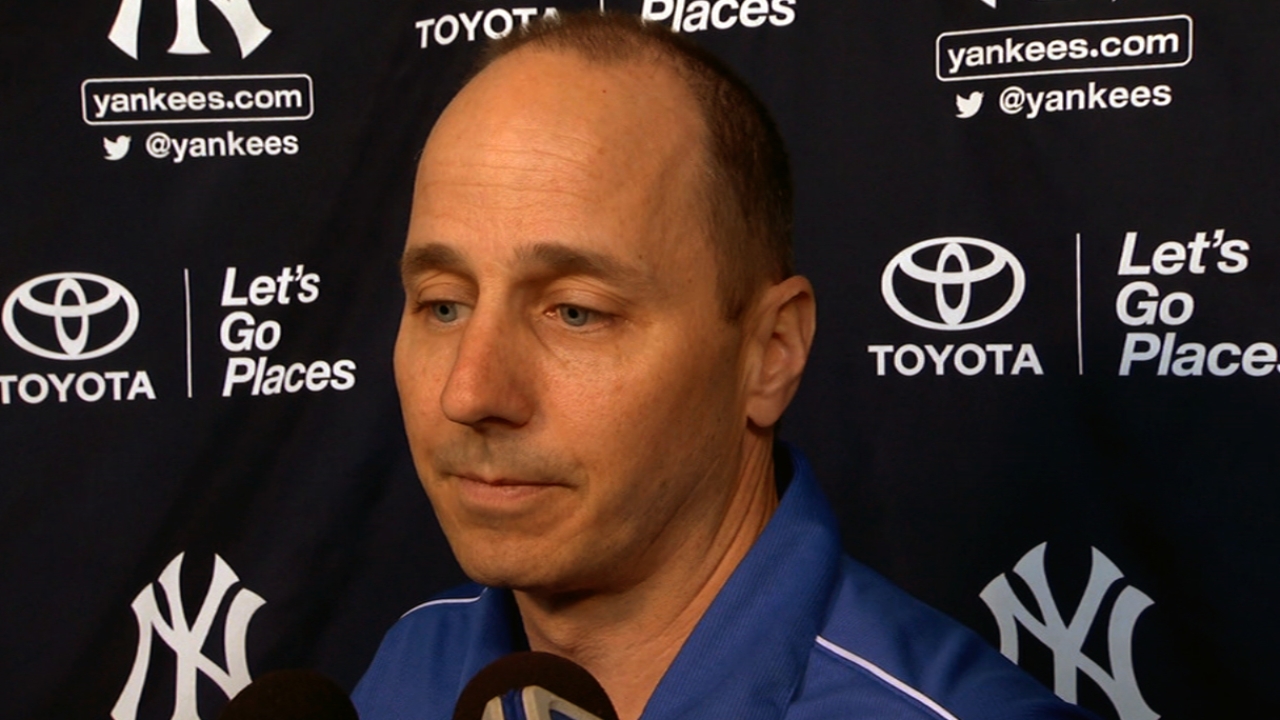 WASHINGTON -- Yankees general manager Brian Cashman has been a little busier this Spring Training than he'd like.
The injury-filled spring that Cashman has watched his club endure has kept him constantly on the prowl for talent to fill holes until the Yankees' injured stars heal.
"I think we have improved ourselves in the last three weeks with some of the additions, potentially, trying to close the gap on where we were as much as we possibly can," Cashman said before Friday's game. "We've been there and done that, and that's the job. You have to find a way. You mix and match, and if it doesn't work, out with the old and in with the new. We'll find something else. That's just the way it works."
Cashman said he understands what's involved because this is something the GM has been through before. He said that it's important to be prepared to make adjustments and do whatever's needed to succeed.
"It's just the job description -- you've got to find a way," Cashman said. "The job is to put a championship-caliber [team] on the field on a yearly basis that can compete now and can compete in the future years. That is the job. I'd rather have everything go perfect. We have to survive and thrive."
Cashman also said he didn't have much news on injured shortstop Derek Jeter other than he's probably not going to do anything until Monday, at the earliest, in hopes his sore ankle improves.
"[Let him] take the two steps back so he can take a giant step forward," Cashman said.
Jeff Seidel is a contributor to MLB.com. This story was not subject to the approval of Major League Baseball or its clubs.