Teixeira optimistic he'll return in early May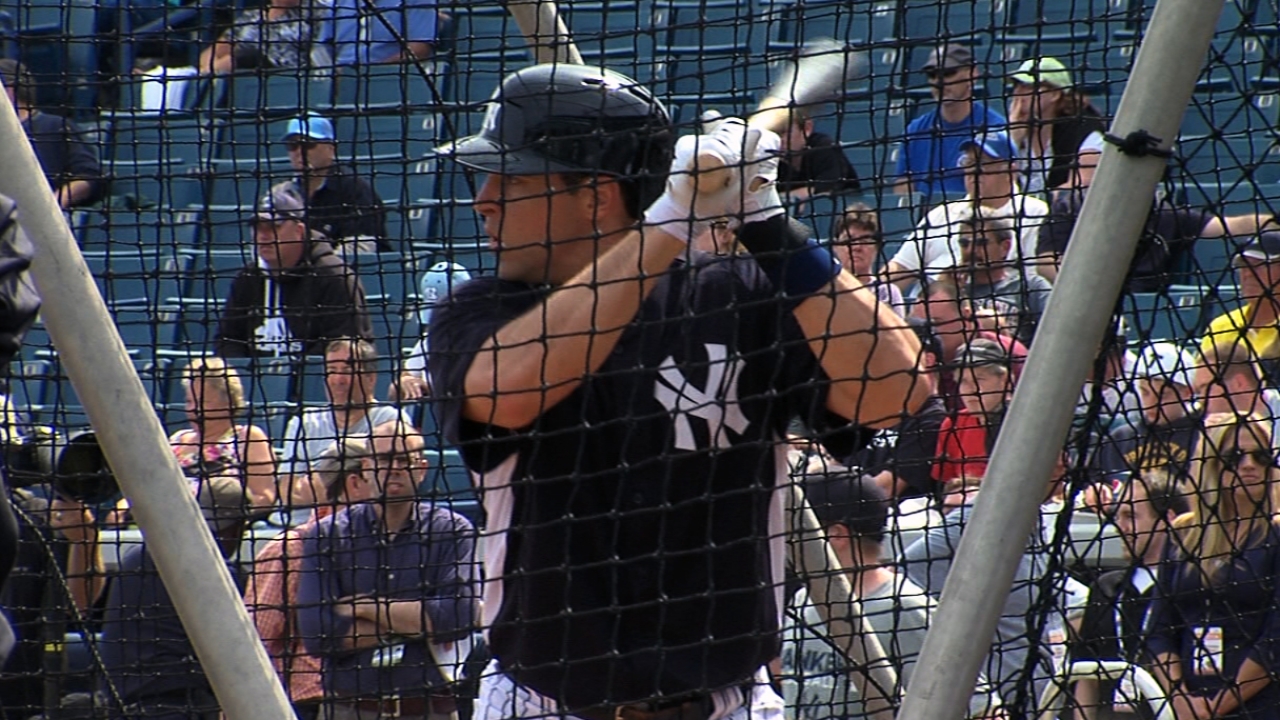 WASHINGTON -- Yankees first baseman Mark Teixeira, out with a partially torn tendon sheath in his right wrist, said before Friday's 4-2 exhibition win over the Nationals that he's been rehabbing and still hopes to return in early May.
Teixeira sustained the injury while preparing for the World Baseball Classic in early March. The prognosis has the switch-hitting slugger missing eight to 10 weeks, but Teixeira said he'd rather return closer to the eight-week timetable.
"May 1 is eight weeks; if you tell me it's 10 weeks, my goal is eight weeks," Teixeira said. "We'll see how it goes. We have a few, kind of, milestones you've got to hit, and then once you hit those, you can go onto the next one and hopefully progress to where I'm playing games in eight weeks."
Teixeira is waring a brace that he hopes will be taken off on Monday, the day the Yankees will open the regular season with a 1:05 p.m. ET game against the Red Sox in New York. The first baseman began various drills, including one-handed swinging, on Sunday, but he made it clear that he'll be careful while rehabbing.
"I can't try to be a hero," Teixeira said. "Until this is healed, I can't just start swinging and hope that swinging makes it feel better. I just have to be smart with it. It's not something I'm going to play through."
The possibility of season-ending surgery still looms.
Teixeira said he hopes to be swinging a bat around the six-week mark. If he still can't swing after about 10 weeks, Teixeira said he might have to consider "other options."
"At a certain point, if it's still hurting, you've got to take care of it," Teixeira said. "I'm not even worrying about [surgery yet]."
Jeff Seidel is a contributor to MLB.com. This story was not subject to the approval of Major League Baseball or its clubs.