Injuries aren't derailing Yankees' expectations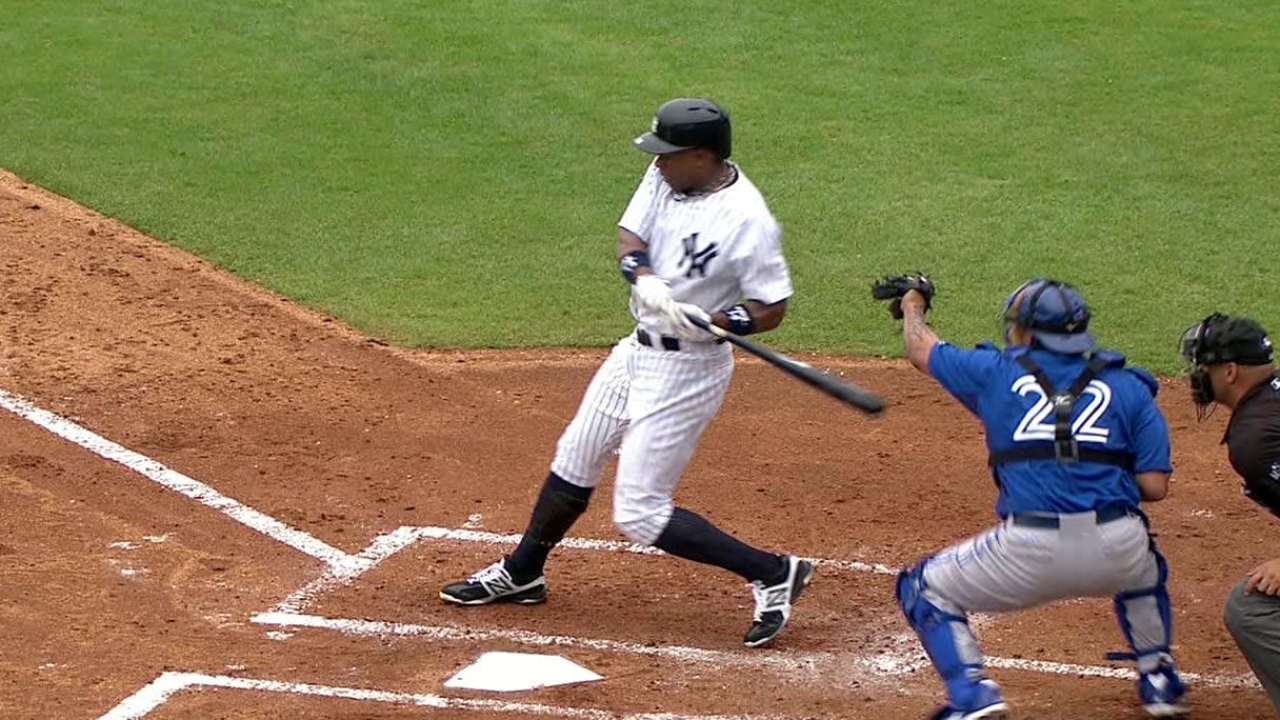 WEST POINT, N.Y. -- The Yankees played their final exhibition game Saturday, and they used the occasion to push past Spring Training and set their expectations for the regular season. And if you ask manager Joe Girardi, the message for the players and for Yankee fans is quite simple.
"I expect the best, and that's the bottom line," said Girardi. "We expect to win every day."
Girardi said he is not overly concerned by his team's state of health entering the regular season, and he said he doesn't think the Yankees have to do anything differently to compete. This isn't football, the manager said, and the team's coaching staff doesn't have to script and re-script its plays.
"You don't have to necessarily completely change your philosophy because of the people you're missing," said Girardi of his ailing team roster, "Every year is change. And every year, you're going to go through things. Sometimes you're going to do it in the middle of the year and sometimes at the end of the year. We happen to be doing it in the beginning right now."
New York is missing first baseman Mark Teixeira, third baseman Alex Rodriguez and outfielder Curtis Granderson at this early stage of the season, but Girardi doesn't want to make excuses. The Yankees -- and every other team, for that matter -- have to play with the healthy players at their disposal.
And Teixeira, right wrist in a cast, said that the Yankees wouldn't have it any other way.
"It's low expectations outside the clubhouse. Expectations inside the clubhouse are the same," he said. "We hear the chatter. You hear people talk. You hear the fans, but we don't buy into it. I would've never even tried to play college baseball if I had listened to people outside my family growing up."
CC Sabathia, tabbed to take the mound for New York on Opening Day against the Red Sox, said he doesn't really understand the media's cause for concern. The Yankees are going to be solid, he said, and it would take a lot more than a couple of injuries to make him revise his own goals.
"I think we're going to be all right. We're healthy," said Sabathia of the Yankees' pitching rotation for Opening Day. "I think if we stay healthy, we've got a chance to be pretty good."
Another veteran, Andy Pettitte, has known so much success in New York that he can't even contemplate the alternative. Pettitte said he was taken aback after one recent Spring Training start because the assembled media started asking him questions about the team's future.
Pettitte hadn't watched TV, he said, and he hadn't heard the bubbling concern over the team's prospective record. Now, he said he has a better feel for the collective pulse of the market, but that hasn't changed his attitude about the team the Yankees will put on the field on Monday.
"I understand that now probably a little bit more," said Pettitte. "I don't even let my mind go in that direction. I think we're going to win our division. I expect us to be in the World Series.
"Bottom line, I feel we've got the pitching and the bullpen to do that. If people think we're going to be a little short scoring runs, we're going to figure out a way to score enough runs to win."
Spencer Fordin is a reporter for MLB.com. This story was not subject to the approval of Major League Baseball or its clubs.