Army cadets' code impresses Yankees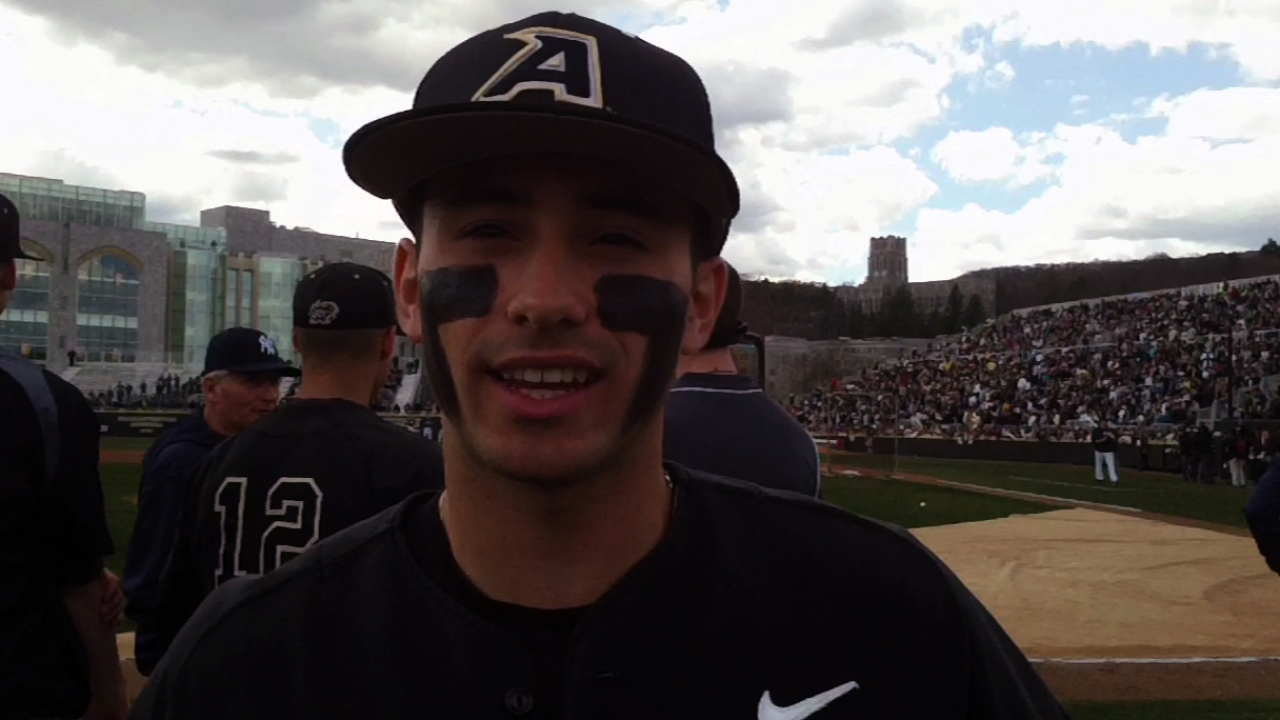 WEST POINT, N.Y. -- On this day, the highlight was the same for everyone. The Yankees made the most of their trip to the United States Military Academy on Saturday, and they said in the hours before their game against Army that the best part was their personal interaction with the cadets.
CC Sabathia said that he and Mark Teixeira sat at a table with eight cadets and asked questions about their lives, and Mariano Rivera was surprised to meet a cadet from Panama. That Panamanian student even brought the reliever a gift and invited him to his commencement later this year.
But that's not what Rivera will remember. The game's all-time saves leader said that he was struck by an astonishing answer from a cadet and the casual manner in which he offered it.
"We were asking how long they're here and when they're graduating," said Rivera. "One of them was graduating this year. I asked him, 'What are you going to do after that?' and he said, 'I'm going to do something to defuse bombs.' I said, 'What? OK. Good luck.' It's amazing. What a beautiful place."
Andy Pettitte said that he had never been to the USMA before, and he said that it was inspiring to consider the discipline and the dedication that the cadets carry with them every day. Sports are only part of the puzzle for the cadets, who also need to pass inspection and live by an honor code.
"We got a real quick glimpse of it," said Pettitte of the military code. "We didn't see an awful lot, but it's just cool to see the discipline they're teaching these kids and that they carry. You can eat off the floor in the locker room and in the mess hall. It's just absolutely incredible. And you can tell when you talk to them: These kids know exactly what they want to do. It's kind of a far cry from other places."
And that's exactly the point. The USMA is more interested in building leaders than it is in building baseball players, but the Yankees can still take a lot from the way they go about their business. That was the message from manager Joe Girardi, who would love to take this trip again one day.
"I just want our guys to take it all in," he said. "We had a chance to see the Army baseball team during Spring Training. They worked out at our facility. Then they were in the dugout in the seventh inning and that was neat. But just to watch these kids, I want to watch them do their thing too. I think you can learn a lot about the game and about life from other people. That's what I want them to take from this."
Spencer Fordin is a reporter for MLB.com. This story was not subject to the approval of Major League Baseball or its clubs.