Teixeira healing nicely, to visit doc Monday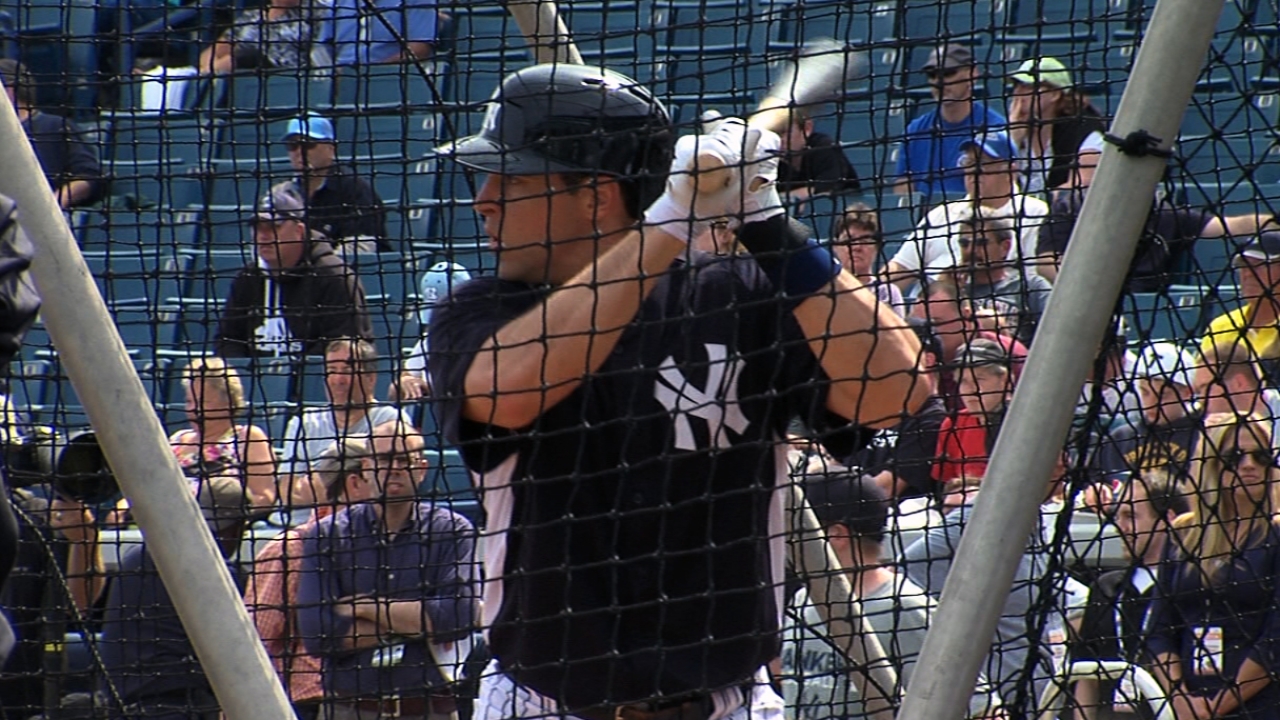 WEST POINT, N.Y. -- It won't be long now. Mark Teixeira took a trip with the Yankees for an exhibition game against Army on Saturday, and he said that his injured right wrist is healing according to plan. Teixeira, nursing a partially torn tendon sheath, said he'll see a doctor again on Monday.
"I hope they're going to tell me I can take this off and start strengthening it," said Teixeira of the cast on his wrist. "I've been trying to do as much as I can. I'm not able to do much, but I've been trying to push it as much as I can to get it stronger. Once this comes off, then you can start doing a lot more."
Teixeira was reduced to the role of fan on Saturday, as he spent time chatting with the Army student fan section and enjoyed a tour of the campus with the rest of the team. Teixeira didn't have much on the baseball itinerary on Saturday, but he hopes to return to the field in about a month.
"They didn't pack any of my equipment today. I just ran and did rehab," he said. "No grounders, no hitting. So I'll take a couple days off, which is fine, and get back with those type of things Monday."
Teixeira, 32 years old, grew up with a healthy respect for the military because his father played baseball at the Naval Academy in Annapolis. Teixiera said that he was impressed by the athletic facilities at West Point, and he said that one line of conversation kept coming up when he talked to the players.
"A lot of guys said they watched me growing up," said Teixeira. "Everyone came up to me. 'Man, I watched you when you were in Texas,' or 'I watched you in Atlanta.' ... You forget that these are kids. They really are. These guys are going to be the leaders of tomorrow, the military and the protectors of our country, but they're kids. They're enjoying this time together and they're baseball fans, obviously, just getting to play college baseball. Being able to share this experience with them is very neat."
Spencer Fordin is a reporter for MLB.com. This story was not subject to the approval of Major League Baseball or its clubs.