New-look lineup a bit of a puzzle for Girardi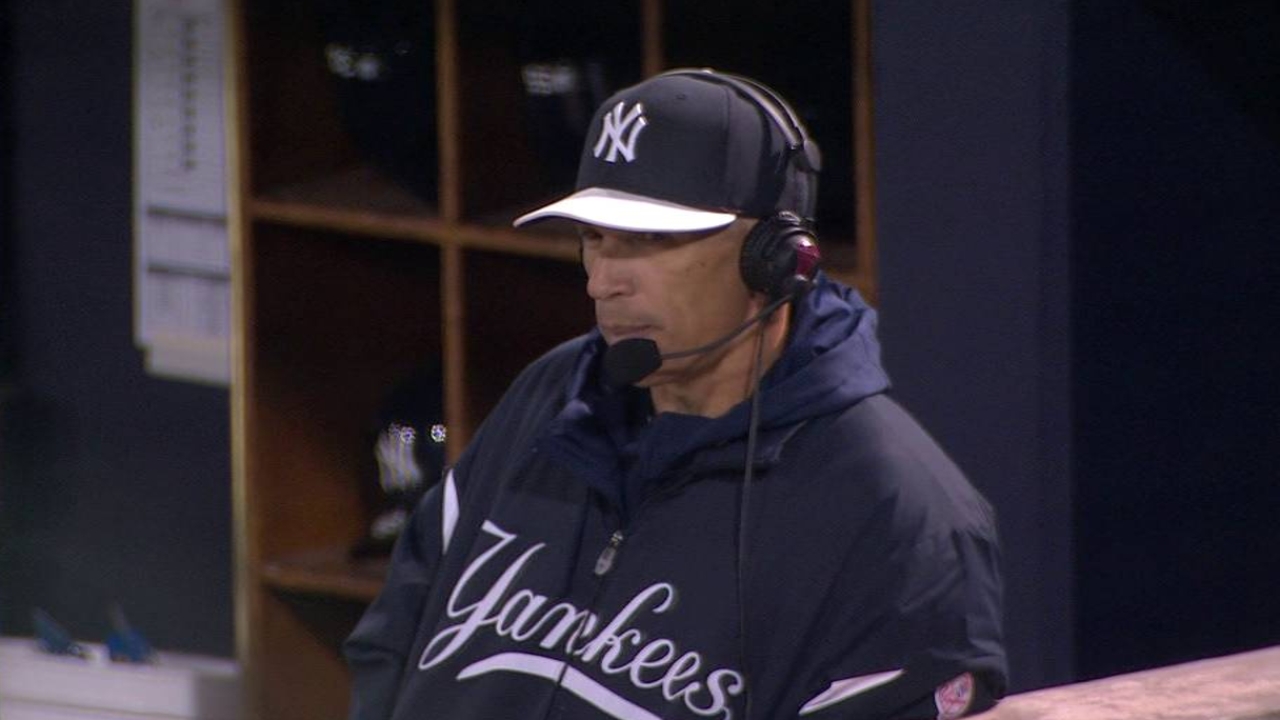 NEW YORK -- Yankees manager Joe Girardi said on Monday that he had to put "a little bit more" thought into figuring out how his Opening Day lineup would look this season.
The Yankees' roster does not bear much similarity to those of years past; in fact, just two position players from last season's opener -- second baseman Robinson Cano and outfielder Brett Gardner -- were in the starting lineup for Monday's game against the Red Sox.
Further complicating the issue was that the Red Sox started left-hander Jon Lester and Girardi did not want to stack three left-handed bats at the top of the lineup, so Eduardo Nunez batted second, while Ichiro Suzuki was dropped to seventh.
"You're trying to divide up your lefties a little bit against Lester," Girardi said, "and having some new faces in [Vernon] Wells and [Ben] Francisco, trying to figure out where to put them. So there was a little bit more thought."
Girardi said that shortstop Derek Jeter would have been his first choice to be in the No. 2 spot, but the Yankees' captain is working out in Tampa, Fla., while he tries to recover from left ankle surgery, so Nunez got the nod.
"We've liked the way Nuney has swung the bat," Girardi said. "I didn't particularly want to put three lefties in a row against Lester to start the game. We've liked Gardy's ability to get on base, so I put him in the leadoff spot. And without Jeet, I thought we should put a right-hander in there, and we've liked what Nuney has done."
The Yankees should have a different batting order on Wednesday, when Boston will start right-hander Clay Buchholz, with Ichiro moving to the No. 2 spot.
That lineup will likely include Lyle Overbay at first base, with Kevin Youkilis shifting across the infield to third base. Jayson Nix got the start at third base on Monday.
"Our belief is to go out and win every day," Girardi said. "It's an opportunity for a lot of guys to get some more playing time and to show us what they can do, but I don't think you ever think about that. I think that's a negative thought. Go out and win every series."
Bryan Hoch is a reporter for MLB.com. Follow him on Twitter @bryanhoch and read his MLBlog, Bombers Beat. Adam Berry is a reporter for MLB.com. Follow him on Twitter at @adamdberry. This story was not subject to the approval of Major League Baseball or its clubs.