Wells enjoying early success in pinstripes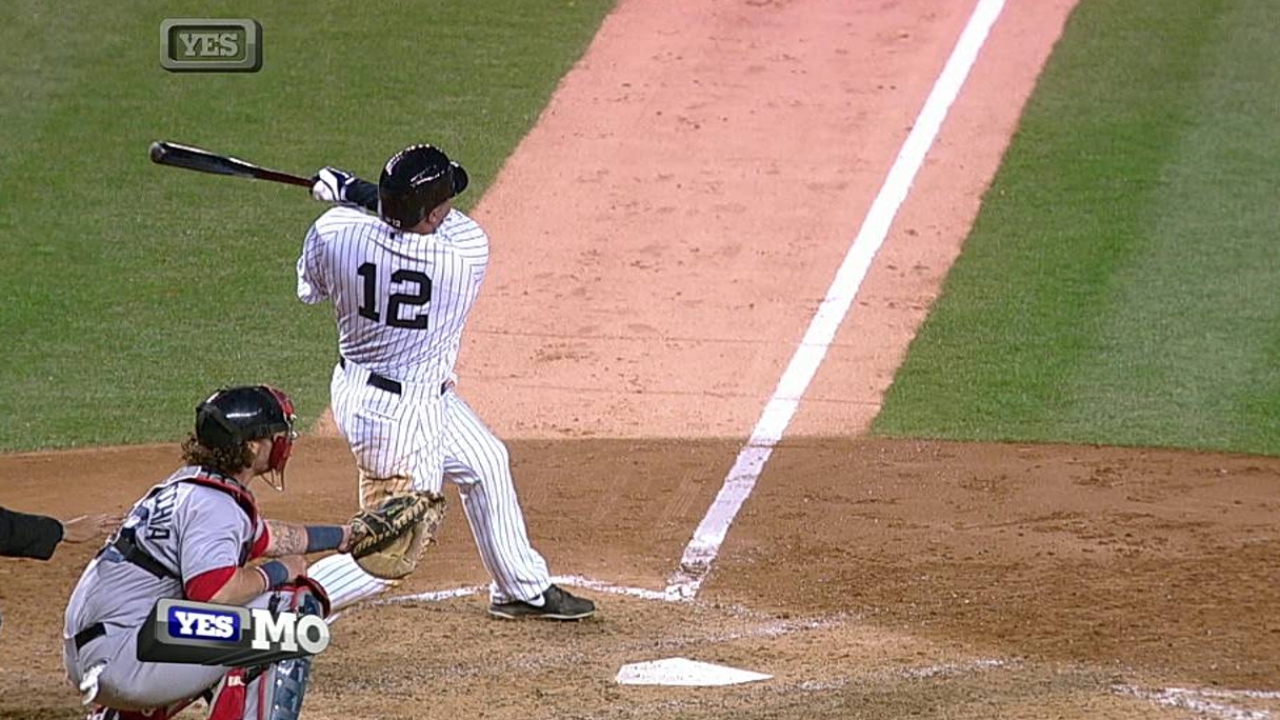 NEW YORK -- Vernon Wells has enjoyed some early success in his new uniform, logging three hits in his first seven at-bats as a Yankee, including a three-run homer in Wednesday's 7-4 loss to the Red Sox.
"I think every game, every at-bat that you have, you want to be productive," Wells said. "You want to go up there and have your approach and stick to it.
"That's something that once the offseason started my goal was just to get better and get back to doing what I'm capable of doing. That's just making solid contact, and if I do that, I'm capable of helping this team out from start to finish."
Wells, 34, was acquired on March 26 from the Angels in exchange for Minor Leaguers Exicardo Cayones and Kramer Sneed. He entered the spring as the Angels' fifth outfielder, and manager Joe Girardi believes that Wells is embracing a new opportunity.
"He's swung the bat well. His at-bats have been really good," Girardi said. "In left field, he looks comfortable; I know he's played there since going over to the Angels. He looks comfortable to me, and it looks like he's relishing his time here."
Wells was clearly elated to report to the Yankees after the trade was made, and he said that it has been an easy adjustment to fit into the surroundings.
"The good thing about this place is I've been here several times. It's like I'm home," said Wells, who has played 86 games in Yankee Stadium. "I've always enjoyed playing here. Anytime you get a chance to play the pinstripes and now get a chance to put them on, it's an honor and a privilege and I take great respect for that."
Bryan Hoch is a reporter for MLB.com. Follow him on Twitter @bryanhoch and read his MLBlog, Bombers Beat. This story was not subject to the approval of Major League Baseball or its clubs.