Wells' happiness translating into results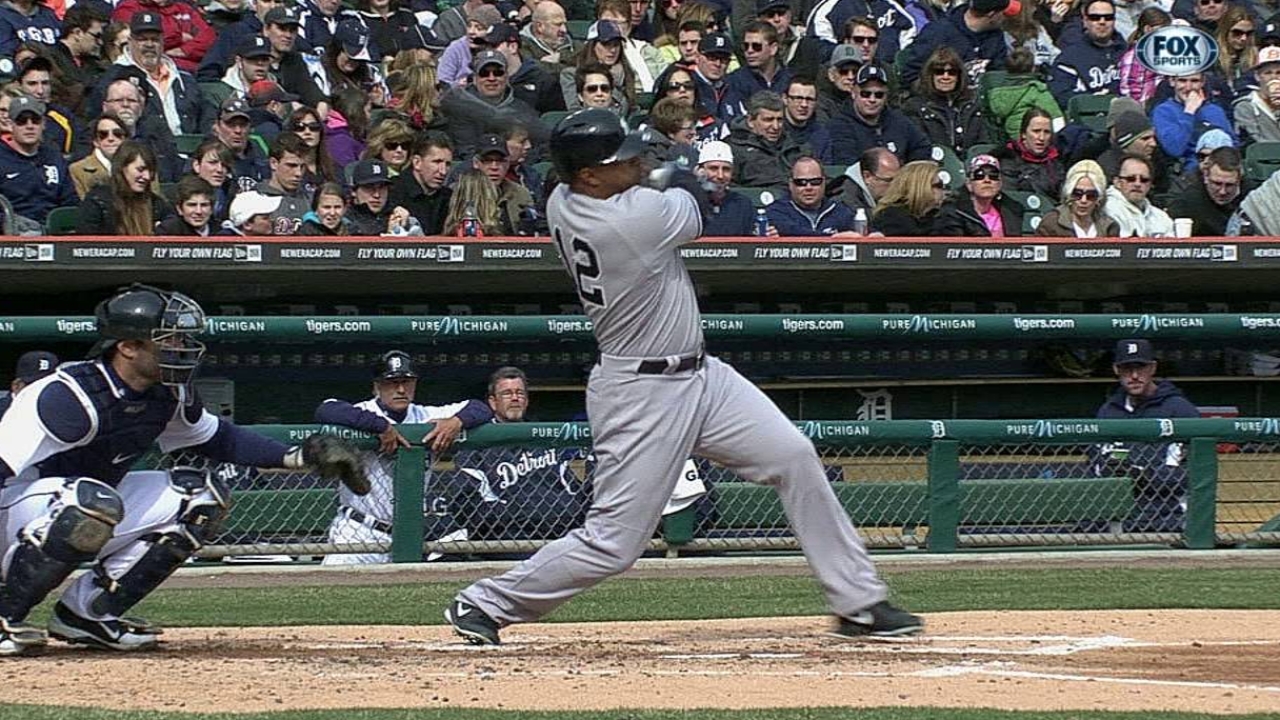 CLEVELAND -- Vernon Wells couldn't have seemed happier to learn that he had been traded to the Yankees, and through his early performance in his new uniform, that positive attitude has translated into results.
Wells, who was acquired from the Angels in exchange for two Minor Leaguers on March 26, has impressed manager Joe Girardi with the consistency of his at-bats as well as the small adjustments he has been able to make in his plate approach.
"My mindset going into Spring Training was to treat it like it was the regular season -- that those at-bats meant as much as the at-bats today mean," Wells said. "It kind of got me focused in from day one of Spring Training. That approach helped me.
"Once the season started, it just seems like it was an extension of Spring Training. Hopefully, I can continue doing what I'm doing, but the mindset of the regular season and Spring Training is no different."
As of Thursday, Wells was batting .360 with two homers and four RBIs in his first eight games as a Yankee, including notching six hits in 18 at-bats on the current road trip.
He has had company in that department, and Girardi could not have asked for more from the three new players in the heart of his lineup: Wells, Kevin Youkilis and Travis Hafner.
"They've driven in runs. They've gotten on base. They've played very well," Girardi said. "You look at the three guys in the middle, they have done a really, really good job for us, so I've been really pleased with what they have done."
Wells guessed that this level of production must have been what general manager Brian Cashman had in mind when he was assembling the Opening Day roster.
"I think that's why Cash brought us here," Wells said. "Veteran guys, guys that have been through ups and downs and have seen the best and worst of this game, to be able to come here as a group and help each other, helps this ballclub to be where we are right now.
"We couldn't ask for more than that. We need to continue to be consistent with our approaches, continue to improve in different areas until we start getting bits and pieces of this puzzle back."
Bryan Hoch is a reporter for MLB.com. Follow him on Twitter @bryanhoch and read his MLBlog, Bombers Beat. This story was not subject to the approval of Major League Baseball or its clubs.