Teixeira to continue building up strength in wrist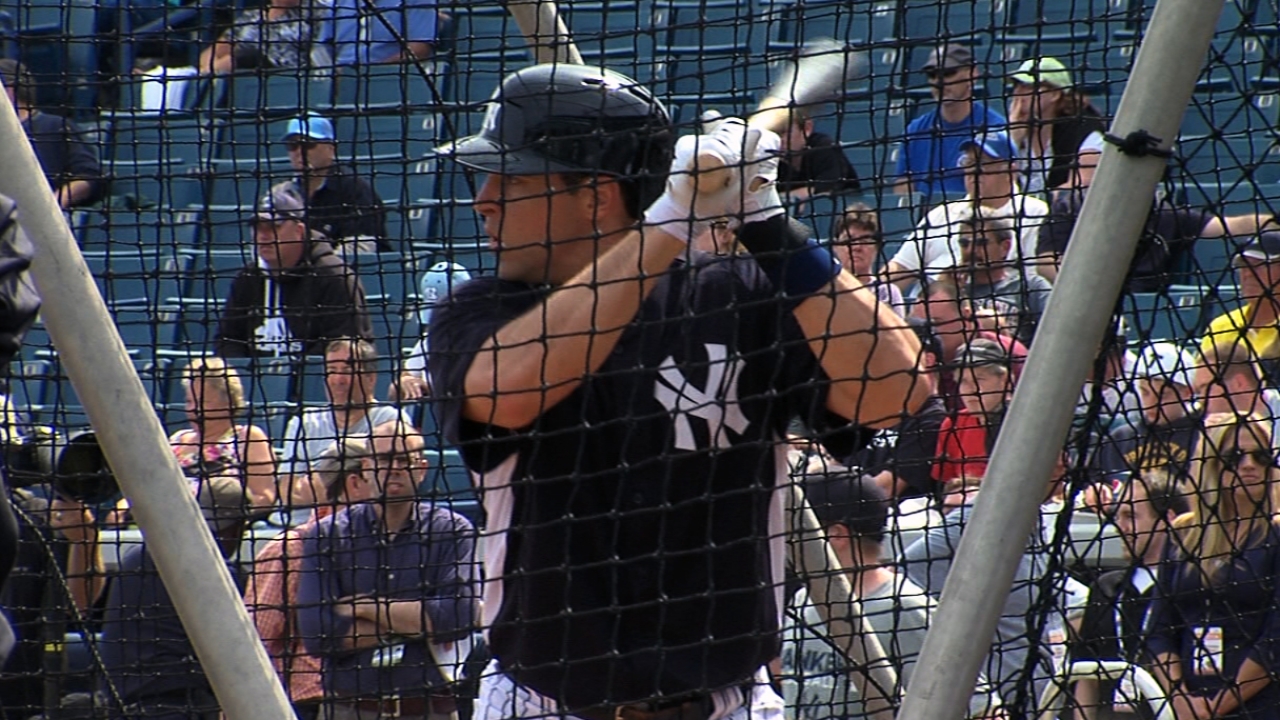 NEW YORK -- Mark Teixeira was not cleared to begin swinging a bat Friday as he had hoped after meeting with Dr. Melvin Rosenwasser, but the first baseman said he is still progressing in his recovery from a partially torn tendon in his right wrist.
Instead of clearing Teixeira to start swinging, the doctor wanted the slugger to focus strictly on building up strength in his right wrist over the next couple of days.
"He was very happy with how it looked, how it felt," said Teixeira, who has been on the disabled list with a torn ECU sheath in the wrist. "He wants me to get a little stronger before I swing, so the next couple days I'm just going to really ramp up the strengthening. Because we're kind of going week to week with it, he wants to make sure it's really strong enough before I swing.
"All good news, I'm just not swinging yet."
As for Teixeira's projected return date, he said not swinging a bat on Friday doesn't change his timetable. He is still eyeing the week of May 1 for his return to the lineup.
"We'll just kind of take it day by day and progress up to it," Teixeira said. "[The doctor] is very happy with the progress."
Paul Casella is a reporter for MLB.com. Follow him on Twitter @paul_casella. This story was not subject to the approval of Major League Baseball or its clubs.