Exercising caution, Yanks push Pettitte to Friday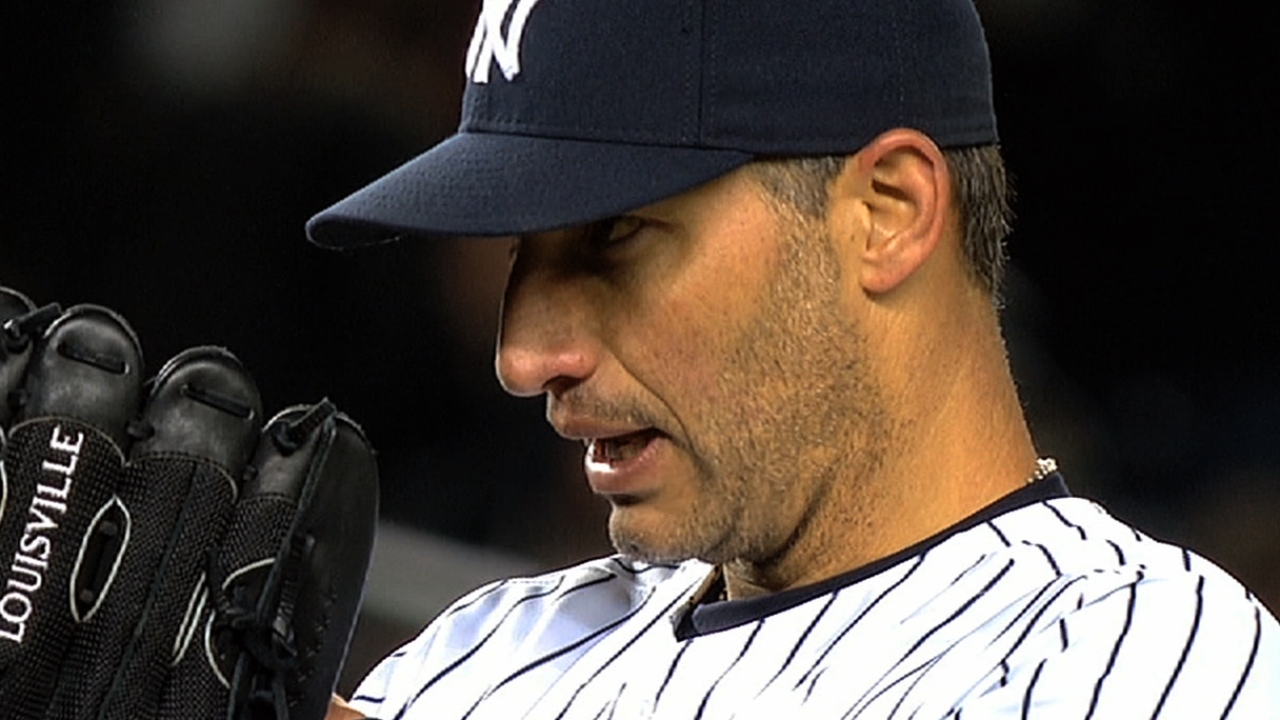 NEW YORK -- The Yankees have decided to push Andy Pettitte's next assignment to Friday, against the Blue Jays in Toronto, taking a conservative approach after the veteran left-hander experienced back spasms last week.
Pettitte felt his back lock up on Thursday after traveling home from Cleveland. He said that he could have been ready to pitch on Tuesday or Wednesday, against the D-backs, but understands the Yankees' caution.
"I'm on board to a certain extent. I just want to pitch," Pettitte said. "I understand it, but I just feel a ton better. I just want to get back out there as soon as I can."
Manager Joe Girardi said that Pettitte will throw a full bullpen session on Tuesday to set up for the start against Toronto.
"He's better," Girardi said. "We thought, 'Let's give him until Tuesday.' We feel that everything will be cleared up, and then we'll have him on Friday."
Pettitte, who is 2-0 with a 1.20 ERA in his first two starts, expects to be ready for his turn in Toronto.
"I'm just getting better and better every day," Pettitte said. "I feel really good today and plan on continuing to feel really good. I'm going to feel really good, I imagine, on Friday.
"So I'll throw my bullpens, and hopefully I can throw Tuesday and not flare up, and I'll throw my [session] on Wednesday and be ready to start on Friday."
Ivan Nova, CC Sabathia and Phil Hughes are the scheduled starters for the Arizona series.
Bryan Hoch is a reporter for MLB.com. Follow him on Twitter @bryanhoch and read his MLBlog, Bombers Beat. This story was not subject to the approval of Major League Baseball or its clubs.