Pettitte feels good day after making return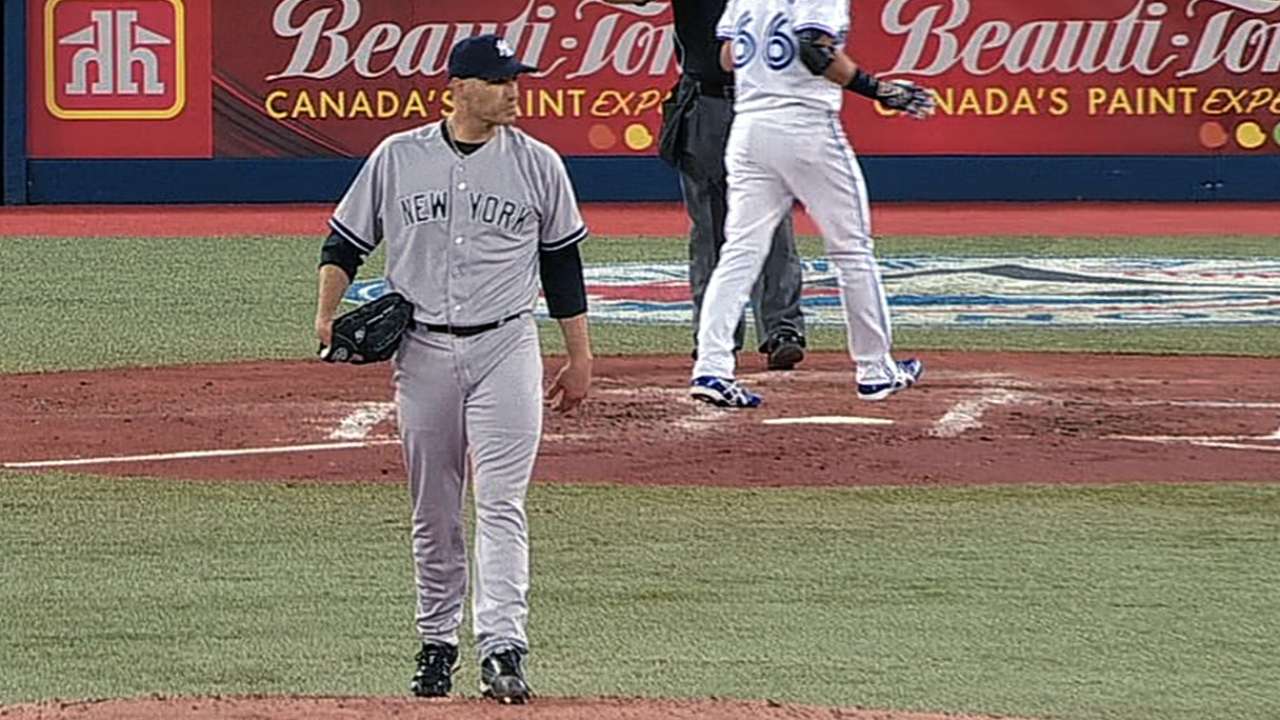 TORONTO -- The Yankees and starter Andy Pettitte were hopeful that the left-hander's back issues were behind him after he twirled 7 1/3 innings of three-run ball against the Blue Jays in Friday's series-opening 9-4 win.
But there was always a little concern about how the 40-year-old would feel the following day after the adrenaline he took to the mound with him was out of his system.
The good news is that Pettitte felt good Saturday and the back spasms that forced him to miss a start appear to be a thing of the past.
"He feels great today. Normal soreness, so everything is OK," manager Joe Girardi said. "You want to see how the back responds after the workload, and it came out OK, so I'm pleased."
Pettitte won his third consecutive contest in Friday's victory and sports a nifty 2.01 ERA after three starts. It's the third season that Pettitte has started off with a 3-0 record, and he has gone at least seven innings in each contest this year.
Friday marked the 420th career game the 18-year veteran has played in pinstripes, which tied him with Sparky Lyle for sixth place on the all-time franchise list among pitchers.
Chris Toman is a contributor to MLB.com. This story was not subject to the approval of Major League Baseball or its clubs.