Though depleted, Yanks get Youkilis back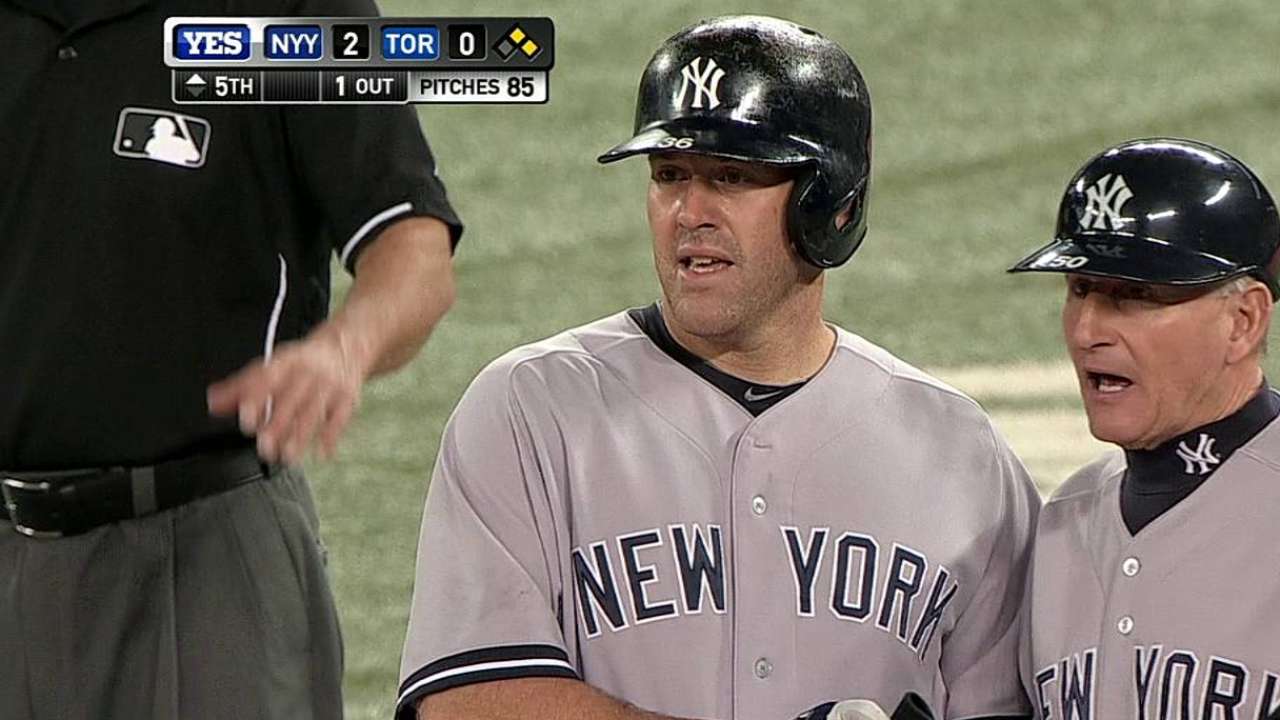 NEW YORK -- Though the Yankees sent two more players to the disabled list on Saturday, they managed to avoid sending a third there, as Kevin Youkilis returned to the starting lineup for the first time in a week.
Youkilis, who had missed the previous six games after leaving New York's April 20 contest in Toronto due to soreness in his lower back, was batting fifth and playing first base in his return. Manager Joe Girardi mentioned on Friday that a stint on the disabled list was a possibility, but Youkilis proved it unnecessary after going through batting practice on Saturday without any issues.
In his first season with the Yankees, the veteran infielder entered Saturday hitting .279 with two home runs and seven RBIs in 16 games.
Paul Casella is a reporter for MLB.com. Follow him on Twitter @paul_casella. This story was not subject to the approval of Major League Baseball or its clubs.