After sitting out finale, Youk to get MRI on back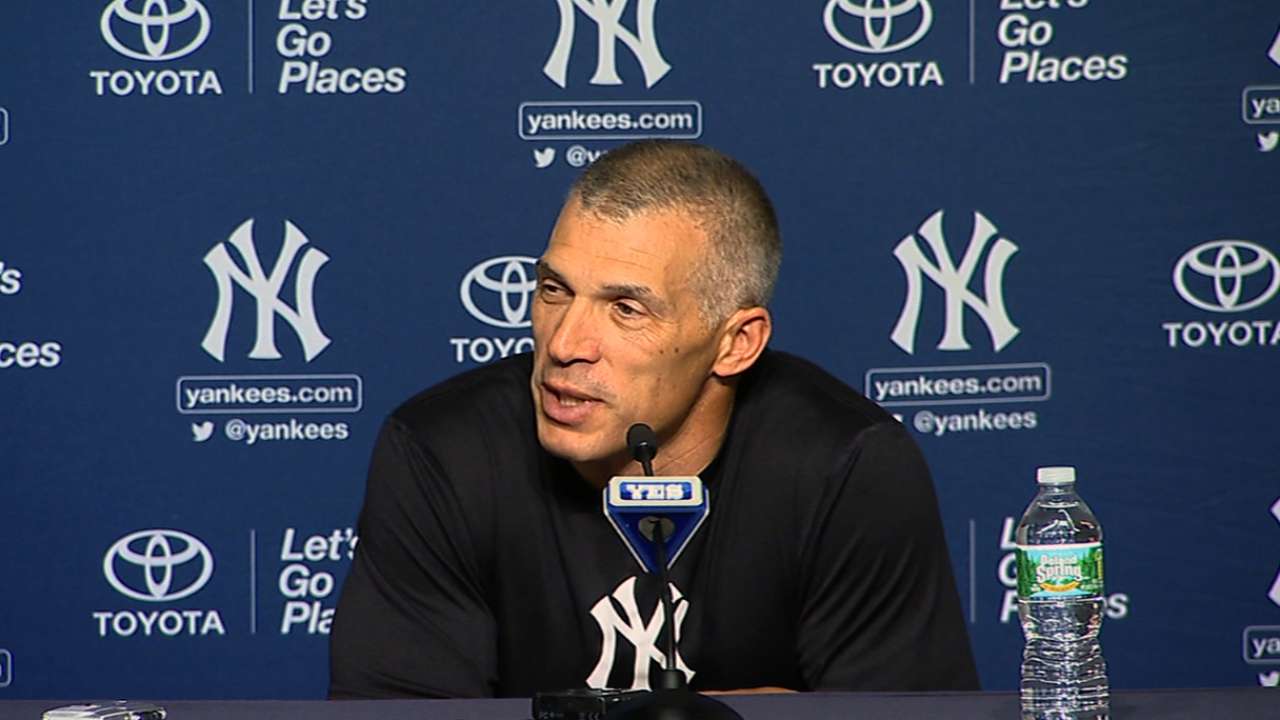 NEW YORK -- Kevin Youkilis' back did not respond the way he had hoped in his first start in a week on Saturday, once again relegating him to the bench for Sunday's series finale against the Blue Jays, which the Yankees won, 3-2. He will undergo an MRI on Monday to further examine the cause of his back tightness.
Youkilis, who had missed six straight games prior to Saturday's start, was again dealing with the tightness on Sunday morning that initially showed up on April 20 during the Yankees' game in Toronto.
"Yesterday, he felt OK. Today, I'm not so sure. I think he's a little stiff, so I'm probably going to put [Jayson] Nix back at third base," Yankees manager Joe Girardi said on Sunday before finalizing his lineup card. "He's important, so we've got to get this right and we can't push it too fast. If there are days that he's a little stiff, he might have to back off a little bit and try again the next day."
When the lineup card was finally posted, Nix was indeed at third base and Lyle Overbay was penciled in at the other corner-infield position.
On Friday, Girardi had mentioned a stint on the disabled list was a legitimate possibility if the veteran wasn't able to play in the next day or two. Instead, Youkilis went through batting practice Saturday without any issues, then went 0-for-3 while also drawing a walk and coming around to score a run in New York's 5-4 victory over Toronto.
Now, Youkilis will undergo Monday's MRI in the hopes of having a more definitive reason for the recent stiffness.
"It's a little concerning for me, because I've said all along that backs can be tricky," Girardi said. "I'm a guy that's had to deal with it for a number of years and sometimes you have no idea why it acts up. Sometimes it can be one play or something that you do, sometimes it can be as simple as bending over to pick up a ball or something and all the sudden you lock up. So yeah, it's concerning."
Paul Casella is a reporter for MLB.com. Follow him on Twitter @paul_casella. This story was not subject to the approval of Major League Baseball or its clubs.