Yanks plan epidural for Youk; DL may be next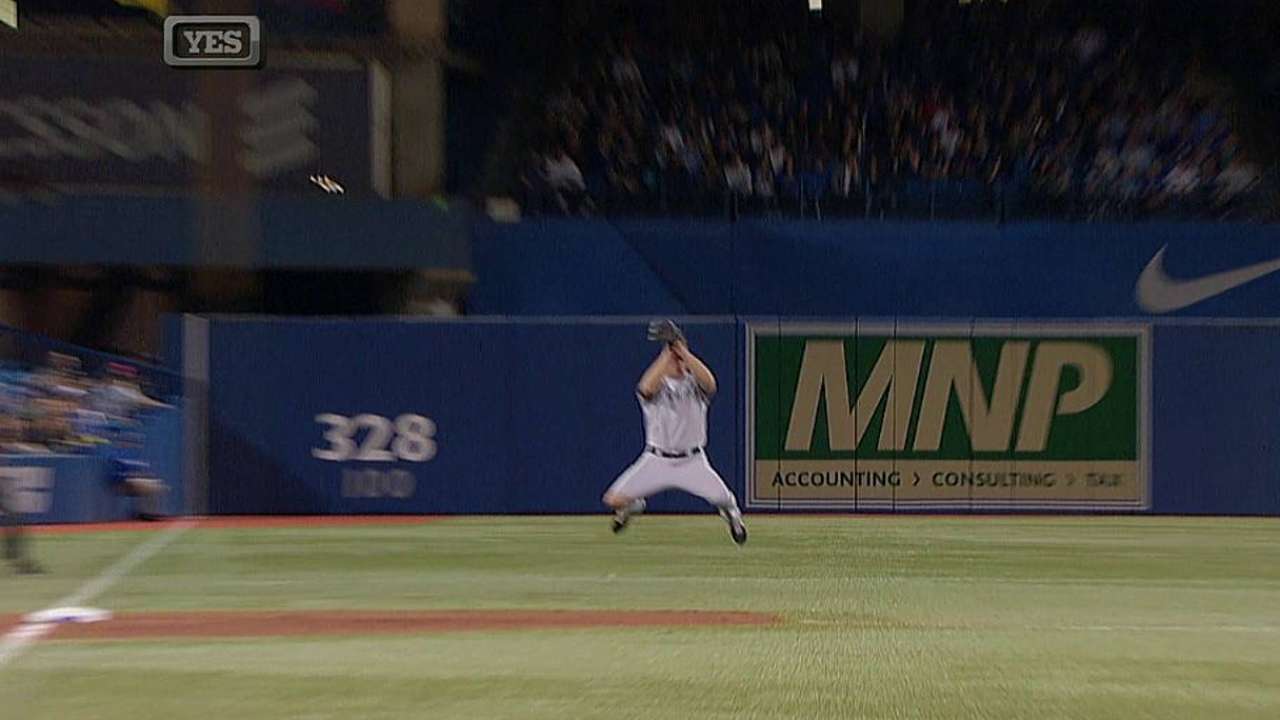 NEW YORK -- An MRI exam taken on Kevin Youkilis' stiff lower back came back negative, according to Yankees manager Joe Girardi, but the infielder is scheduled to receive an epidural injection on Tuesday and could be placed on the 15-day disabled list.
Girardi said that the team would discuss the next course of action with Youkilis over the several hours following Monday's 9-1 Yankees loss to the Astros.
"There's no changes in his back from recent MRIs," Girardi said. "It's just, he's having a problem. I don't know if he's in a position to play in two days."
Youkilis has missed eight of the Yankees' last nine games. He returned to action against the Blue Jays on Saturday but felt more discomfort in his back after waking up on Sunday.
"It was just one of those things waking up, and I didn't feel right," Youkilis said before Monday's game. "Sometimes, after your adrenaline's gone, things occur to you. We've just got to find out what's going on."
Youkilis has dealt with back issues in the past. He missed 14 games with back stiffness in 2011 and another 22 games last season with back tightness while with the Red Sox.
"You've got to suck it up sometimes -- you've got play through things," Youkilis said. "I thought I could play through it. I just didn't feel right after [Saturday], so I didn't play the next day."
Because Youkilis played on Saturday, the Yankees lost the ability to backdate his injury to the club's first series with Toronto, during which he initially felt the discomfort and missed action. Girardi said he did not have second thoughts about playing Youkilis.
"None whatsoever," Girardi said. "The player told us he was ready to go, and we put him in."
Bryan Hoch is a reporter for MLB.com. Follow him on Twitter @bryanhoch and read his MLBlog, Bombers Beat. This story was not subject to the approval of Major League Baseball or its clubs.