Youkilis feels better after receiving epidural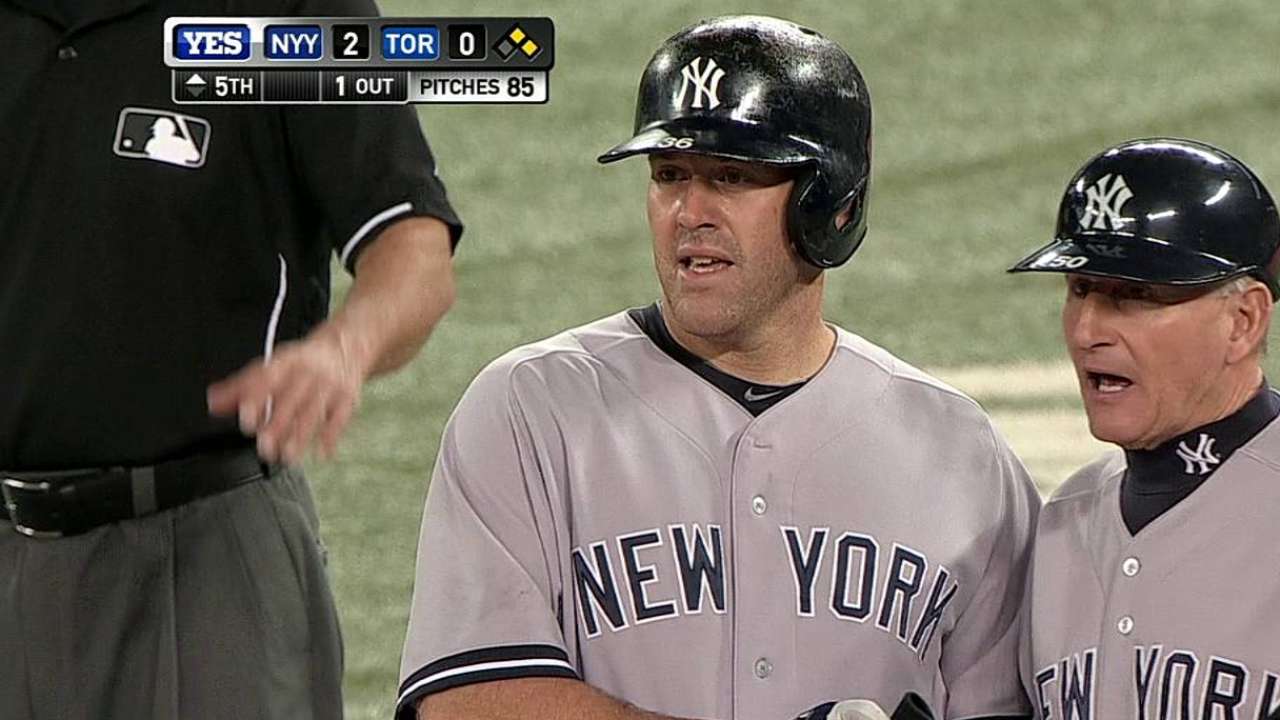 NEW YORK -- Yankees infielder Kevin Youkilis said that his sore lower back is feeling better after receiving an epidural injection, and he expects to be able to rejoin the active roster when eligible on May 13.
"Once the medicine kicks in and takes that down, it's going to be good to go," Youkilis said. "I'm actually pretty happy about it seeing that there wasn't anything crazy."
The Yankees said that Youkilis was diagnosed with a lumbar spine sprain, and Youkilis more specifically said that he has been dealing with a bulging disk and inflammation.
The 34-year-old Youkilis said that the injury is similar to the back issues that forced him to miss 14 games in 2011 and another 22 games last season. He said that he should be able to resume baseball activities within a week to 10 days.
Yankees general manager Brian Cashman said on Tuesday that it had been "a mistake by everyone involved" to permit Youkilis to play on Saturday against the Blue Jays after he sat out the previous six games.
Youkilis said that he probably would have needed the epidural injection eventually anyway, but accepted his share of the responsibility for the situation.
"I think I'm more to blame than others because I should have said I wasn't 100 percent," Youkilis said. "That's probably my mistake. But with the epidural, it's probably going to take seven days -- and if I didn't go on the DL, it would have been 10, 11 days anyway.
"We need guys here to play. Especially going out to Colorado [next Tuesday], being in a National League game and stuff like that. It was the right move. It's going to be good to get it healthy and get it right."
Bryan Hoch is a reporter for MLB.com. Follow him on Twitter @bryanhoch and read his MLBlog, Bombers Beat. This story was not subject to the approval of Major League Baseball or its clubs.