Nunez sees results at plate after stance tweak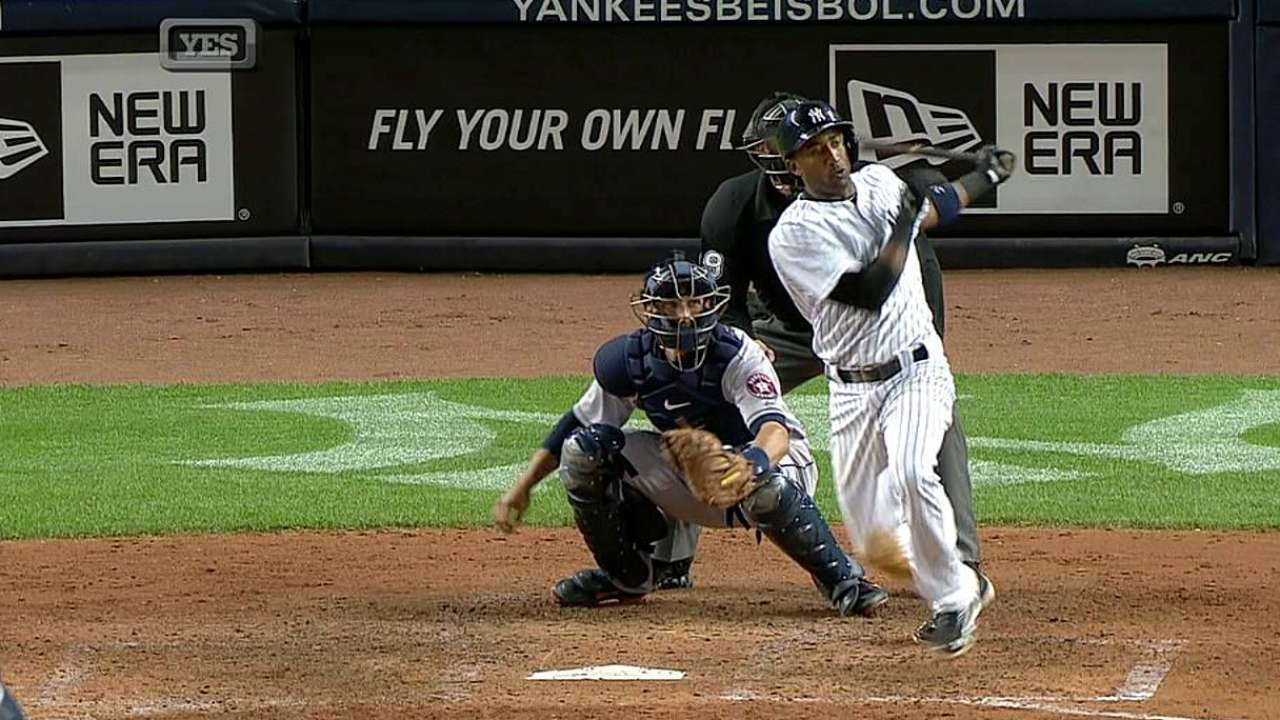 NEW YORK -- Yankees shortstop Eduardo Nunez was confronted with the video evidence, proving his batting stance had changed too much. He was standing too tall, too upright, and it was making it more difficult for him to hit to all fields.
"My hitting coach, Kevin Long, showed me the video of where I was hitting last year and this year," Nunez said. "I was surprised. I didn't even know that I did that. We started working on that."
Back in his slight crouch and jumping less at pitches, Nunez started to see some results in Tuesday's 7-4 win over the Astros, ripping two doubles and a single in four at-bats.
He had collected just three hits total in 19 at-bats over his previous six games, but if the Yankees are honest about their expectations, they considered Nunez's defense at shortstop much more important than his contributions at the plate.
The fact that Nunez is beginning to stir offensively is, to manager Joe Girardi, a bonus.
"It would be great, because he's done a wonderful job defensively the first month for us. Just great," Girardi said. "Offensively, we really believe this kid is going to hit. We think he can hit, so to get him going with the speed that he has, it creates problems for the defense, the pitchers. It would help us a lot."
Nunez said that he feels much more comfortable at shortstop, having worked consistently with infield coach Mick Kelleher, and it has benefited him to be able to count on seeing his name in the lineup at just one position.
"For sure," Nunez said. "It's different when you don't know where you have to play -- third base, left field. You just work at one position. Take the same ground balls, the same direction, every day. Now I feel a lot more comfortable."
Nunez said that he believes he can continue to improve while he holds the position in Derek Jeter's absence.
"I know he's coming back," Nunez said of Jeter. "I'm trying to do my best and do what I can do to help the team to win before he comes back."
Bryan Hoch is a reporter for MLB.com. Follow him on Twitter @bryanhoch and read his MLBlog, Bombers Beat. This story was not subject to the approval of Major League Baseball or its clubs.