Nelson looking forward to opportunity with Yanks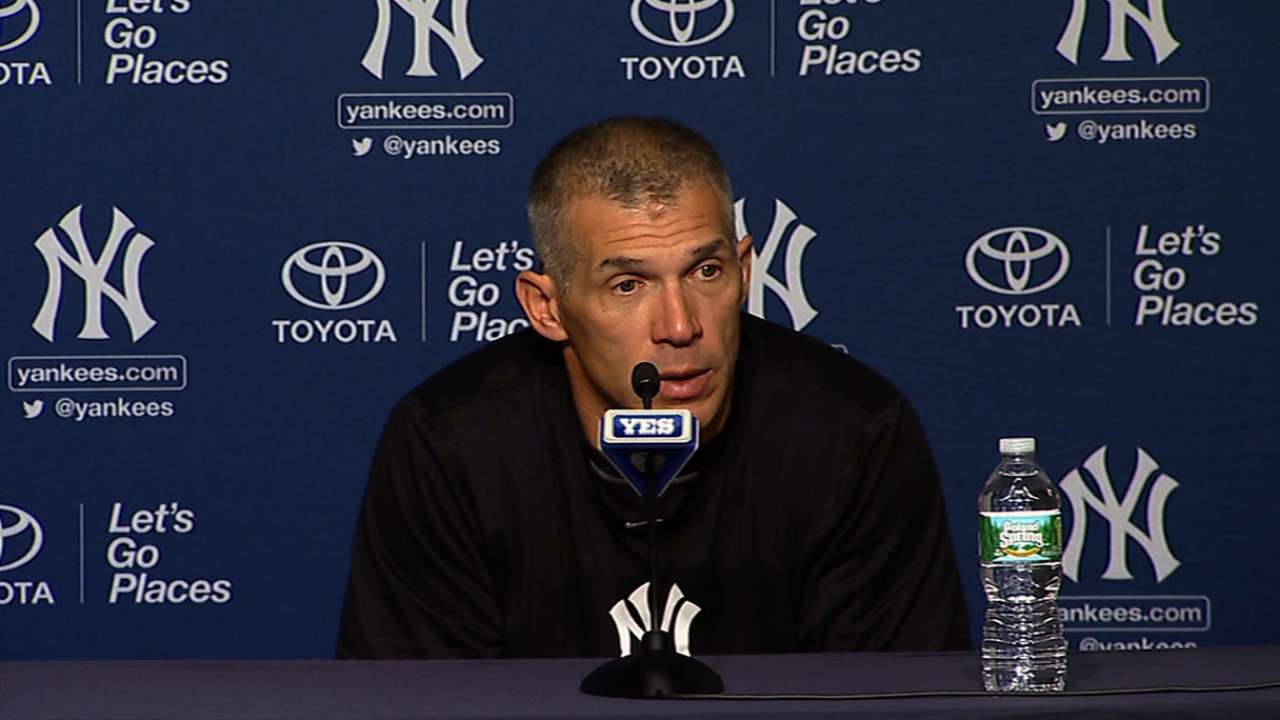 NEW YORK -- Chris Nelson said that he is looking forward to a new opportunity after being acquired by the Yankees from the Rockies late on Wednesday evening.
"I was excited. I was sad to leave Colorado, but this is the next chapter of my life," Nelson said on Friday at Yankee Stadium.
Nelson, 27, was obtained in exchange for cash considerations or a player to be named.
He will be asked to provide the injury-depleted Yankees with some depth behind Jayson Nix at third base and Robinson Cano at second base. The right-handed hitting Nelson said that he is comfortable at both positions.
"He's going to play some third. He's played second as well in his career," Yankees manager Joe Girardi said. "I know he was drafted as a shortstop, but probably mostly third for him. We'll get him involved in the mix. I think we're going to see some left-handers next week, too."
A first-round Draft pick of the Rockies in 2004, Nelson batted .242 (16-for-66) with four RBIs in 21 games for Colorado before he was designated for assignment on April 28 so the Rockies could make room for prospect Nolan Arenado on the active roster.
"It was kind of a competition in Spring Training," Nelson said. "I won the job in Spring Training and kind of knew something was going to happen within the next couple of months. It happened a little earlier than I thought."
Bryan Hoch is a reporter for MLB.com. This story was not subject to the approval of Major League Baseball or its clubs.