Rivera amazes one year after knee injury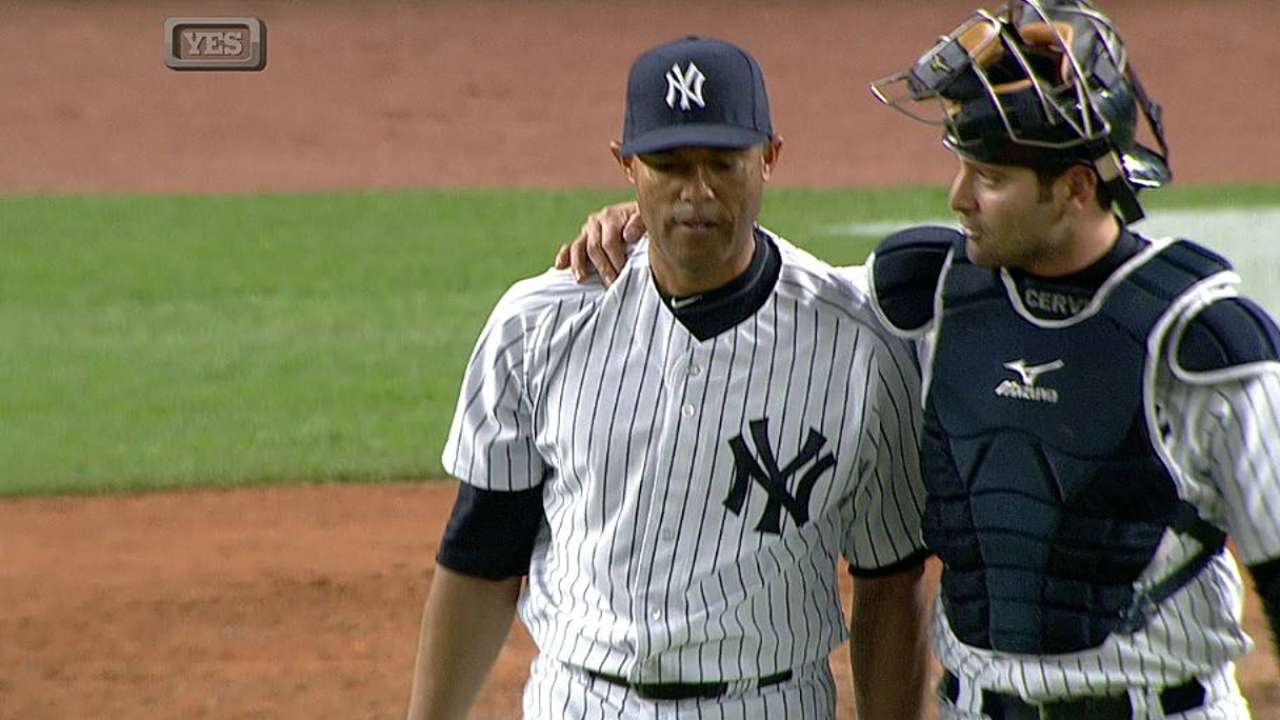 NEW YORK -- The calendar indicates a full year has passed since Mariano Rivera crumpled to a Kansas City warning track after stumbling in pursuit of a batting-practice fly ball, his right anterior cruciate ligament torn and his baseball future in serious doubt.
One day later, after a night of quiet reflection and soul-searching in his hotel room, Rivera hobbled into the visiting clubhouse of Kauffman Stadium and vowed, "I am coming back. Put it down. Write it down in big letters. I'm not going down like this."
Months of intensive, grueling rehabilitation followed, and as Rivera worked his knee back into the shape necessary to handle a big league pitching regimen, the future Hall of Famer acknowledged that there were moments of doubt in which he wondered if he would actually make it back.
But his surgically repaired knee passed every winter test, breezed through a Spring Training workload with no issues, and the 43-year-old all-time saves leader hasn't seemed to skip a beat as he started his final Major League season a perfect 11-for-11 in save opportunities.
"I said all along that it wasn't his arm, so I wasn't really concerned about the type of stuff that we would see from Mo," Yankees manager Joe Girardi said. "Maybe the most amazing thing about Mo is that he's still doing it at his age.
"But he's been consistent his whole career. He's had the same mentality his whole career. But to be doing it at his age is really incredible."
In a way, it is because Rivera fell while chasing Jayson Nix's outfield drive on the afternoon of May 3, 2012, that he has been able to enjoy a farewell tour throughout the big leagues. Rivera said this spring that he had decided '12 would be his final season, a fact he had dropped hints about but had not been ready to officially reveal at the time.
Rivera made sure no one had any doubts this spring, announcing his intention to call it a career in a March 9 news conference in Tampa, Fla., saying that his tank was nearly empty and he intended to fully exhaust those last few drops on the diamond this year.
"If I would have finished the season last year, I would have retired last year, definitely," Rivera said. "I didn't want to leave like that. I felt like I wanted to give everything and I still had something left. This year, I knew what I wanted to do."
Bryan Hoch is a reporter for MLB.com. This story was not subject to the approval of Major League Baseball or its clubs.