Looking to provide an option, Nix works at first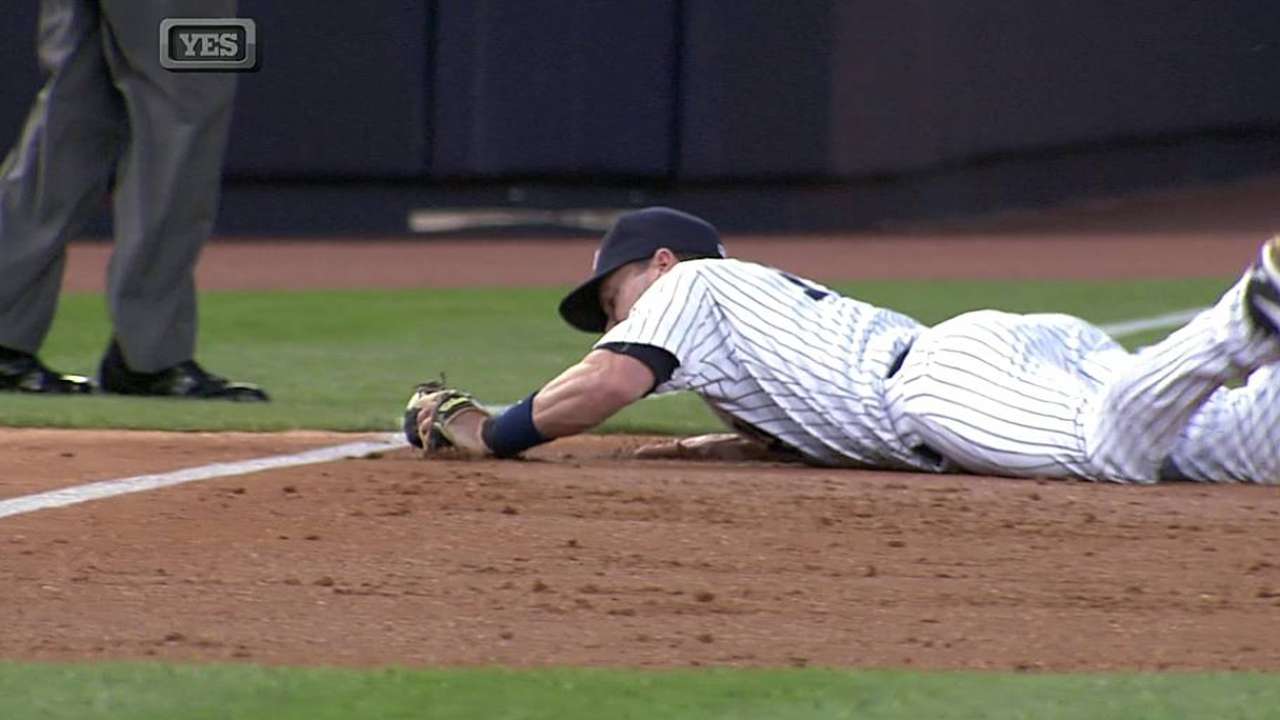 NEW YORK -- Jayson Nix was not in the Yankees' starting lineup on Saturday, so he spent about a half-hour taking hot shots at first base, working with infield coach Mick Kelleher just in case he is needed at the position.
"You just never know," Nix said. "We've got a lot of guys down and you want to keep options available. Just something to try and stay ready."
Yankees manager Joe Girardi has said that with Kevin Youkilis and Mark Teixeira on the disabled list, he does not really have a right-handed option to play first base and will have to play Lyle Overbay for the majority of the team's upcoming games.
Nix has been playing third base regularly in Youkilis' absence, but the Yanks picked up a reserve third-base option this week by acquiring Chris Nelson from the Rockies. Nelson was in the lineup for his first Yankees start on Saturday against the Athletics.
Nix said that he took some ground balls at first base during Spring Training, but the last time he recalls playing first base in a game was the Area Code Games in high school, and so he had to borrow a first baseman's glove from Yankees coaching assistant Brett Weber on Saturday.
Nix said that he would talk to Teixeira and Youkilis about the nuances of first base, and so far, ironing out the footwork has been the most challenging part of adjusting to the position.
"That's the name of the game in playing the infield, period," Nix said. "Moving from short to third to second like I do, that's probably the biggest thing, the footwork. It's the same thing going over there."
Bryan Hoch is a reporter for MLB.com. This story was not subject to the approval of Major League Baseball or its clubs.