Nelson back in Colorado after surprise trade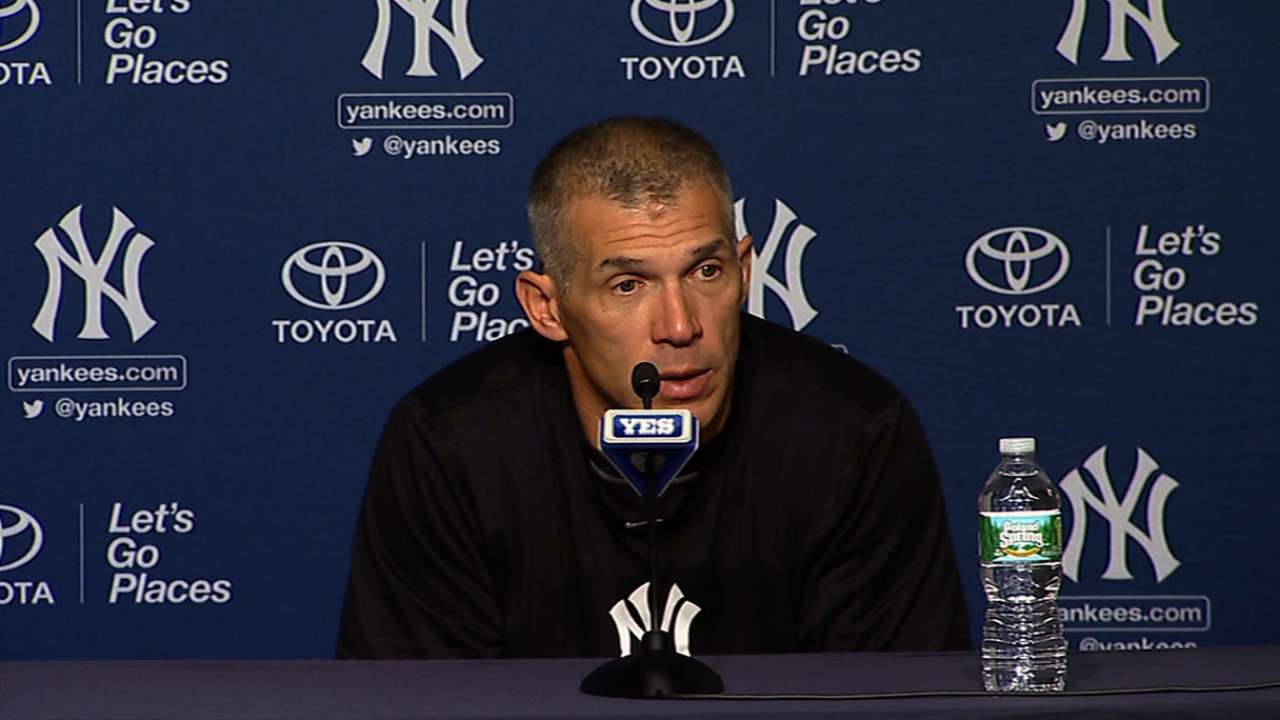 DENVER -- Third baseman Chris Nelson returned to Coors Field on Tuesday, 10 days after the Rockies designated him for assignment and seven days after they traded him to the Yankees for a player to be named or cash considerations.
Nelson, who struck out 19 times in 66 at-bats with Colorado, lost his spot on the Rockies' roster when the club recalled Nolan Arenado from Triple-A Colorado Springs to play regularly. In 21 games with the Rockies before being designated, the 27-year-old Nelson -- taken ninth overall by Colorado in the 2004 First-Year Player Draft -- hit .242 with four RBIs.
"I was definitely surprised," said Nelson, who started and batted seventh on Tuesday against his former club. "[I knew] Arenado's coming up, but I didn't think it would be as soon as it was."
Bill Geivett, the Rockies' senior vice president of Major League operations, called Nelson with the news that he had been traded to the Yankees. Nelson grew up a Yankees fan in the Atlanta area.
"I was happy just to be picked up," Nelson said. "At that point, I was extremely happy. Being a fan of the Yankees, it's kind of cool to be here."
Nelson isn't wondering how long he'll stay with the Yankees, whose slew of players on the disabled list includes corner infielder Kevin Youkilis (lumbar spine sprain), third baseman Alex Rodriguez (left hip surgery) and shortstop Derek Jeter (left ankle surgery). The latter two are not expected back before the All-Star break.
"Like with the Rockies, I wasn't thinking about Nolan coming up," Nelson said, "or A-Rod or Derek Jeter coming back. You can't think about that stuff. The game's tough enough; you can't be thinking about everything else."
Jack Etkin is a contributor to MLB.com. This story was not subject to the approval of Major League Baseball or its clubs.