Citing lineup limitations, Girardi hits pitcher eighth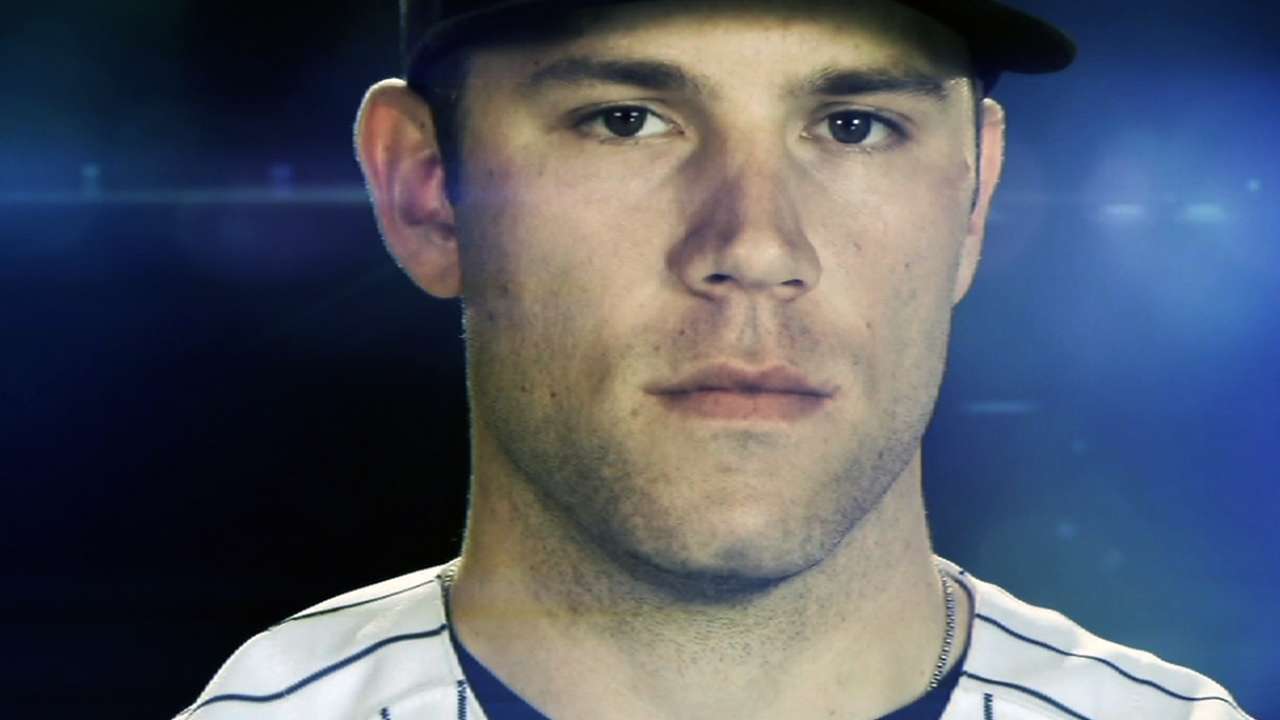 DENVER -- Pitcher David Phelps batted eighth and catcher Austin Romine ninth Wednesday as manager Joe Girardi, who has had to write out some unusual lineups due to a slew of injuries, took a more radical approach.
The Rockies have two left-handed relievers -- Josh Outman and Rex Brothers. With the exception of backup catcher Chris Stewart, Girardi's bench Wednesday had one available right-handed hitter in Ben Francisco, plus Brennan Bosch and Travis Hafner, who bat left-handed.
At the top of his lineup, Girardi had Brett Gardner and Robbie Cano, both left-handed hitters. So if Girardi were to bat Bosch or Hafner for his pitcher, he would have three successive left-handed batters, making it easier for Rockies manager Walt Weiss to match up with Outman or Brothers.
"It's not like I'm trying to re-invent the game," Girardi said. "It's not like I'm trying to make something up. I'm trying to maximize our pinch-hitters and the people we have in our lineup. That's the bottom line. So how do you do that? If you had right-handed bats you could put in between the lefties, you don't worry about it as much. We don't have that. So you're trying to get the hitters that have had the most success off of right-handers up the most and you're also trying to make it more complicated for the other manager to navigate through your lineup."
"And sometimes you may have to do some things that maybe are a little unorthodox, but you got to do it." Girardi added, explaining that the decision was not directed at Romine, who had three hitless at-bats in two games before Wednesday.
According to Elias Sports Bureau, the last time a Yankees starting pitcher batted eighth was Don Larsen on Aug. 28, 1957. The last American League starter to bat eighth was the Royals' Zack Greinke, on June 23, 2009.
Girardi said in the past that while broadcasting, he spoke about hitting the pitcher eighth with Tony La Russa, who employed the tactic often while managing the Cardinals as a way to have No. 3 hitter Albert Pujols bat with as many men on base as possible.
"And I'm trying to put more hitters in a sense in front of Robbie Cano, but also get him as many at-bats as possible," Girardi said.
The Yankees have 10 players on the disabled list, including Kevin Youkilis, Derek Jeter and Alex Rodriguez, who are rehabilitating at their spring training complex in Tampa, and Curtis Granderson, who finished a stint there and was scheduled to travel from Tampa to Triple-A Scranton on Thursday.
"If I had my normal lineup, this probably wouldn't happen," Girardi said. "But our normal lineup's in Tampa."
Jack Etkin is a contributor to MLB.com. Adam Berry is a reporter for MLB.com. Follow him on Twitter at @adamdberry. This story was not subject to the approval of Major League Baseball or its clubs.