Girardi, players willing to do different things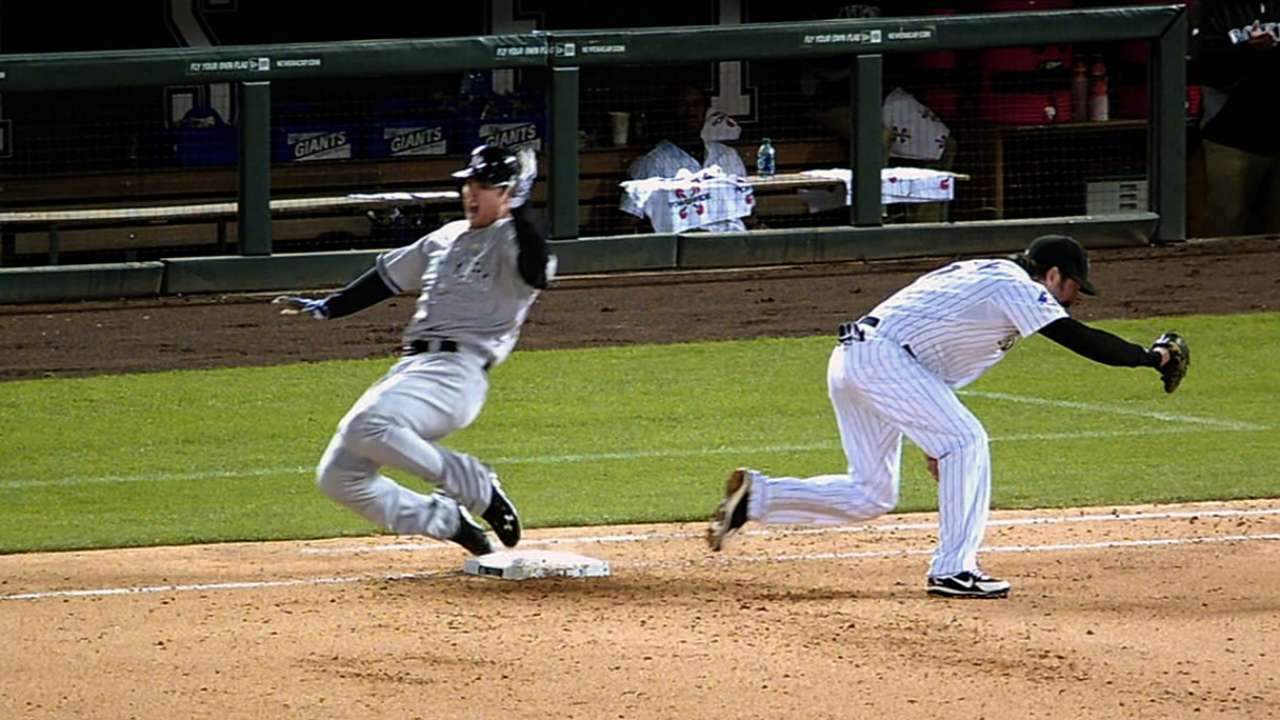 DENVER -- Manager Joe Girardi reiterated that Wednesday night he was looking to pinch-hit Travis Hafner "in a big spot, and you look for that chance with a guy like that." That spot came in the ninth with one out and the bases loaded, and when Girardi pinch hit Hafner for third baseman Chris Nelson, it led to Vernon Wells playing third base for the first time at any level.
Hafner struck out, but the Yankees beat the Rockies, 3-2, with Wells scoring the winning run on an infield single and an extremely close play at first base on a grounder that pinch-hitter Brennan Boesch hit.
The victory was the latest for the undermanned Yankees, who have embraced an all-hands-on-deck approach.
"It's nice," Girardi said. "They understand that we might have to do a few things different just because of the way our roster is constructed. And our lineup is kind of heavily left-handed and we're short an infielder [with Eduardo Nunez unavailable because of rib cage tightness].
"We're having to do some different things. I'm glad they're embracing it. I think it's fun for them. It's a long year. It's a grind. And sometimes when you're in the same spot all the time and you get a chance to move a little bit, they get excited about it. I don't really want to make a habit of it."
Jack Etkin is a contributor to MLB.com This story was not subject to the approval of Major League Baseball or its clubs.