Nunez out of lineup for Thursday's finale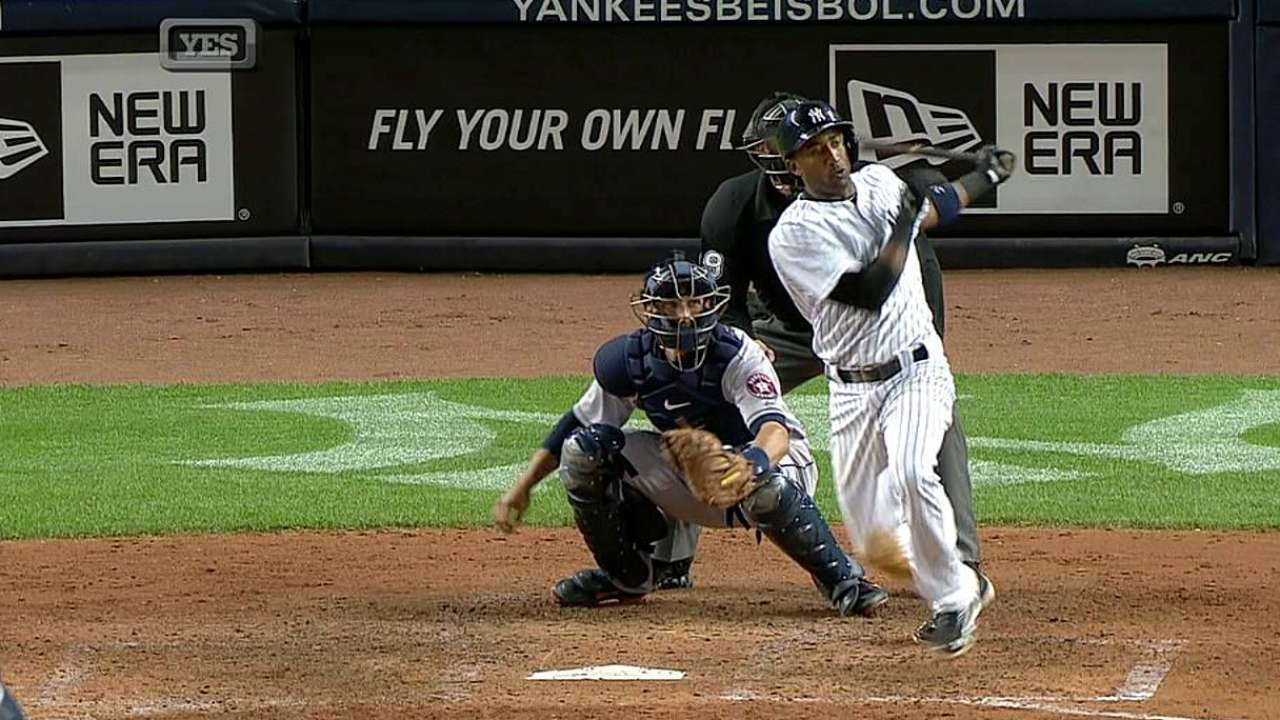 DENVER -- Yankees shortstop Eduardo Nunez (left rib cage tightness) could not get on the field Thursday before the game against the Rockies abecause of rain that caused batting practice to be canceled.
Manager Joe Girardi said if Nunez "says he's OK," he might be used "in case of an emergency."
"He feels better," Girardi said. "He's able to do some exercises. But you're really not going to know, I think, until he swings a bat."
Nunez last played Sunday when he left the game in the fifth inning. Girardi said he hoped Nunez might be ready Friday in Kansas City but wasn't sure.
"Rib cages are tricky," Girardi said, "so you got to be sure he's OK before he goes out there."
Jack Etkin is a contributor to MLB.com This story was not subject to the approval of Major League Baseball or its clubs.