Yanks prank Cano after 1,500th hit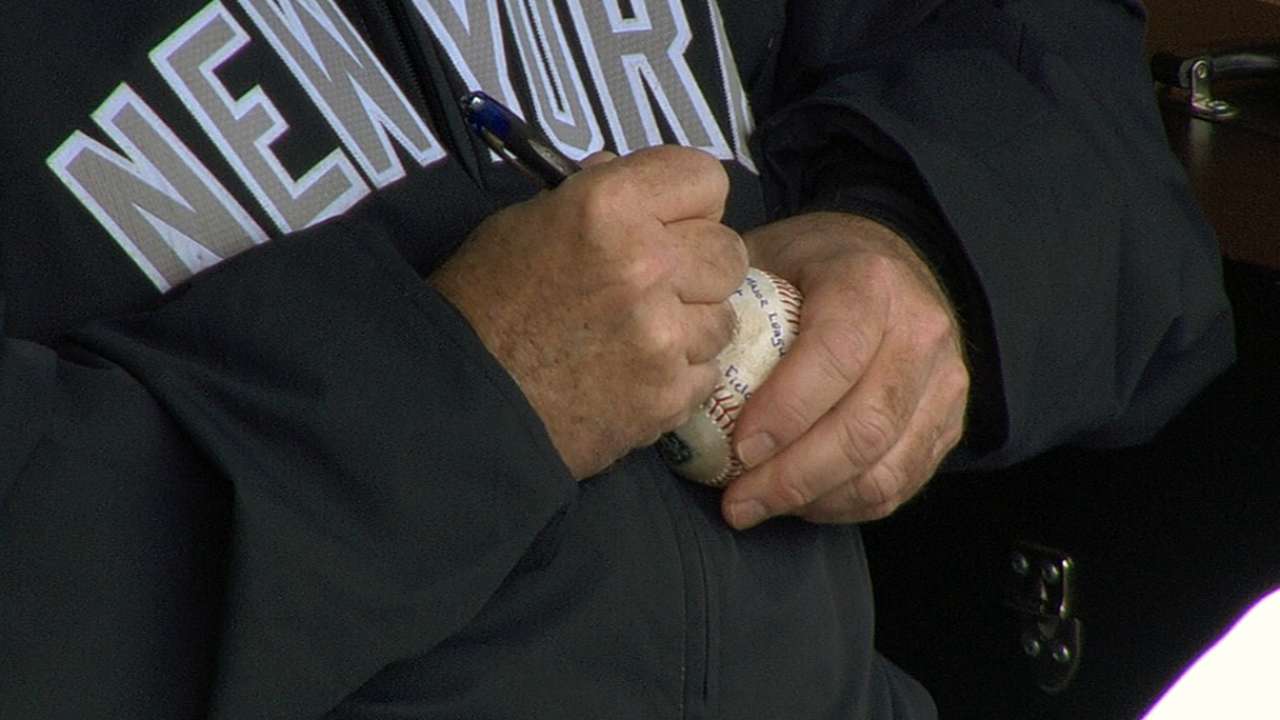 DENVER -- Second baseman Robinson Cano reached a milestone in the third inning Thursday with the 1,500th hit of his Major League career. Cano grounded a ball up the middle that second baseman Josh Rutledge made a nice play on to stop, but Cano easily beat the throw.
"It means a lot," Cano said of reaching 1,500 hits. "It's one of the dreams come true. When you get to the big leagues, you want to be successful."
Upon returning to the dugout, Cano was presented with a baseball to commemorate the milestone. Upon reading the inscription, he realized it was not the real ball. Cano did get a kick out of head athletic trainer Steve Donohue's message on the fake ball: "1500 hopper through the infield."
Cano added a solo homer in the fifth, following a nearly two-hour rain delay, and finished the 3-1 victory 2-for-4.
Cano, 30, made his Major League debut on May 3, 2005, at Tampa Bay. One day later, in his first at-bat, Cano, a four-time All-Star, singled in the third inning off Hideo Nomo for his first Major League hit.
Jack Etkin is a contributor to MLB.com This story was not subject to the approval of Major League Baseball or its clubs.