Girardi guards against fatigue during twin bill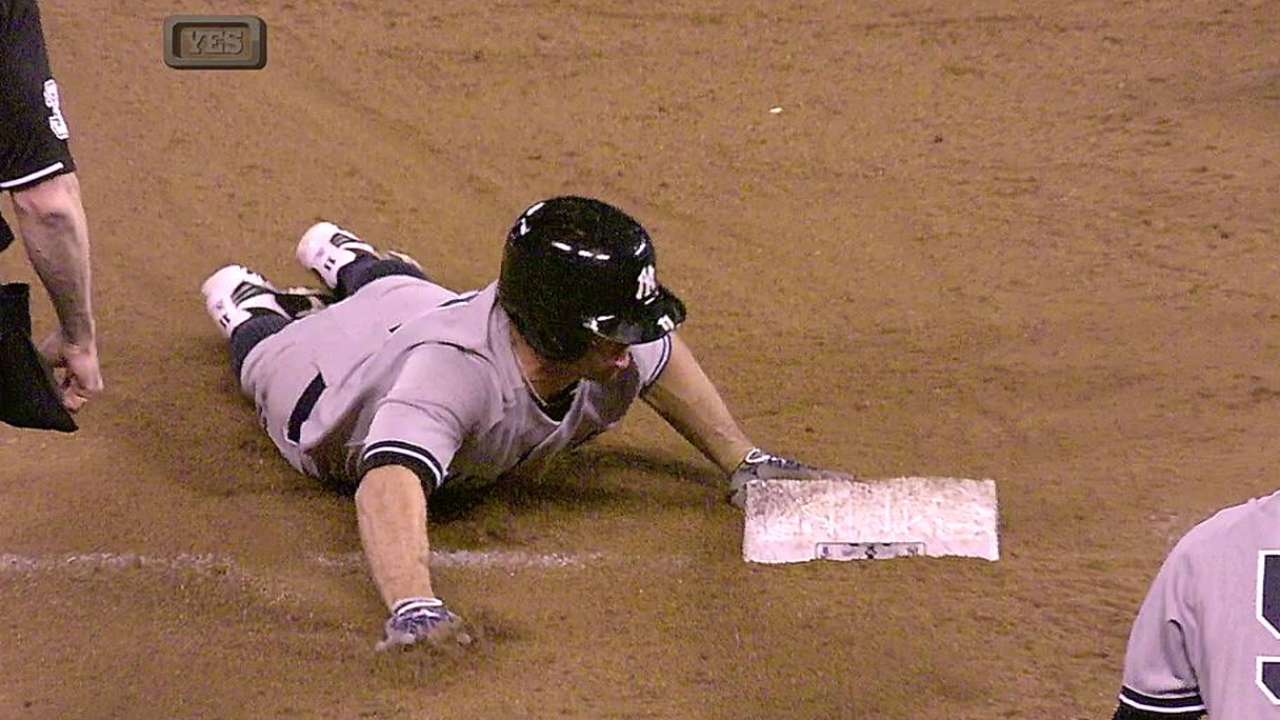 CLEVELAND -- No rest for the weary, wounded and aged.
The Yankees are amid a stretch of 17 games in 16 days, with Monday's twin bill at Cleveland serving as the pinnacle of perseverance for a team saddled with a litany of injuries.
To keep his players as rested as possible, manager Joe Girardi said that only center fielder Brett Gardner was likely to play the field in both games of the double dip. Vernon Wells wasn't in the starting lineup for the first tilt, and Girardi planned to use Robinson Cano as designated hitter in the second contest.
"We're in a real long stretch," Girardi said. "If we had a day off [Tuesday], we might do it a little different, but because we don't, I have to give some guys a little time."
The much-maligned bullpen could be in for a challenge as well. Girardi said that closer Mariano Rivera and setup man David Robertson were likely to be unavailable for Monday's affairs. That would leave the Yankees with four viable options out of the bullpen -- Preston Claiborne, Shawn Kelley, Boone Logan and Adam Warren. Girardi said that, if necessary, the club would make a roster move between games to bolster the bullpen.
"We're in a doubleheader today, and I can't afford to abuse players where they end up getting hurt," Girardi said.
Zack Meisel is a reporter for MLB.com. Follow him on Twitter @zackmeisel. This story was not subject to the approval of Major League Baseball or its clubs.