Nuno not discouraged by demotion to Minors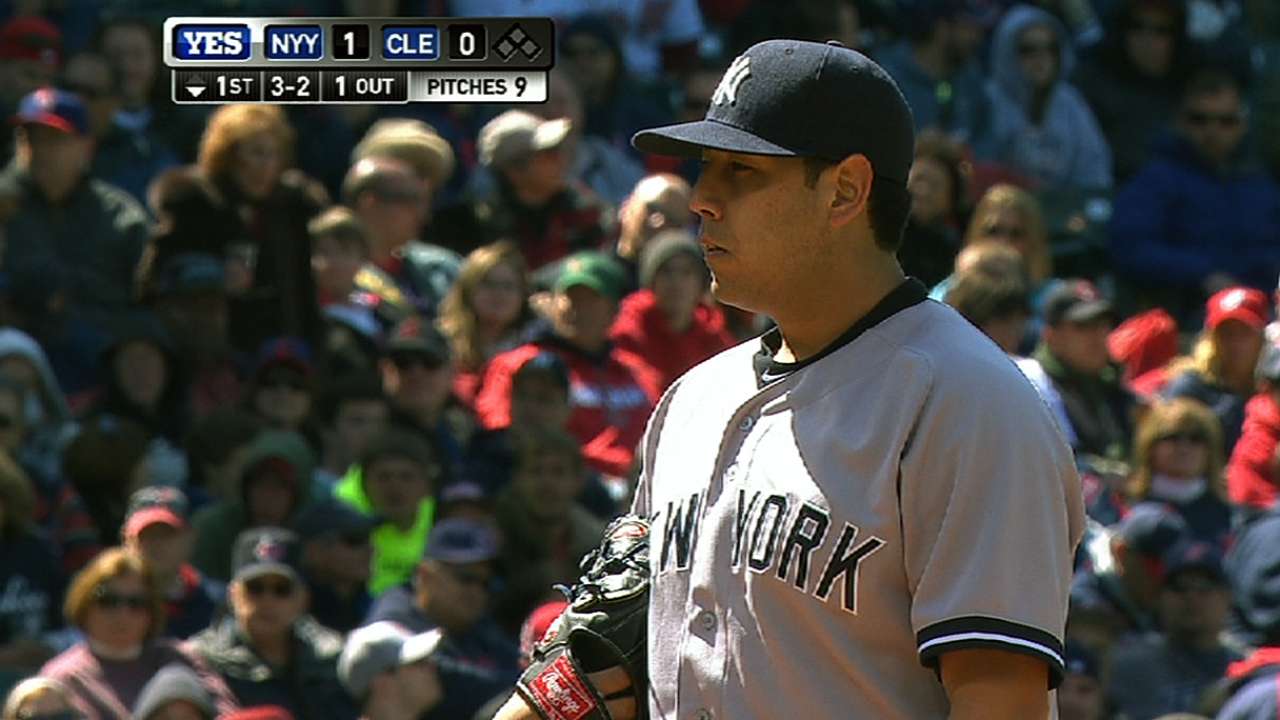 NEW YORK -- If nothing else, Vidal Nuno can be satisfied that he made a positive impression.
Making his first big league start in Game 2 of Monday's doubleheader with the Indians, Nuno threw five scoreless innings in a 7-0 win, and he helped bail out the Yankees from a pitching shortage caused by the twin bill. Nuno, who has a 0.00 career ERA in two big league appearances, was optioned back to Triple-A Scranton/Wilkes-Barre on Tuesday.
But it wasn't because the team was unhappy with his performance. Nuno pitched as well as he could've on Monday, but the Yankees needed his roster spot. Veteran Curtis Granderson returned to the team on Tuesday, and Nuno is the odd man out for now.
"He opened our eyes in Spring Training," manager Joe Girardi said of the rookie southpaw. "He continues to impress. I don't think we have any hesitation about calling him back up."
Nuno said he took some confidence from Monday's outing, and he also said that he's been told he'll start again on Saturday for the team's top affiliate. The 25-year-old has gone 2-0 with a 1.54 ERA in his first four starts for Scranton/Wilkes-Barre, and he said on Tuesday that he'll get right back to taking care of business.
"It was good, just knowing that I can pitch up here; I showed everybody that I belong here," Nuno said of his brief opportunity in the big leagues. "It's just day by day and start by start. That's what I can handle, and that's what I'm thinking. I don't think anybody is thinking anything else."
Nuno threw three scoreless innings as a reliever in his big league debut, and he'll get back to regular work down at Triple-A. Nuno has posted a 2.85 career ERA in five Minor League seasons.
"We feel really good about what he did in a short stint here," Girardi said of the lefty's lone start. "We'll send him down and he'll continue to be a starter. We'll call him [up] as we feel a need. As I told him, he did so well that he probably got himself sent down ... because he went so long. If he goes one inning and throws 30 pitches, he's probably still here and somebody else goes."
Spencer Fordin is a reporter for MLB.com. This story was not subject to the approval of Major League Baseball or its clubs.