Joba moving closer toward rehab assignment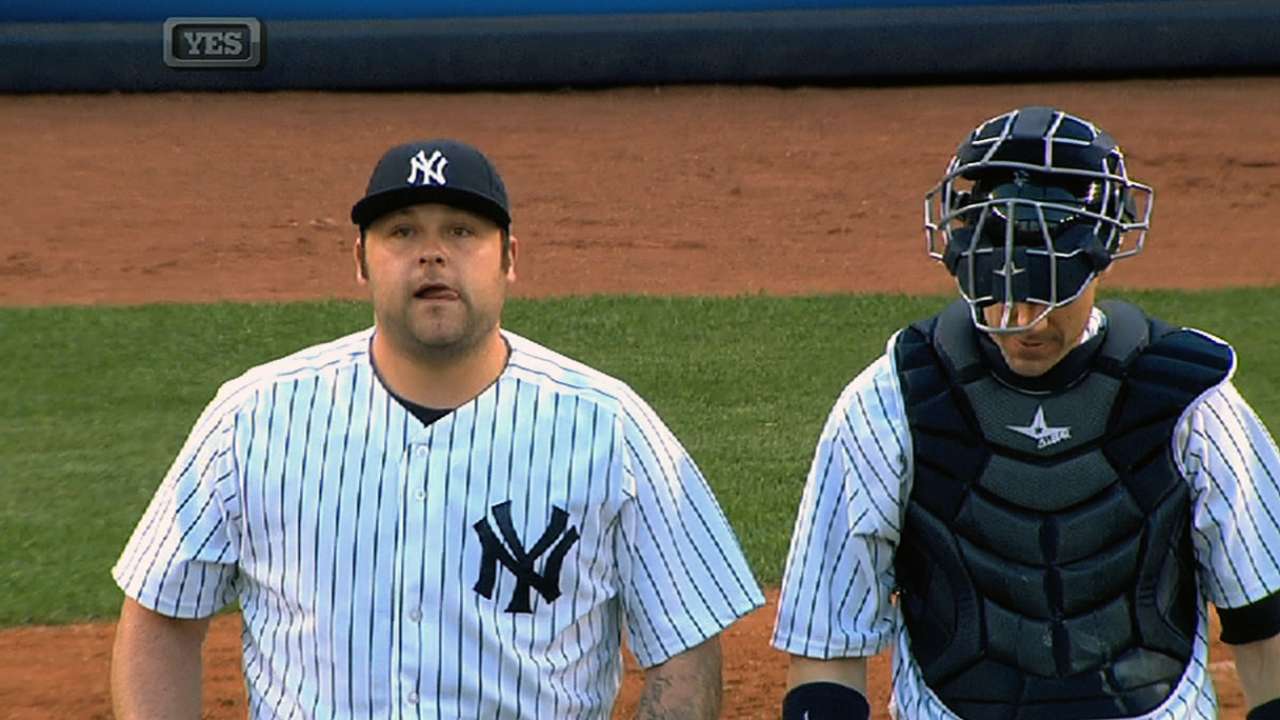 NEW YORK -- Joba Chamberlain may be getting closer to a return to the mound. Chamberlain, who has spent the last two weeks on the disabled list with a strained right oblique muscle, threw a long-toss session Saturday and will throw one more bullpen session before going out on a rehab assignment.
Chamberlain, who has been limited to less than 30 innings in each of the last two seasons, said Saturday that he feels good and he's just trying to make sure it stays that way.
"Everything's good," he said. "I'm just getting everything around it strong so we can get it done with and not let it linger. I'll continue to play long toss, throw a bullpen and get back going on rehab."
The right-hander has made one appearance for Triple-A Scranton/Wilkes-Barre this season, and he's notched a 3.86 ERA in 10 relief outings for the Yankees. Chamberlain, who was placed on the disabled list on May 3, said that he doesn't want to rush back and aggravate the injury.
"You take care of it in May so you don't have to take care of it in August," he said. "I'm not a patient person. That's for sure. But just to know that it's one of those things that can linger, people have rushed back and it's bothered them. To take a few extra days isn't the worst thing in the world."
Spencer Fordin is a reporter for MLB.com. This story was not subject to the approval of Major League Baseball or its clubs.