Teixeira has yet to take live batting practice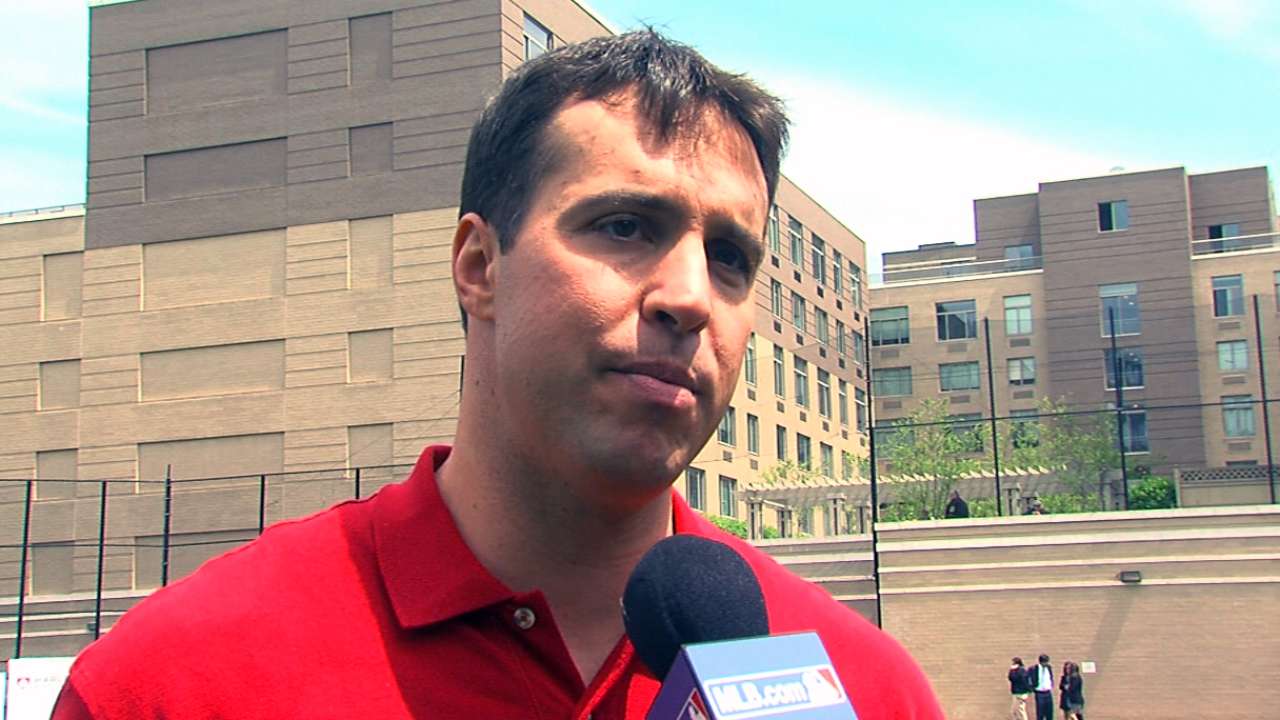 NEW YORK -- Mark Teixeira is eligible to be reinstated from the 60-day disabled list at the beginning of June, but the Yankees still aren't sure of his trajectory. Teixeira has been able to take tee-and-toss batting practice, but he's still waiting to ramp up to a rehab assignment in the Minor Leagues.
"There has to be probably a next step where he sees some live BP or some simulated games," said manager Joe Girardi. "He's definitely on the 60-day DL, so [he] can't be [back] before June 1.
Teixeira, sidelined by a right wrist injury, hasn't been able to play at all this season. The Yankees have made do with veteran Lyle Overbay, and Girardi has said recently that he worries about playing his contingency plan too much. At any rate, the Yankees know that Teixeira still needs more time.
"He has not taken live BP. He's going to have to get some swings," said Girardi. "And the tricky part for him is left-handed, right-handed, having to do both."
Spencer Fordin is a reporter for MLB.com. This story was not subject to the approval of Major League Baseball or its clubs.