Romine learning from Girardi, getting comfortable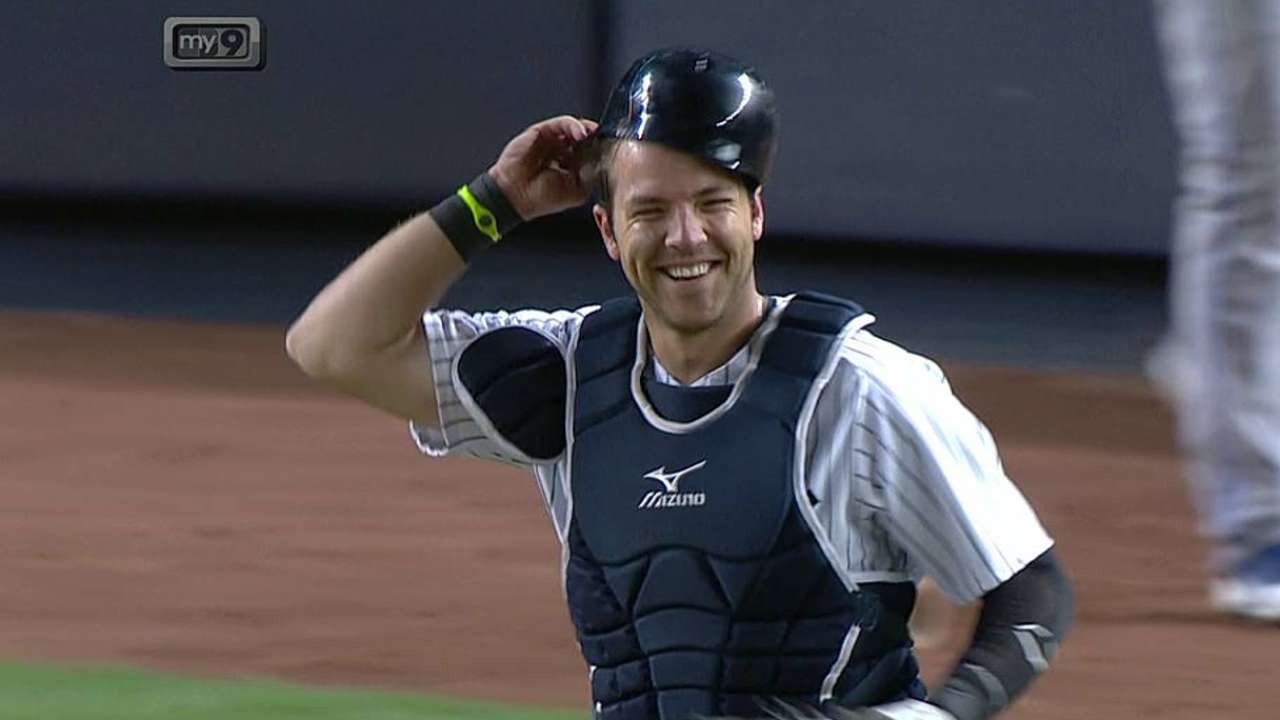 NEW YORK -- Austin Romine couldn't be in a better position. Romine, the Yankees' young catcher, is playing for a team managed by a former backstop in Joe Girardi, which means he has both a built-in support system and somebody who understands the priorities of the position.
Romine, batting just .182 this season, drew raves from Girardi for his defensive work on Sunday. Veteran catcher Francisco Cervelli is on the disabled list for New York, and Chris Stewart has been limited by injury in recent days, all but ceding the everyday job to Romine.
"I think he's gotten into a better rhythm with our pitchers. He has a better understanding," said Girardi of Romine's development this season. "He's been able to watch them a few times. He's gotten back there with I think almost everybody at this point. I think he's just getting more comfortable."
Romine, son of former Red Sox player Kevin Romine and brother of Angels prospect Andrew Romine, batted just .158 in nine games with the Yankees in 2011, but Girardi isn't worried about his bat. New York wants Romine to handle the pitching staff, and Girardi said he's beginning to excel at it.
"Its always tough when you come in the middle of a season," Girardi said. "Especially as a young catcher, to feel like you know exactly what they want to do. That can be difficult, and it can be a day where a guy doesn't have everything and that makes it harder. I think he's adjusted really well.
Spencer Fordin is a reporter for MLB.com. This story was not subject to the approval of Major League Baseball or its clubs.