Youk, A-Rod taking ground balls in Florida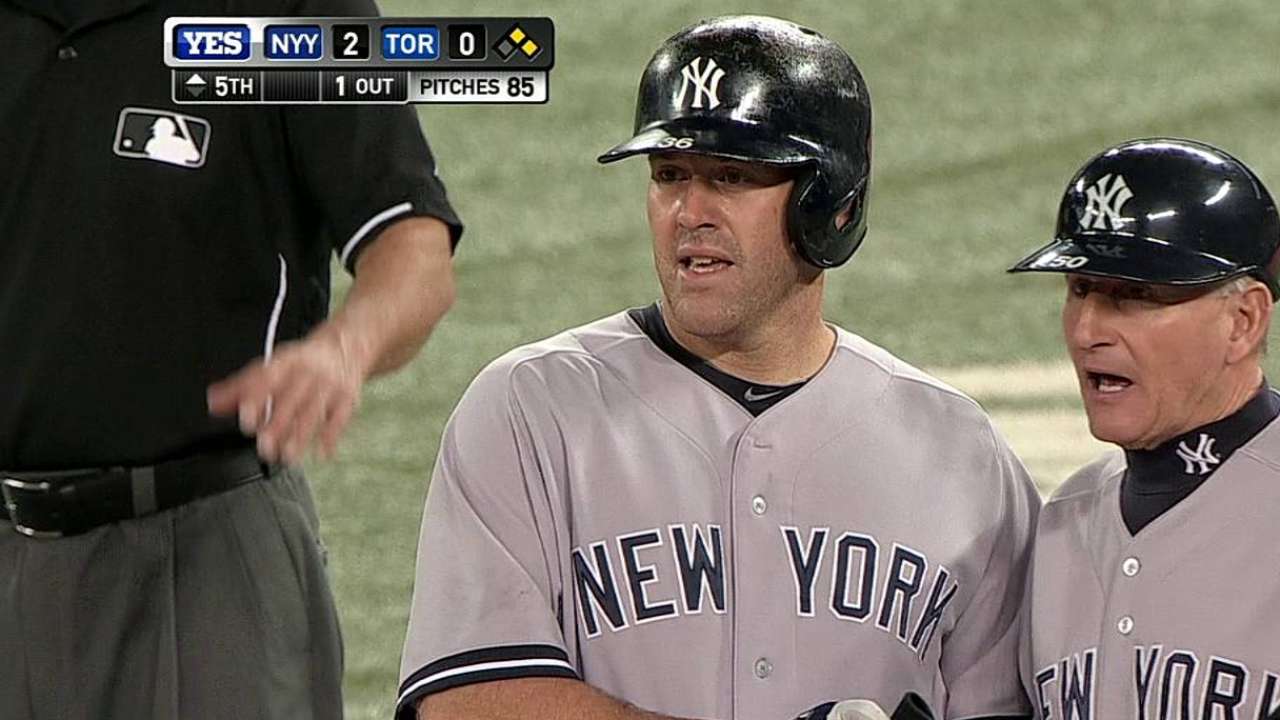 BALTIMORE -- Yankees infielder Kevin Youkilis has resumed taking batting practice and ground balls at the club's complex in Tampa, Fla., while Alex Rodriguez is also taking ground balls at third base in his return to on-field action.
Manager Joe Girardi seemed encouraged by Youkilis' progress as he comes back from a lumbar spine sprain, but indicated that it is not likely that Youkilis would be activated before the Yankees return home in a week.
"He hasn't played a lot," Girardi said. "Is it possible we see him on this road trip? Maybe, but I would expect to see him maybe a little bit the following week if everything goes OK."
Girardi said that Youkilis tracked pitches in a simulated game on Monday. He added that Eduardo Nunez took dry swings and ground balls, while right-hander Ivan Nova threw 3 2/3 innings in a simulated game.
"We didn't want him to go too much, 60 something pitches," Girardi said. "Everything is on the up and up a little bit."
Girardi said that the fact Rodriguez has advanced to taking ground balls at third base does not indicate he is likely to return sooner than expected. The Yankees have repeatedly said A-Rod could be back at some point after the All-Star break.
"I think it's different, taking ground balls and playing in a game," Girardi said. "It's ground balls right at you. And the swinging, the violence in the swing. There's a lot that has to happen. There's a lot of hurdles.
"[We are] two months from the All-Star break, less than that, so he's going to have to go through basically a full Spring Training. ... I don't really want to put a date on it, because I don't know how he's going to respond."
Additionally, Yankees captain Derek Jeter has been removed from his walking boot, but Girardi said that Jeter is "not [doing] a whole lot."
Bryan Hoch is a reporter for MLB.com. Follow him on Twitter @bryanhoch and read his MLBlog, Bombers Beat. This story was not subject to the approval of Major League Baseball or its clubs.