Empathetic Robertson donates to tornado victims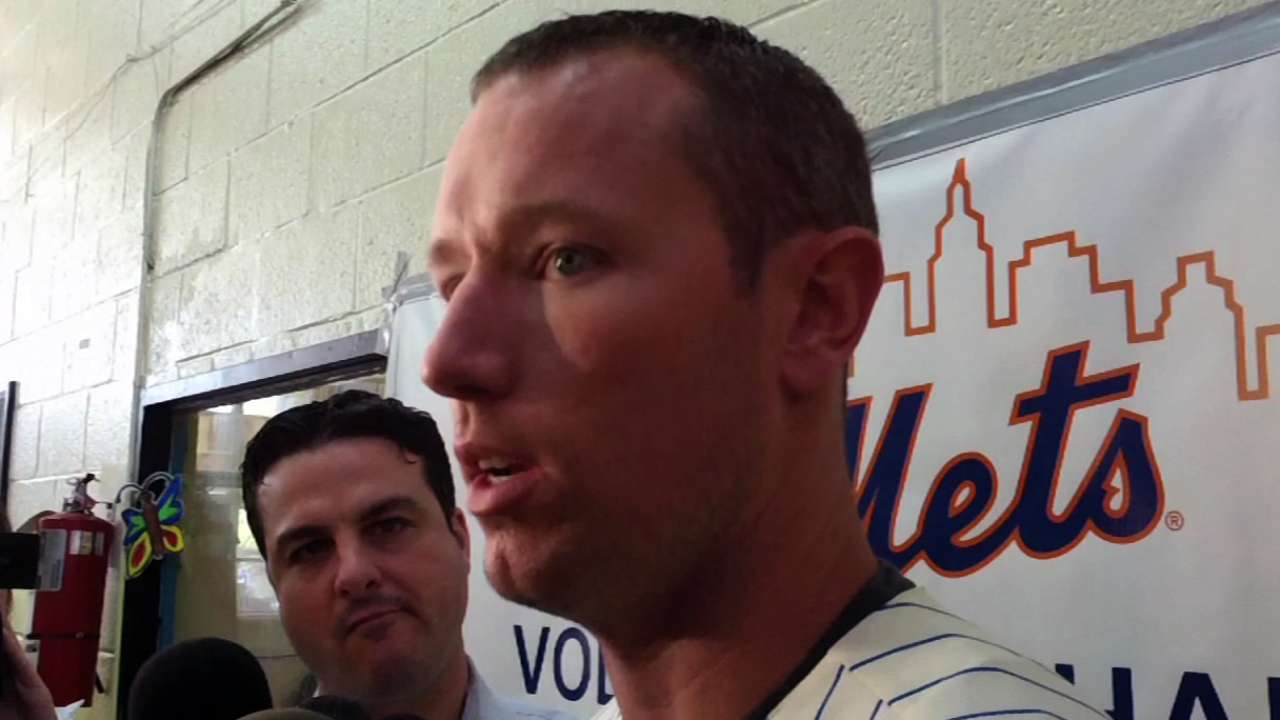 BALTIMORE -- Yankees reliever David Robertson is offering his support to the victims of the Oklahoma tornado tragedies, pledging to donate $100 for every strikeout he records this season.
Robertson founded a charity, High Socks for Hope, after his hometown of Tuscaloosa, Ala., was ravaged by tornadoes in April 2011. Watching television coverage of the devastation centered in Moore, Okla., brought Robertson right back to that time period.
"It's the exact same thing that happened to Tuscaloosa. It looks like they got hit worse," Robertson said. "It looked like the tornado was even bigger and it happened to hit residential areas. The same thing as in Tuscaloosa -- it just split the town in half. It really hurts to see it."
Robertson said that he and his wife, Erin, are preparing care packages of essential items that can be sent to Oklahoma and will hopefully be able to help with the ongoing efforts following a disaster that took the lives of at least 24 people this week.
"We're doing everything within our means," Robertson said. "We're not a large charity; it's just me, Erin and a couple of people on the ground in Alabama. We're small, but we're doing what we can."
Robertson said that his charity continues to aid the recovery efforts in Tuscaloosa and benefit those affected by Hurricane Sandy. Robertson said that the charity's budget has grown thin, but he and his wife also have a few good ideas for future events that should help to raise funds.
"We're doing as good as we can," Robertson said. "We're trying. We're very small. The more money we get, the more we can grow and help people, the more families we can reach out to. Now, I guess it's time for me to start making some more money."
Bryan Hoch is a reporter for MLB.com. Follow him on Twitter @bryanhoch and read his MLBlog, Bombers Beat. This story was not subject to the approval of Major League Baseball or its clubs.